Through the Decades



1929
March

CERRO GOrDO (sair' oh gor' do)
Literally "fat hill," referring to the richness of gold ore found there. Hil and mine. Gold ledge discovered in 1865 by Pablo Flores, or by a mule driver whose name is known to no authority available in this research

1938
February

OLANCHE (Oh lahn'chah)
The Yokuts tribe was calle Yaw-lan-che, and it is likely the town, peak and mine in Inyo County are a derivative. Means "huge wave," (Mott.). The first mine by that name was worked in 1864.

1938
March

Independence
Formerly Camp Independence. Soldiers under Col. George S. Evans, have been sent to Owens valley to quell Indian uprisings, named the camp on July 4, 1862.


1938
May

Olancha - Jordan Hot Springs
Jay N. Holliday has purchased the Jordan Hot Springs summer camp in the high Sierra and is making extensive preparations to open it for vacationists on May 15. Pack trains will be operated from Jordan pack station near this town.


1938
June

Lone Pine
Sequoia National Park officials announced that within the boundaries of the park 300 lakes and 650 miles of streams will be available to fishermen during the 1938 season.
Only three percent of the available fishing wters have been closed to use and large plantings of Rainbow, Golden, Eastern Brook and Loch Leven have been made, which should afford many a thrill for the angler. Limits on catches will be 15 fish per day, caught or in possession, or seven pounds, except Wolverton Reservoir where the special limit of five fish, regardless of size shall apply. A California State Fishing License is required of all persons over 18 years of age.

1938
August

Independence
Appeal has been made to the department of the interior to save from extinction wild burros which roam death Valley. District Attorney George Francis of Inyo County told department officials in Washington that burros running wild in the Panamnts are being slaughtered for chicken food when they go to the waterholes.
COSO (coh'soh)
Mountains, hot springs, village and mine. Chalfant thinks the word is Pahute for "fire," originally "cosho;" also the Coso Indian word for "broken coal" or "fire-stone." Mott claims it is the word meaning bull fight arena. Coso mine founded in 1860 by Darwin French and party prospecting for silver and lead.

1938
October

Independence - Pheasants released
From pens of the Raibow club of Bishop, 17 ring-neck pheasants, 14 weeks old, were released to fare for themselves in Owens Valley the first week in August. Two pens were taken to Round Valley, four to Bishop, two to Independence and two to Lone Pine. Shipment of 200 pheasants from Napa game farm will be liberated in this area in September.
OWENS RIVER, VALLEY, LAKE
Named by John C. Fremont in honor of Richard Owens, who first met Fremont on the Oregon trail in 1845. Later Owens was an officer in the California army. Fremont and Owens led parties to Walker Lake on November 23, 1845. Indians called the river Wa-o-pee or Wau-co-ba.

1939
January

Lone Pine
Established in 1859 by the Hill part prospecting the Iowa silver mine.
Big Pine - Gold nugget
Displaying a gold nugget worth $160, Harry Mornway came to town on election day from his claims in Marble canyon. The find is the largest reported from that district, although several other nuggets have been discovered there. Increased activity is expected on placers in the vicinity, with arrival of spring.

1939
February

Big Pine- Pheasants released
Pheasants, partridges, valley quail and wild turkeys -- 50,000 of them -- were released in the state during 1938 to provide sport for game lovers, the fish and game department has announced. Many of the game fowl planted were freed in Inyo County, there to breed and increase.

1939
June

Independence - Ski school
A summer ski school on the rooftop of North America overlooking the desert! Hans Georg will be instructor for students in skiing on the high slopes of Mt. Whitney. Snow remains there all summer long.

1939
July

Independence- Telescope Peak record box
Four Sierra Club members have deposited a cast aluminum record box on Telescope Peak, whose 11,045 foot snow-capped summit dominates the distorted heights of the Panamint range in Death Valley. Leland Chase, Bob Rumohr, Bill Roberts and Chester Versteeg were members of the party. The peak was first climbed by W. T. Henderson in December 1860. A prospector, he made the ascent from Bennett's well on the floor of Death Valley.

1939
August

Bishop - Trail Riders led by Ike Livermore
Thirteen-day wilderness trip in the saddle is sponsored by the American Forestry association. The schedule calls for departure of the "Trail Riders" from Bishop on August 20 for exploration of the High Sierra country in Inyo, Sierra and Sequoia national forests. The party will be led by Norman (Ike) Livermore, veteran Sierra Club guide.



1940
May

Independence- Death Valley Scotty
After 54 years in the desert, Death Valley Scotty hankers for bright lights, a home where he can see movies, big buildigs and crowds. That's why he says he decided to sell Scotty's castle for "four or five million dollars." Meantime tourists continue to pay $1.10 a head to be escorted by guides through the elaborate establishment built by Scotty and his partner, A. M. Johnson of Chicago. On a recent Sunday more than 300 visitors paid the fee for a tour of the castle.
Bishop - White Mountain ascent
White Mountain's 10,242 foot summit was reached by four ski mountaineers of the Sierra Club early in March -- the first witer ascent of this peak. The climb was made from the Jeffry's ranch in Owens Valley by Chet Errett, Howard Koster, Clyde V. Nelson on skis and Don McGeein on snowshoes. Little snow was found below the 10,000 foot level and the greatest obstacle was a terrific wind, the climbers reported. The ascent of this peak under more favorable conditions was told by Elizabeth Lewis in the November '39 issue of the Desert Magazine.
Lone Pine - Father Crowley death
When his automobile hit a cow on the highway, then smashed into a truck, Father Crowley, famous desert priest, was killed. His parish, one of the largest in the world, ranged over Mt. Whitney, the country's highest peak, down into Death Valley, below sealevel, included 10,000 square miles. He was on his way to say 5:30 Mass at Furnace Creek CCC camp in Death Valley, at the time of the before-dawn collision. One of his pet projects called for building an All Souls memorial chapel of antive stone on a spur of the Funeral Range in Death Valley and he was leading a campaign to mark historic spots in the valley with wheels from old-time wagons, embeded in concrete. He was 48 years old. Miners and prospectors, Catholics, Jews and Gentiles joined in tribute to the desert padre at his funeral.

1940
June

Independence- 20 Mule Team
Two of the original 20-mule team borax wagons of famous Death Valley days are on their way across the continent to be displayed at the New York World's fair. In 1917 "Borax Bill," mule skinner extraordinary, drove one of these wagon trains from Oakland eastward, reaching New York two years later. Each wagon weighs 7800 pounds, has a load capacity of 30,000 pounds of borax and carries a 1200 gallon water tank. Water was needed for men and mules on the 162 mile haul from Death Valley borax deposits to the then nearest railroad point at Mojave in the years when the 20-mule teams captured public attention.

1940
August

Independence- Ascent of White Mtn.
Amateur photographer Allan S. Taltavall of Redlands claims record ascent of White Mountain peak, reports he climbed to the top and returned in 15 hours. Taltavall says he drove his automobile to the 6,000 foot level up Leidy Canyon on the east side of the range, set out on foot at dawn, gained the peak at 2 p.m. On the way up, he saw two mountain sheep. He took infra-red pictures of the Sierra range, was able to see views from south of Mt. Whitney to peaks around Yosemite.
Darwin
Elevation 4,4749 feet; population 100. On a mesa above Darwin wash. The wash was named in 1860 by Dr. Darwin French. He determined the name of the twon that sprang up when lead and silver were discovered in 1875. At the peak of the boom, says a Death Valley guide prepared by the federal writers project, 1500 people were living here. Darwin has had several booms since then but today not more tha 75 houses are left in the old mining town sitting silently in the sun. There is no water here. In 1875 a 12 mile pipe line was built to springs in the Coso mountains but when the pipe became old it leaked so much that no water reached the town. Water is now hauled from Darwin falls 8 miles away.

1940
September

Independence- Death Valley Scotty gets sued by his partner
Death Valley Scotty has been named defendant in a suit asking for nearly a quarter of a million dollars. Plaintiff is Scotty's partner, A. M. Johnson, who claims he loaned $24,291.84 to Scott between the years 1904 and 1939. On July 12 Scotty drove to Independence with Johnson and the summons in the suit was served then. In all the years since 1905 when Death Valley's publicity king made his bid for fame by chartering a special train for a record run from Los Angeles to Chicago, Scotty has insisted his money came from a hidden gold mine on tghe desert. But, says an Independence newspaper, "by ost of Inyo County it has been an accepted fact that Johnson, Chicago hotel man, has been Scotty's gold mine." Pending court action is reported to be "friendly," to forestall anybody else from making claims against Scotty's holdings. In Los Angeles a layer says James Gerard, former U. S. ambassador to Germany, will sue Scott in an effort to get some return from money Gerard said he advanced as a grubstake to the Death Valley prospector in 1902.

1940
October

Independence- Grubstake suit
"They're all hanging on for the publicity." Death Valley Scotty thus explains reports of legal action planned by James w. Gerard against him in an effort to collect under an old grubstake agreement. Scotty's partner, A. M. Johnson, has taken judgment by default against Scott in a suit for money Johnson says he advanced years ago. "Let the other fellow do the worryin.'" Scotty advised in an interview printed in the Inyo Independent. "I've always remembered the advice of my friend, Joseph Pulitzer, former editor of the New York World. He once said, 'Never commercialize yourself, never get the swell head, never show your hole card. Me, I ain't showin' my hole card.'"

1940
November

Independence- Pet rat exchange
Mr. and Mrs O. J. Taylor's pet trade rat left smooth, shiny pebbles in exchange for matches he took from a pocket of Taylor's trousers, but as yet has left no check to pay for the trousers which were burned. Making the exchange, the trade rat ignited the matches in the pocket of the trousers, which were hanging on a door. A new pair of overalls, hanging over them, also burned.

1941
March

Independence - Mountain lions killed
Hunters killed 228 mountain lions in California during 1940, and turned in the skins for payment of bounty. Ninety-nine of the predators were males and 120 females. Since 1910, the state division of fish and game has paid $205,100 in bounties on 8,634 mountain lions. Four hunters are on the state payroll now. Jay Bruce, of the fish and game division staff, has 600 lions to his credit since his employment 30 years ago. It is estimated that an adult lion will kill one deer a week and will destroy in a year sheep worth $1,000, provided, of course the varmint is roaming in sheep country.

1941
November

Bishop - Pahutes given farms
Pahute Indians revived the ancient harvest festival late in September to celebrate the dedication of the Indian Service resettlement project which gives them 1,200 acres of small farms with homes to take care of 126 Owens Valley families. The project represents an expenditure of $500,000 by the Service. Work was done by Indian labor, houses being constructed of native pumice brick.



1942
January

Independence - True deserts
Dr. Wladimir Gorczynski, California climate authority says that California and Arizona have no deserts, but rather cactus-covered steppes. Tru deserts are composed of sand dunes with little or no vegetation, like the Sahara.

1942
February

Independence - Wild sheep for museum
Carl Walters and Earl Hurbut followed a band of wild moiuntain sheep into the Inyo Mountains back of the Reward mine and shot one for the Los Angeles museum at Exposition Park. Three other sheep have been killed in other parts of the state for the museum.
Bishop - W. A. Chalfant sells the Inyo Register
Pioneer and historian of this area, W. A. Chalfant has announced the sale of the Inyo Register which he has published and edited for 56 years. Started by his father in 1885, the Register has been in the Chalfant family ever since. Purchasers, Roy L. French, director of journalism at the University of Southern California, and George W. Savage, who together own the Inyo Independent and Owens Valey Progress Bulletin, announced that the 3 papers will hereafter be published under the name of Chalfant Press. Thus will the Register continue to be a symbol of the the name of Chalfant.

1942
April

Independence - Soda products output
The capacity of soda products plant of American Potash and Chemical Corp., at Trona, may be almost doubled within a short time, it has been announced by company officials. An expenditure of $1,300,000 is contemplated. Two improvement p;rograms have been started and will be carried forward simultaneously to meet increasing soda ash and salt cake demand created by defense emergency.
Independence - New road construction
Two roads in this area will be built now that federal assistance has been assured. Reonstruction of the Pine Creek canyon road through to U. S. Vanadium and a road through the southern end of the Saline Valley are included as two vital routes necessary to speed delivery of vital tungsten metals from U. S. Vanadium area and valuable salt, talc and other defense minerals from Saline Valley. Congressman Harry Englebright stated, "Final approval has been given by forest service, war department and bureau of public roads to make available $1000,000 for cooperative fund to reconstruct the Pine Creek canyon road into Inyo National Forest."
Hawthorne - Narrow gauge to standard gauge rebuild
Proposals to rebuild an inactive narrow gauge railroad line from Mina to Keeler, California, to standard gauge width are being heard here. Construction of magnesium refining plant near Las Vegas and calining plant north of Luning in Gabbs Valley, where magnesite ore for Las Vegas is to be mined, gave impetus to talk of the southern Nevada railroad revival. It has also been proposed to rebuild an abandoned line from Goldfield to Beatty to permit rail shipment of ore direct from Luning south to Las Vegas. Nothing definite has come of this.

1942
July

Independence - Death Valley Days
As true as the stories told over "death Valley Days" is the fact that the editor of that radio program is a woman, Mrs. Ruth C. Woodman. She is a graduate of Vassar, and has raised a family in Rye, N.Y. Mrs. Woodman makes annual trips to Death Valley regions. Her method of working is simple. She takes a male guide only as a means of entree into saloons and such places normally prohibited to a woman and when on treks into out-of-the-way camps.

1942
October

Bishop - Road to scheelite claims
Ten and one-half miles of road to the H.A. Van Loon and J.E. Morhardt scheelite claims is being built by the federal government at a cost of $50,000. About one mile of the road leading from McGee Creek resort, 40 miles northwest of Bishop, has already been completed.

1942
November

Independence - Mt. Whitney hiker injured
Edgar Stribling, 69, of Long Beach lay in a hospital here suffering from pneumonia and bruises after his third attempt to climb Mt. Whtiney, the highest point in the UInited States. Stribling was accompanied as far as the 11,200 foot level by J. Tueller Rice, also of Long Beach. Returning from the top, Stribling apparently lost the trail and fell down a granite cliff. An army glider trainee searching party found him half-frozen in a brush-covered canyon

1943
March

Benton - Railroad abandoned
Permission has been granted by the interstate commerce commission for abandonment of the railroad from Laws to Benton. A paved highway parallels the branch between the points for its entire length. There are three stations north of Laws, Benton, population 50, Hammil and Shealy, unpopulated. A small amount of alfalfa and livestock is raised in the vicinity.

1943
May

Bishop - Tungsten strike
One of the most important tungsten strikes yet uncovered in this area was made recently by the Tungstar company on its property in the Pine Creek district, reports the Inyo Register. At a 200 foot depth an extensive ore body was encoountered, with values running three percent scheelite. The ore body has been opened 85 feet and shows a width of 25 feet. Groundwork has been started on a government housing project for mine workers. Twelve buildings with 48 units will be erected in Bishop, and buildings containing 130 housekeeping units will be located on Pine Creek.

1943
June

Bishop - Meat stamps needed
If anyone has extra meat stamps, they'll be welcomed by Simba, seven-months-old African ion cub owned by Gene "Tiny" Davis. Tiny's daily rabit hunting excursions so far have kept the cub satisfied, but he intends to keep the rough playing cub and train him, perhaps as a North African commando.
Bishop - W.A. Chalfant retires as editor
W.A. Chalfant, who has edited the Inyo Register for the past 57 years, has relinquished his editorship to Todd Watkins, who has been news editor of the Inyo Independent and Owens Valley Progress-Citizen for the past two ears. Chalfant will continue his "Tales of the Pioneers" column and make other editorial contributions.
Lone Pine - Wife of Scotty's partner dies
Mrs. Albert M. Johnson, wife of the retired millionaire who financed the spectacular career of Death Valley Scotty, was killed in an auto accident near here late in April. Mr. Johnson escaped with minor injuries.
Independence - Borax production
Borax production in the state for 1942 fell about 10,000 tons below 1941 totals, according to figures released the last week in April by State Mineralogist Walter W. Bradley. Borate deposits in Owens Lake and Death Valley and nearby areas of San Bernardino and Kern counties accounted for the entire state output, a total of 232,833 net tons valued at $4,929,553.

1943
July

Bishop - Snow storm hits the desert
Inyo-Mono residents shivered through a day of rain, snow and rainbows late in May, as eastern California was struck by "unusual" weather. Six to eight inches of snow fell in the June Lake area. Snow blanketed highway at Lee Vining, north. Panaminas and U.S. Vanadium mines reported six to 10 inches of snow. Six inches of snow fell in four hours at 9,000 foot elevations. Little damage to gardens was reprted.


1943
August

Bishop - Tracking earthquakes
Seeking cooperation of Inyo-Mono residents in tracing earthquakes the government has issued postpaid cards addressed to the Seismological Field Survey for anyone wishing to report earthquakes. Franklin P Ulrich of the U.S. Coast and Geodetic Survey was in Bishop last month following a temblor on Memorial Day.
Bishop - Draft exemption
Automatic draft exemption for mine and smelter workers in non-iron metal industries is anticipated from statements by General Louis B. Hershey, Paul V. McNutt and Chester Davis. Paln, if adopted, the exemptio will affect 15,000 skilled and unskilled workers in the Southern California manpower area, and about 10,000 at Basic Magnesium Inc., near Las Vegas, Nevada.
Bishop - W.A. Chalfant's story welcomed
My Dear Friends,
You are doing a grand job of editing Desert Magazine. The April issue gave me a special pleasure for it had a mighty good story on Bill Chalfant of the Inyo Register. I was born and reared in Bishop, Inyo County, and have know Mr. Chalfant since I was a child.

As I use to be director of the U.S. National Park Service and was often in the desert country of the Southwest I now it about as well as anybody. And now, while I live most of the year in and near New York, my business, the United Potash Company, is at Carlsbad, New Mexico, so I get out there two or three times a year and often go to California in connection with the trips.

The magazine has become an indespensable thing to me as an old Inyo desert rat with lots of sentiment for my boyhood range.

HORACE M. ALBRIGHT
(See Desert Magazine, April 1943.)

1943
October

Independence - U.S. Vanadium
Rich scheelite deposits operated by U.S. Vanadium coporation make Inyo County the "country's hot spot for tungsten," according to Mel wharton in Explosives Engineers Journal. Refinement of processes combined with huge deposits of mineral make operations here the world's largest, although the ore is low grade. In additiion to tungsten, molybdenum, copper, silver and some gold are recovered from ore on this property.
Bishop - Robbing bears
A huge brown bear which had been robbin outdoor coolers, stealing food, and attempting to enter cabins of Mammoth residents for months met his end in August when he was trapped and shot by Rhys May. Permission to shoot the "too friendly" animal was given by forest rangers in the interest of public safety. He measured nine feet, ine inches in length, weighed about 600 punds -- at last reports, bear meat was quite abundant in Mammoth country, no ration points asked.
Independence - Malaria battle begun
The Owens Valley board of supervisors earmarked a $3,380 fund for county-wide mosquito eradication when representatives of Bishop, Independence, Lone Pine and county health officials appeared before the board to plea for resumption, on health grounds, of mosquito control program. Although no active cases of malaria have yet been reported, it was declared certain that Inyo County soldiers will return after the war infected with tropical disease and all preventive measures possible should be taken now.

1943
November

Independence - Iron ore deposits
Persons having information about iron ore deposits were urged to get in touch with representative-elect Clair Engle, at his office in Washington D.C. Engle, in a message to Second District residents, said that funds had been provided by congress to explore deposits and supply technical information needed by prospective steel and mining operators on the west coast. Information, Engle said, will be turned over to a special committee empowered to recommend such explorations.
Bishop - W.A. Chalfant honored
W.A. Chalfant, editor and author of California books, recently was notified of his election to honorary membership in the International Mark Twain society. Recognition was for his contribution to American history in his new book, "Tales of the Pioneers," and the notification was signed by Cyril Cemens, president of the society and a relative of Mark Twain.
Independence - "Panamint George"
"Panamint George" Hanson, 103 year old Pahute Indian, died on September 19th in Panamint Valley where he was well-kown and respected by old-time residents. Born over a century ago, George saw the struggling Jayhawker Party and other early expeditions into Death Valley and surrounding deserts and mountains of Inyo. (See Desert Magazine, February 1940.)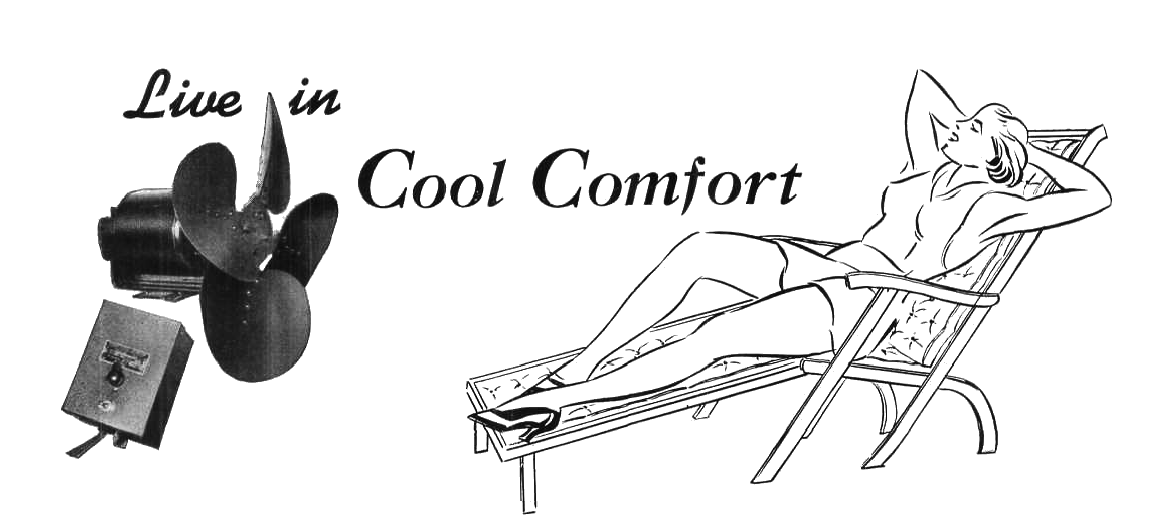 1944
January

Bishop - Bill Chalfant is mourned
W.A. Chalfant, dean of western editors and historian of eastern California and Death Valley, died at his home here on November 5th. He had served his community for almost 60 years, editing the Register which he and his father started in 1885. He was born in Virginia City, Nevada, in 1868, son of P.A. Chalfant, member of the Manly Death Valley party. Well know are his books, "Death Valley, the Facts," "The Story of Inyo," "Outpost of Civilization" and "Tales of the Pioneers." (See Desert Magazine, April, 1943)

1944
March

Bishop - Hydro-electric project approved
A proposed $16,000,000 hydro-electric project for the Owens River gorge north of here was given additional support by favorable action taken in January by the Los Angeles city council which approved its water and power commmittee report. The council thereby urged imediate drafting of plans for constructing four hydro-electric plants in the gorge and acquisition of the rights of way.
Lone Pine - Golden eagle tamed
Residents watching a huge golden eagle on the roof of a cafe here stared in disbelief when Joe Grivet paraded the bird down Main Street. He had caught the eagle in a coyote trap set in the Alabama Hills and had nursed it back to health. He intends to free the bird, which has an eight-foot wingspread, but it has become partially tame.
Lone Pine - Ore in Darwin
Potential ore reserves of "several hundred thousand tons" are indicated in the geologic formations of the Darwin area, according to an article by L. Kenneth Wilson, geologist for E.L. Cord mining interests, publixhed in the November issue of the Society of Economic Geologists bulletin, Yale University, New Haven, Conn. The discovery of the high grade body of scheelite ore by Curley Fletcher of Darwin in 1940 was followed in 1941 by acquisition of 23 tungsten claims by the Cord interests which has brought production to 30,940 tons. Wilson estimates reserves of 26,000 tons of 0.60 percent tungstite.

1944
April

Manzanar - Guayule drain stoppers
Sample drain stoppers produced entirely within this Japanese relocation center from guayule rubber produced here, were exhibited in mid-February. Guayule plants are being developed in the camp's experimental nursery and 10 acre farming plot. The rubber is processed in two mills here under varied conditions.

1944
May

Bishop - Borate production
A total of 249,523 tons of borate material, valued at $4,953,174, was produced in California in 1943, bulk from two properties in Inyo County and two in northern San Bernardino County. Material included sodium borates from Kern County, crystallized borax perpared by evaporation of brines at Searles Lake in San Bernardino County and Owens Lake in Inyo County, and a small amount of colemanite from Death Valley. Production for 1942 was 203,716 tons.

1944
July

Bishop - Looking for Ole Anderson
The Red Cross here is seeking the whereabouts of Ole Anderson, formerly with Vanadium corporation mine. He had sent a worried message to his nephew in Norway on October 9, 1942. A reply has just been received here for him through the International Red Cross, Geneva, Switzerland, from Nels Visdahl, Vaage, Gudbrandsdalen province, Norway. Anyone know Anderson's present address should communicate with Mrs. Mary Holman, director of the Red Cross home service department, Bishop.

1944
September

Bishop - Price of gold
The regular July monthly meeting of the Western Mining council was held in Bishop. The council formed a resolution to by-pass President Roosevelt's power to raise the price of gold to $41.67 and asked congress to set the price at $70.00. Blaming present war costs of labor and material, taxes and governmental regulation, various speakers maintained congress should take action to set the desired price.

1944
December

Bishop - Naval base planned
Captain Sherman E. Burroughs Jr., base commander, has announced progress of the U.S. navy's largest ordnance test station, extending over Inyo, Kern and San Bernardino counties in Indian Wells Valley. The structure, to be permanent experimental laboratory, is expected to cost $48,000,000 when completed.

1945
March

Lone Pine - Wildcats barbequed by power lines
Power service in this area was disrupted recently when two playful wildcats shinnied up a power line pole and became involved in cables carrying 33,000 volts of electricity. When the repair crew arrived the bodies of two well-cooked cats were lying on the ground.

1945
July

Zane Grey
Zane Grey's Wanderer of the Wasteland was recently filmed in southern Inyo County by RKO. Filming locations included Whitney Portals, Alabama Hills, R.B. Spainhower ranch and the Keeler-Darwin area.

1945
August

Bishop - Darwin mines
Darwin mines property has been purchased by Anaconda Sales Corporation, a subsidiary of Anaconda Copper Company, it was disclosed in June. Transfer was to take place on August 1st. Mine and mill property, which has been employing abut 100 men producing strategic lead ore, includes about 2000 acres near Darwin.

1945
September

Bishop - Saddle Rock gold mine
The Saddle Rock gold mine at Skidoo has been purchased by Wm. C. (One Match Bill) Thompson of San Fernando from Helene West, former owner of the Stove Pipe Wells Hotel, and called "The Princess" by her friend Death Valley Scotty. This is the second mining property purchased by Thompson in recent months. In April he acquired the Shorty Harris gold and scheelite tungsten property in Gold Belt mining district, considered one of the richest tungsten deposits in the US. Also in recent months he has discovered copper and tungsten deposits in Shelf and adjoining Death Valley mountains.

1945
October

Bishop - Companies conspiring to violate anti-trust law
Six companies and 10 of 11 executives have been charged with conspiring to violate the Sherman anti-trust law by monopolizing world supply of borax were fined $146,000 on August 16th by Federal Judge A.F. St. Sure in San Francisco. (Ninety-five percent of the world's borax is produced in California.) The California properties of two British companies, Borax Consolidated Ltd. and Borax & Chemicals Ltd., London, were ordered sold by a receiver. The British group, which includes Pacific Coast Borax Company, was ordered to terminate litigation with the government over ownership of the Little Placer claim in Kern county, valued at $7,000,000, one of the world's richest kernite deposits. Title reverts to the U.S. Pacific Borax who also must sell the Western Borax mine in Kern County, for which it paid $700,000. Borax Consolidated must sell the Thompson Mine in Death Valley, for which it paid $100,000. U.S. companies involved are: United States Borax Company, Los Angeles; American Potash & Chemical Corporation, New York; Three Elephant Borax Corporation, New York.

1945
November

Lone Pine - Darwin on a come-back
Business is on the upgrade at the old mining camp of Darwin, according to prospectors who have been in the vacinity recently. During the war, Darwin lost most of its surviving population and commerce, but it is reported now that the lead mines in the district are to be reopened, and the general activity has improved to the point that Bob Thornsen plans to reope his general store.



1946
January

Lone Pine - Mine operators bill
A bill that would give mine operators a right to file claims against the federal government for damages resulting from the WPB's order closing gold mines for the duration, has been introduced by congressman Clair Engle of California. The operators would be entitled to all the damages and costs attributable to the gold closing order, but not for the loss of production. Claims would be filed with the Secretary of the Treasury, and the decision, if adverse, may be appealed.

1946
February

Bishop - Jean Pierre Aguereberry dies
Jean Pierre Aguereberry, one of the last of the oldtime prospectors of southern Nevada and Death valley country, died of a heart attack at Tecopa on November 21st and was buried in the Lone Pine cemetery. "Pete" and the late Shorty Harris first came to the Death Valley region with their burros in the early part of the century, discovering the Skidoo gold mine on July 4, 1904. He had lived for the past 40 years just 10 miles south of Skidoo at his gold mine camp at Harrisburg Flat, coming there from the Basque country on the French side of the Pyrenees. He built the road from the Flat to what is known as Aguereberry Point, one of the most scenic spots of eastern California.
Bishop - New pilot plant
A pilot plant with a capacity of 500 tons daily is to be installed on the holdings of the Cain estate in the old Bodie gold mining camp, according to the statement of W.A. Linfesty, consultant for the Sierra Mines, Inc., which is back of the project.

1946
April

Bishop - Bodie mine reopened
Bodie, the famous old mining camp north of Mono Lake, California, is to be reopened by a British group operating as Sierra Mines, according to reports. The company has acquired the property of the Cain estate and plans to build a mill of 500 tons capacity. The mines were rich gold-silver producers in the early 1880s.

1946
May

Independence - And then the ground opened ...
Residents of the Inyo-Mono area were jolted out of their sleep on March 22nd by a series of sharp earthquakes which rocked the lower end of the valley and resulted in a break in the Los Angeles aqueduct 70 miles south of Lone Pine. Damage to the aqueduct, in the section between Nine Mile and No Name Canyons, was caused when boulders crashed down the mountainside into the open canal. Water surged over the edge of the dirt bank in two spots, cutting a channel as it gushed out. When it had reached U.S. 395, some five miles to the east, it had spread into a small river some 20 feet wide and hub-deep across the road. Jesse R. Smith, Lone Pine photographer, abandoned efforts to photograph the damage when the ground began to open under his feet. He was watching tilting of the ground on a sidehill when, he said, "Suddenly with a wrench, the groound began to split open. I looked down and saw a widening crack forming on the spot where I was standing. That was when I left." Earthquake shocks in the neighborhood of Owens Valley may be expected for the next several months, C.F. Richter, professor of astronomy at the California Institute of Technology, declared. The last major earthquake in this area, he said, was in 1872. The fault line, which extends through the southern part of the valley, is clearly visible in some sections where the land suddenly drops some 15 to 20 feet. Two spots just north of Lone Pine are particularly noticeable.

1946
June

Bishop - Indians unite for rights
Federated Indians of California, a coalition of Indian organizations, communities and individuals formed at Sacramento in March, have drafted a bill to be introduced into congress by congressman Ellis Patterson. The bill is to ask an appropriation balance of $93,000,000 which Indians claim is due them as damages for loss of their rights in 75,000,000 acres occupied by them in California until in the 1850's at which time they were removed to reservations promised them in 18 treaties made at that time with the government. These treaties subsequently were rejected by the US Senate, said to be because of pressure brought by California gold miners and others already occupying the proposed reservations. The United States court of claims recognized their rights when it awarded them $5,000,000 under suit brought in their behalf by attorney general of California. Due to flaws in wording of the act, this was the largest sum that could be awarded; therefore Attorney General Robert Kenny advised them to seek additional damages direct from congress.

1946
July

Independence - Mt. Whitney Pack Trains sold
After more than 20 years of operating Mt. Whitney Pack Trains, Frank Chrysler and Ted Cook of Lone Pine, have sold their interest to Norman B. "Ike" Livermore, Jr., of Mineral King.

1946
August

Bishop - Boundary Peak scaled
Members of the Sierra Club recently made a successful climb to the sumit of Boundary Peak on the California-Nevada border where they built a cairn and left a record of the ascent. The summit, 13,145 feet, is on the Nevada side of the line and is the highest peak in that state.
Bishop - Inyo-Mono Association
Plans are under way for reactivating of the Inyo-Mono Association which until 1942 conducted advertising and information service to stimulate vacation travel to the scenic region of the desert side of the High Sierras. Because of overcrowded housing this summer, advertising for the present will be limited to featuring the winter sports opportunities here.

1946
October

Bishop - Destructive cloudbursts
Cloudbursts at the end of July and early August caused damages to US Vanadium properties in Pine Creek in excess of $100,000, not including almost total loss of personal and household effects of employees. It was announced that 15 homes were totally destroyed, and that 14 damaged houses will be moved and rebuilt.
Independence - Snow survey station
Constuction of a cabin at Big Witney Meadows to be occupied by snow surveyors was started late in August. The project will facilitate snow measurements on the upper slopes of Inyo National Forest where much of the water flowing into the Kern River drainage falls as snow during the winter.

1946
November

Bishop - Sierra Mines
Sierra Mines expects to install a 500-600 ton reduction plant at Bodie to replace the Roseclip Mill destroyed by fire five months ago, according to S.B. McCluskey, manager. A subsidiary of the American Goldfields Development Company, Sierra Mines controls a number of properties in the historic Bodie field.
Independence - Modoc Mine ore
Ore from the old Modoc Mine in the Argus range soon will be moving to Utah smelters according to Leo Baccoccina, who recently has leased the lead, silver and zinc property. Believed to have been opened originally by Mexican miners, the Modoc has not been worked since 1890. At that time Chinese labor was used and charcoal kilns were constructed in Wildrose Canyon. The charcoal was freighted by mule team across Panamint Valley to a crude smelter.

1946
December

Independence - Eastern California Museum expansion
Plans for the expansion of the Eastern California Museum were made at a meeting here in October when Mrs. Bessie Best was elected new president of the organization. It was announced that the board of supervisors has granted additional space in the county coourt house for the exhibits being assembled by the organization.

1947
March

1947
March

1947
March

1947
March

1947
March

1947
March

1947
March



1948
March

1948
March

1948
March

1948
March

1948
March

1948
March

1948
March

1949
March

1949
March

1949
March

1949
March

1949
March

1949
March

1949
March

1950
March

1950
March

1950
March

1950
March

1950
March

1950
March

1950
March



Pearsonville, The Truth and Nothing but the Truth
By Janice Pearson