| | |
| --- | --- |
| | Tack, Hats, Saddles, Chaps and Assorted Packing Gear |
Pack Mule

Have you ever wondered about that mule's rigging? Well here it is. At the start of every pack season we would get all of the pack saddles out of the tack shed and give them a good soaking with a leather softener. Any damaged rigging would be repaired and then off we would all go to the Elder pasture to shoe all of the stock which was going to be used that summer.

The mule [pdf].
Western Roping Saddle

Western Hat Styles


Typical western saddle used by many of the packers and guests on private party trips. Many of the packers and private party guests had their own saddles which were quite more elaborate than the one pictured.

Montana Peak

Cattleman's Crease



Tom Horn

On Top of New Army Pass

Me with Quarter Boy and my two lead mules, Bart and Dan, on the summit of New Army Pass during a private party trip to Rock Creek. Lynn Aronstadt was the cook What a trip that was! The meat went bad and Lynn accidentally made beef Stroganoff with the foul beef nearly making us all wish for another case of coyote paper. I still can't eat Stroganoff without thinking of that adventure. Those folks from New York just took it all in stride and jumped into Rock Creek buck naked just the same. That's how it was on many of those private party trips. The guests were all terrific and willing to make a lifetime's worth of High Sierra memories in a week or two.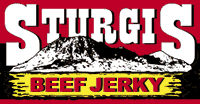 Packer's delight - perhaps the BEST beef jerky that can be bought!

For some of the best in packing equipment visit...
Southern Missouri Mule