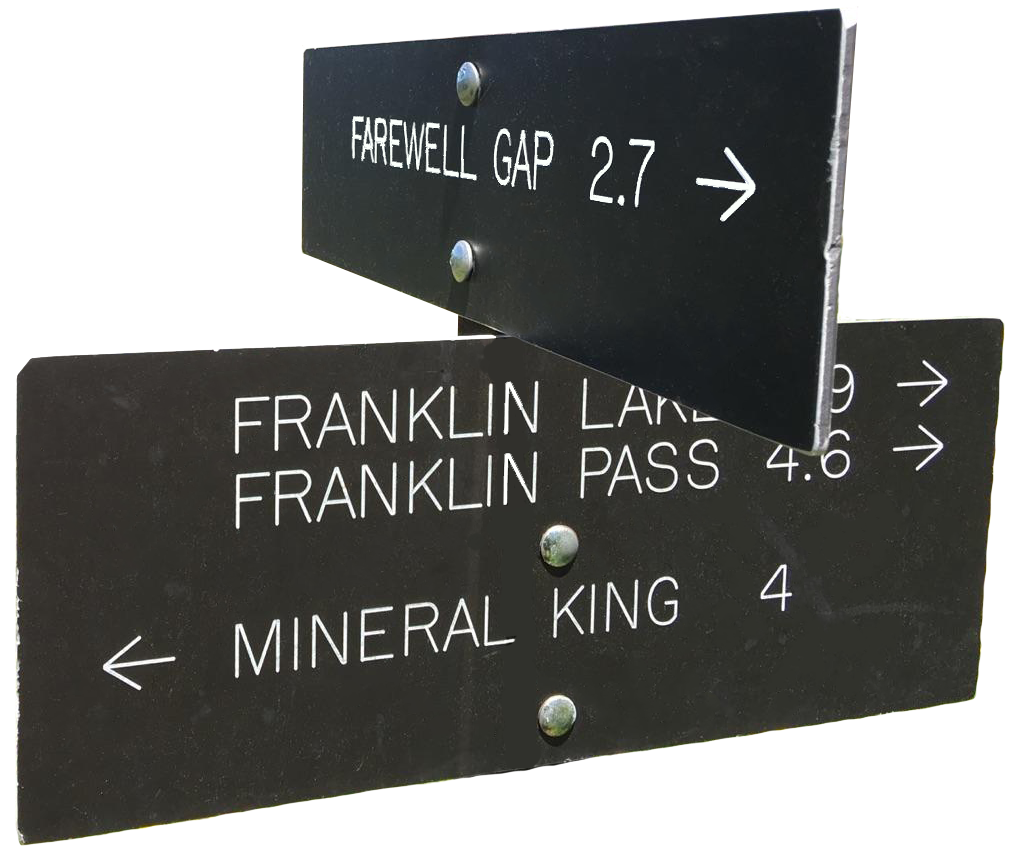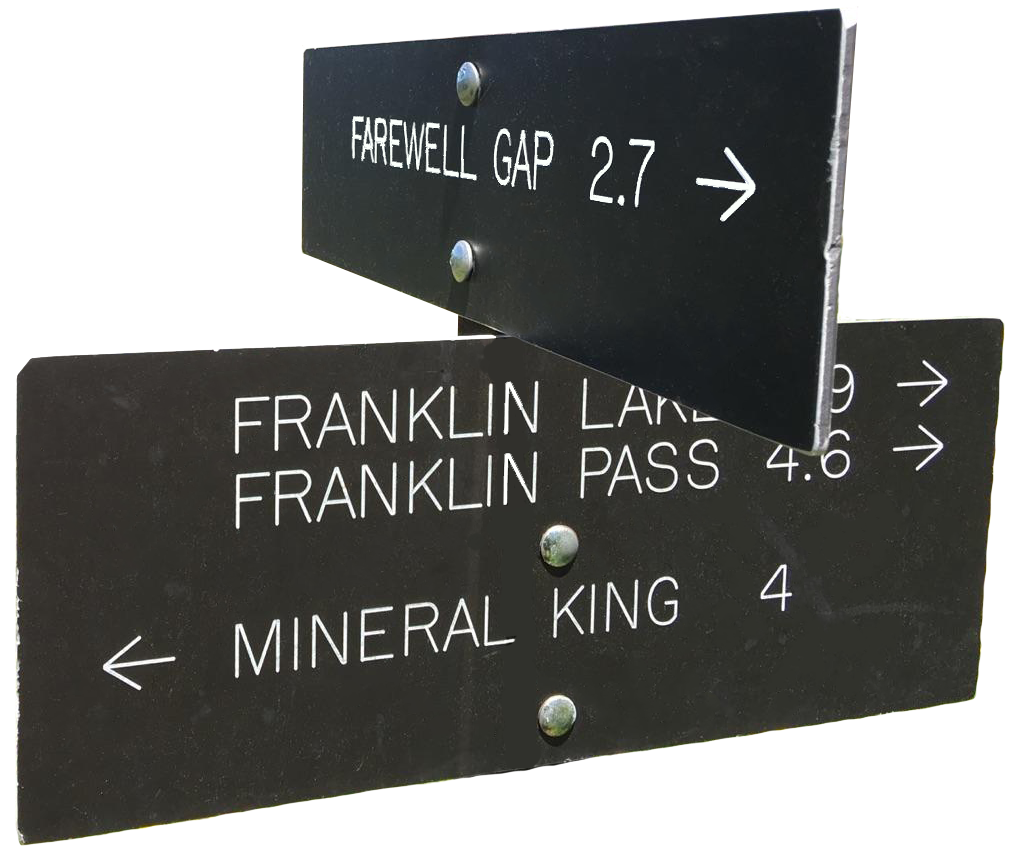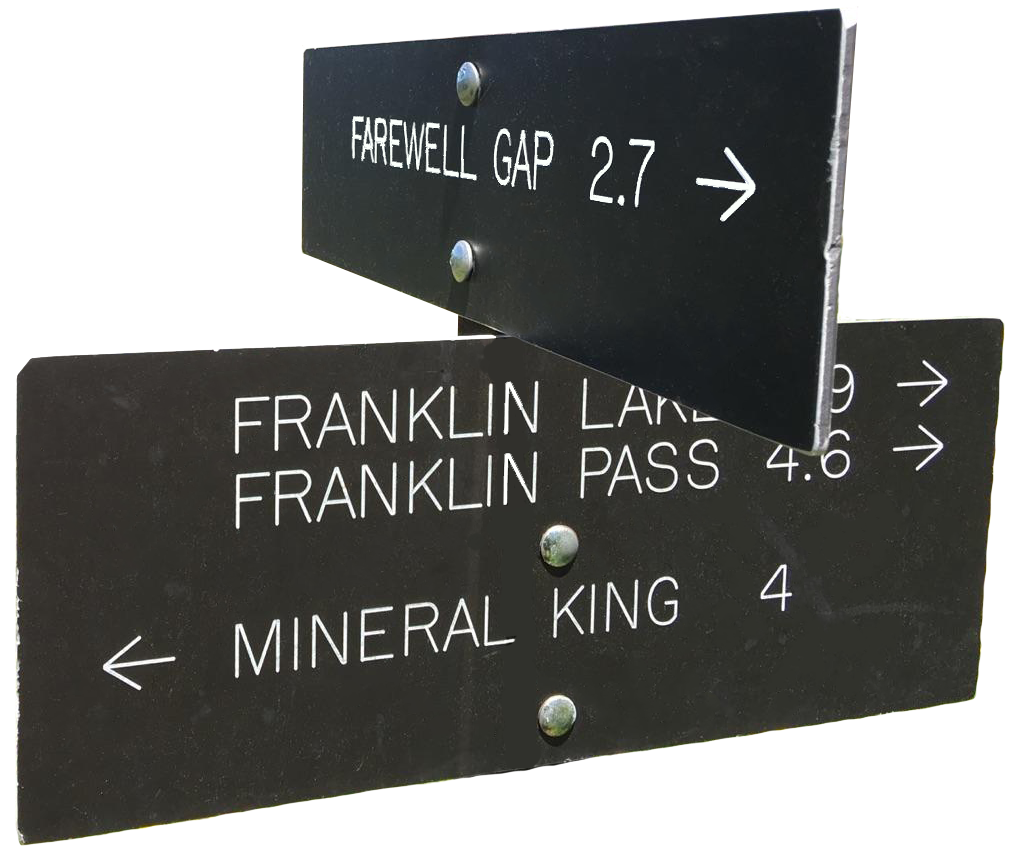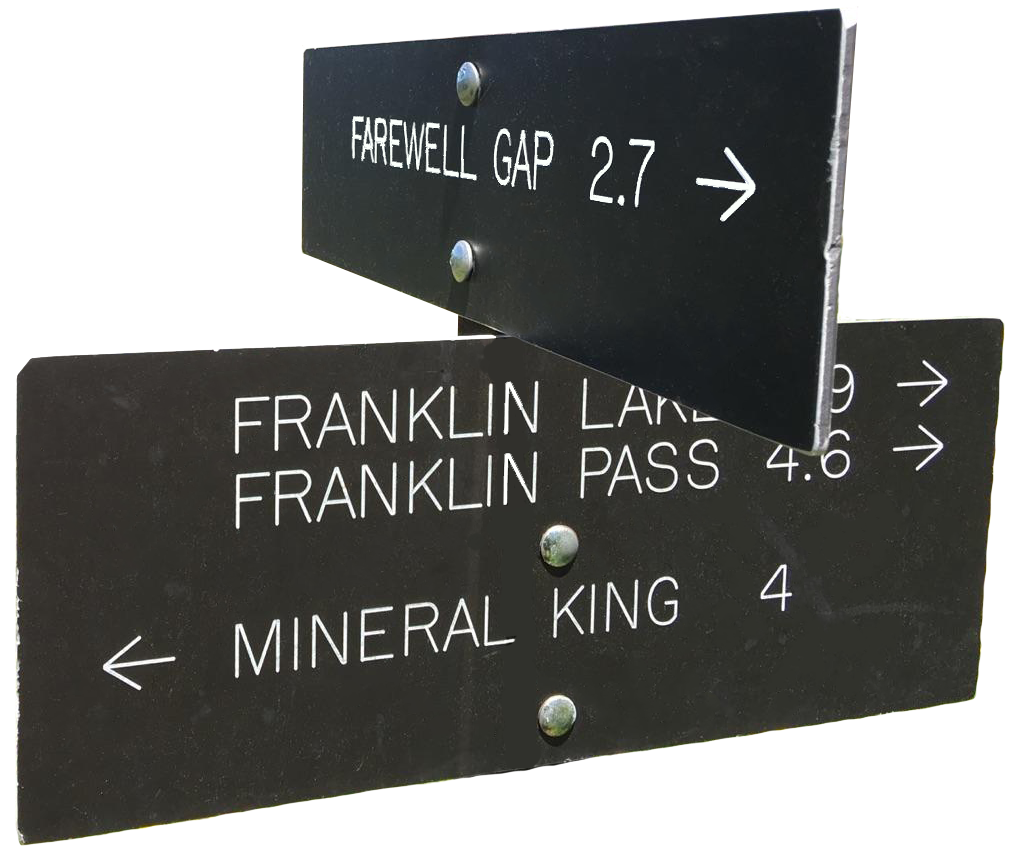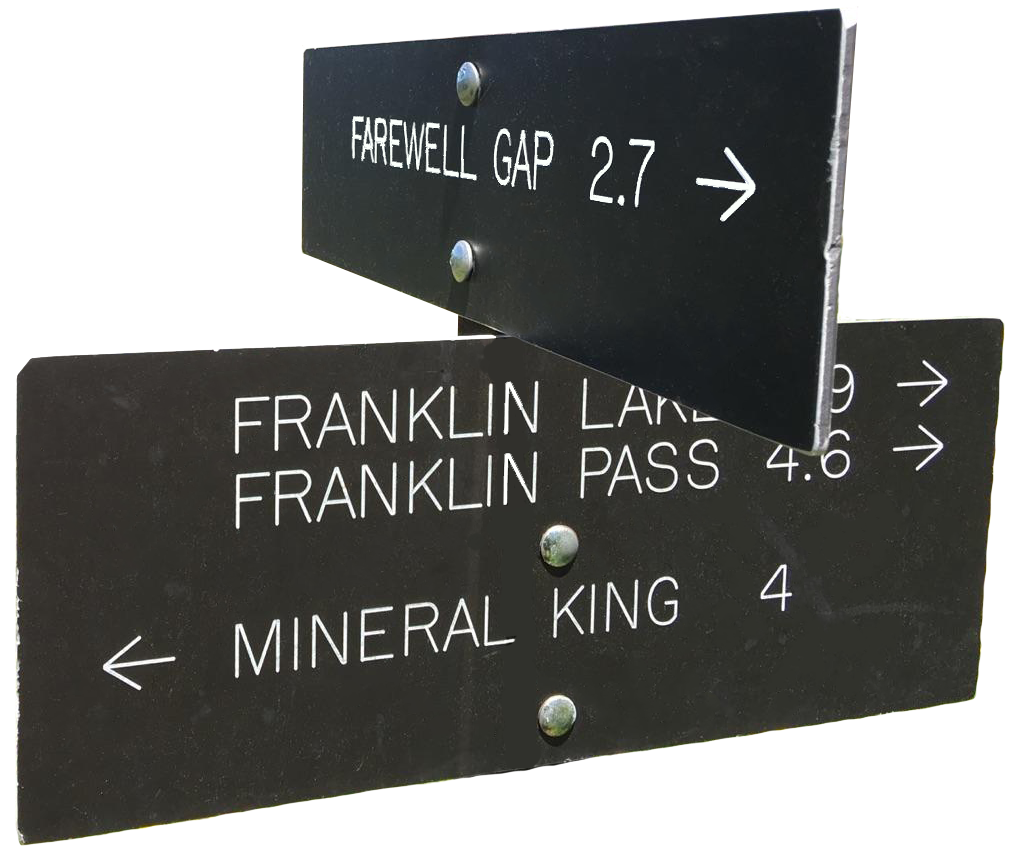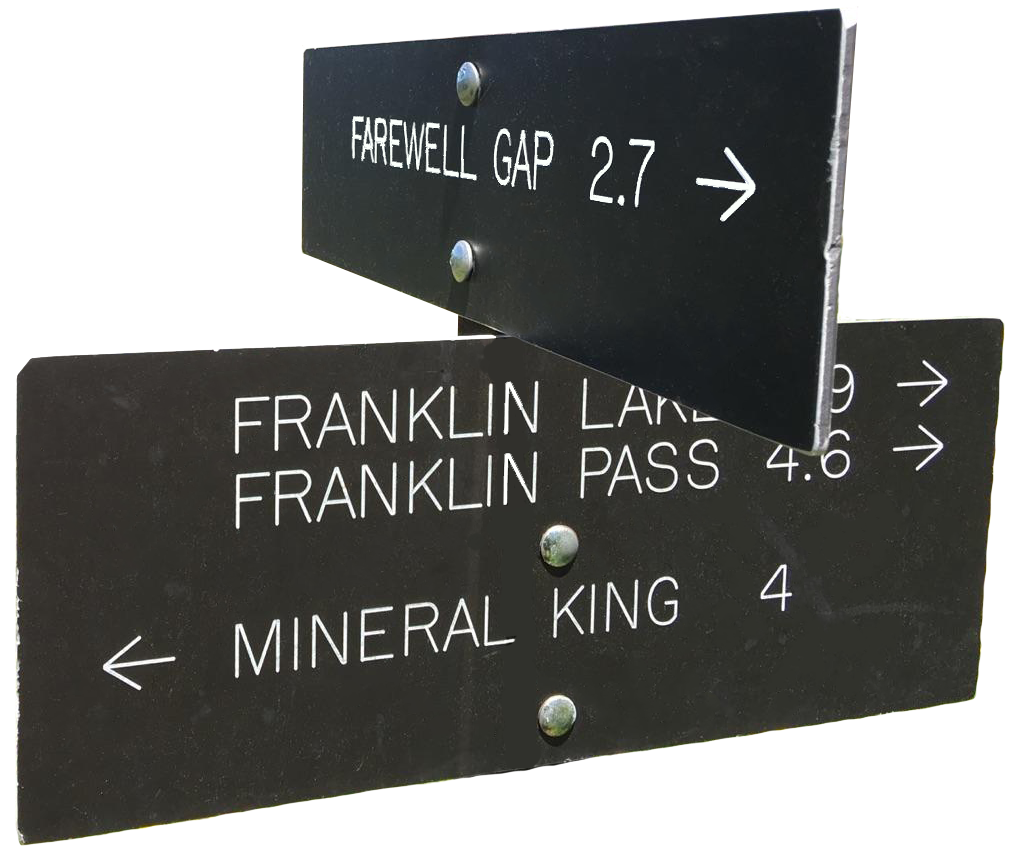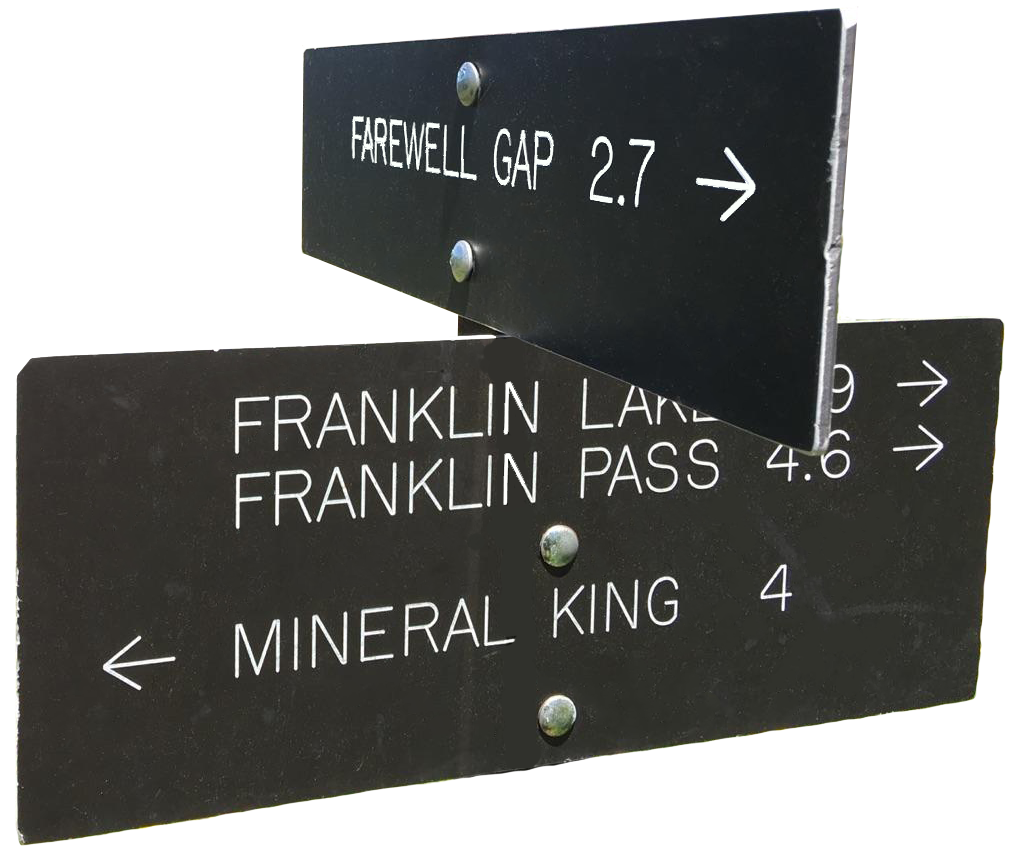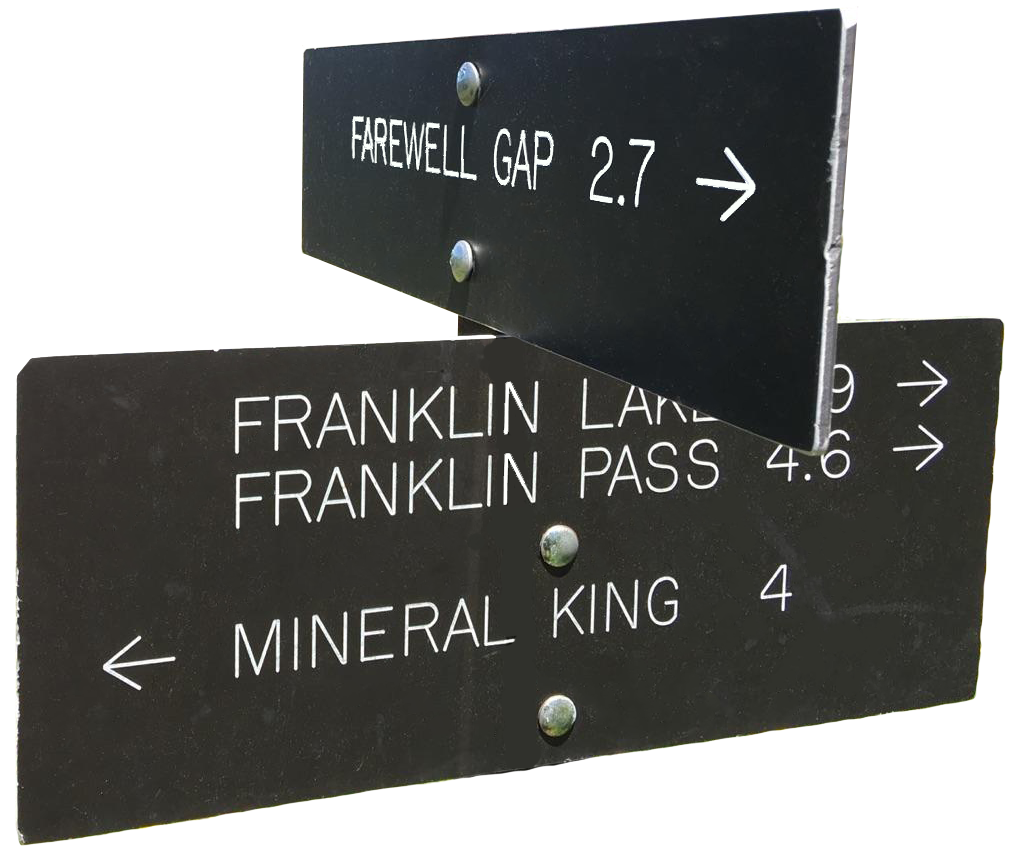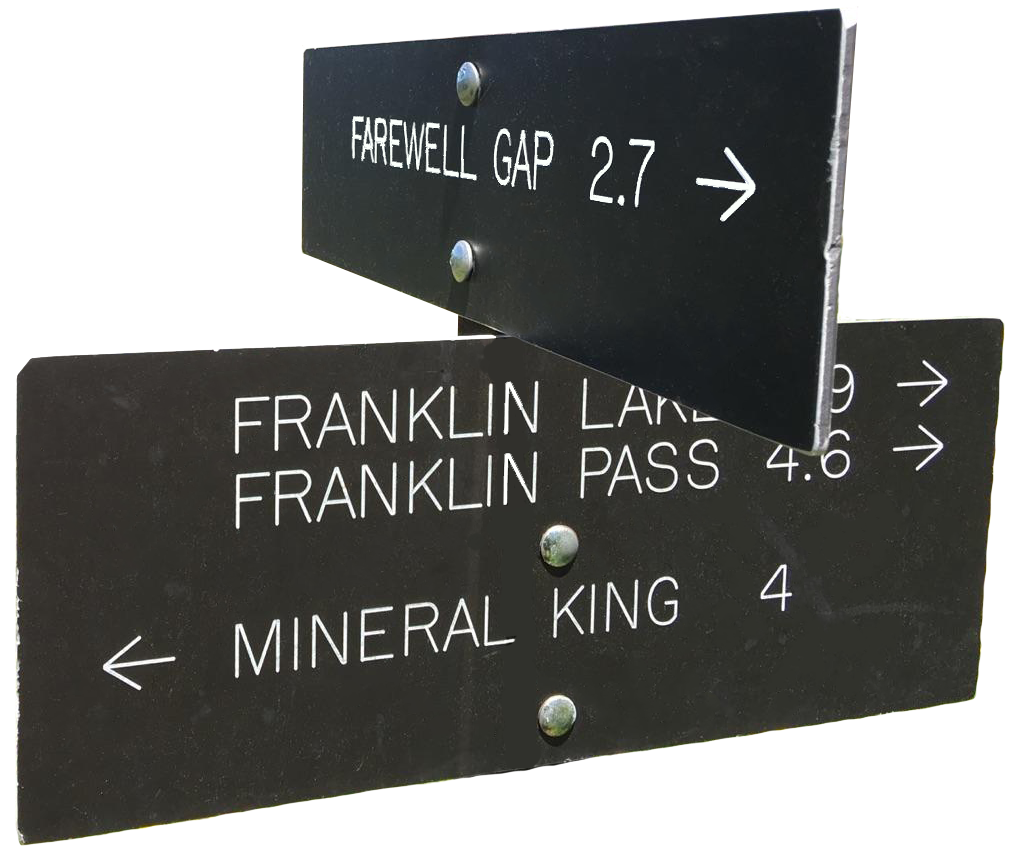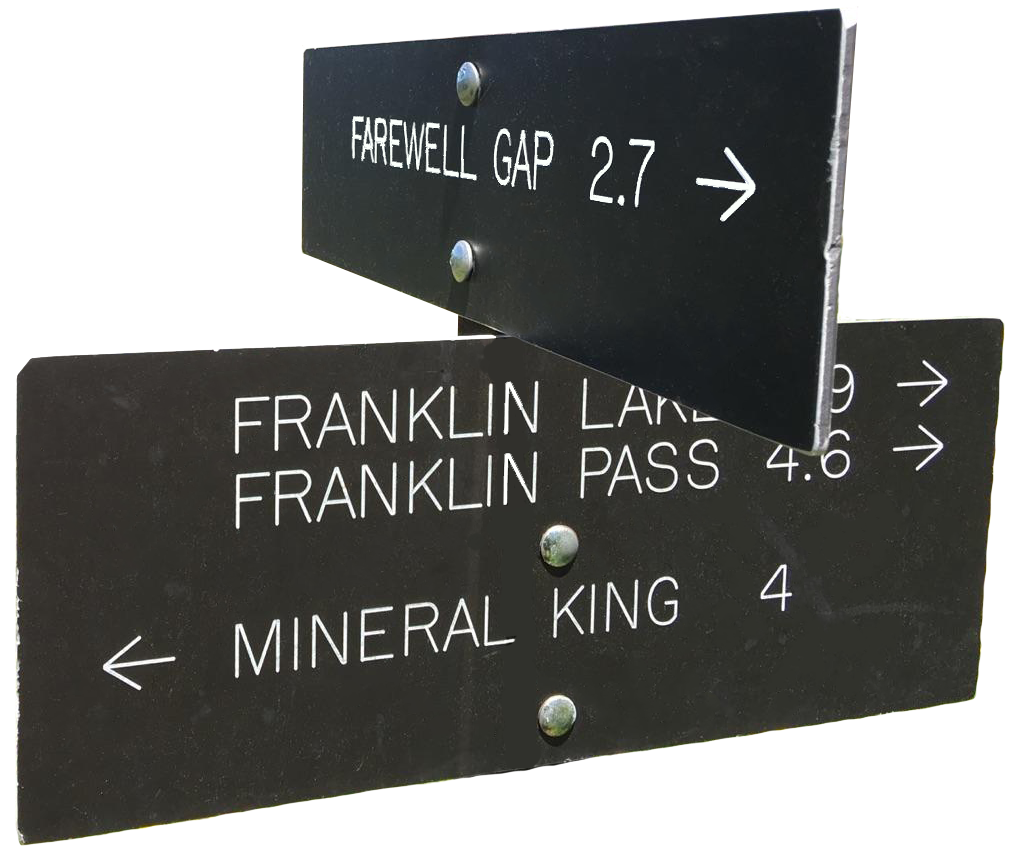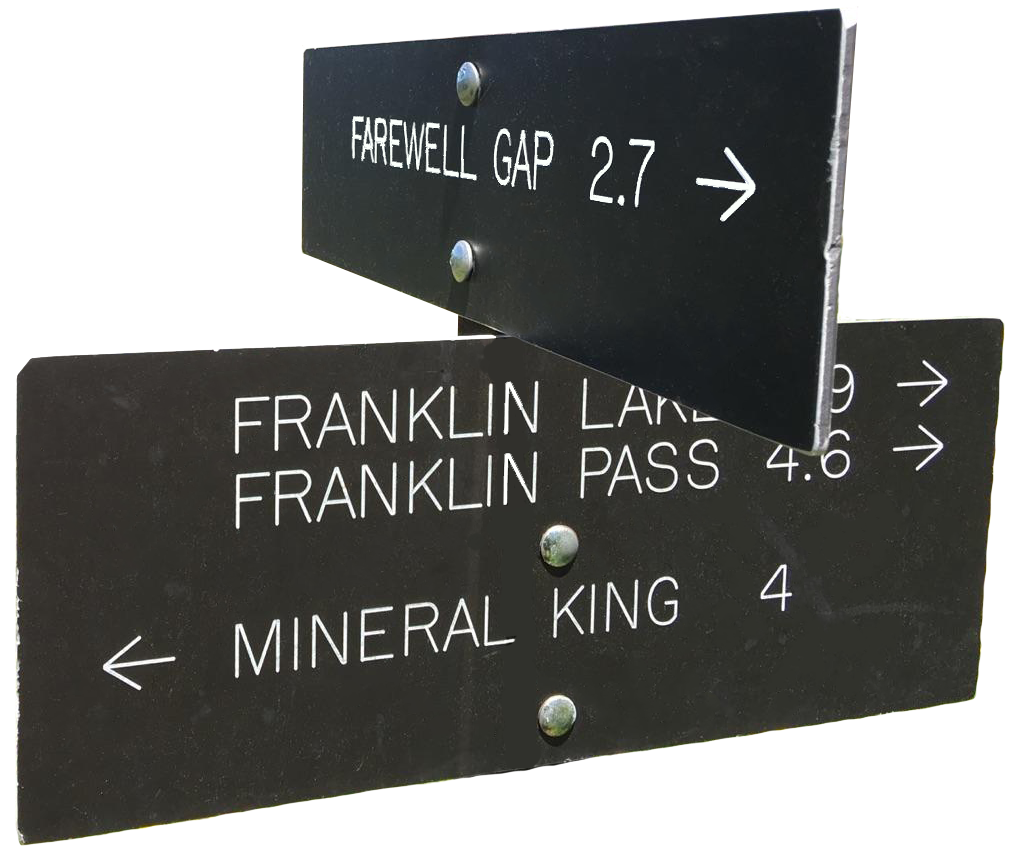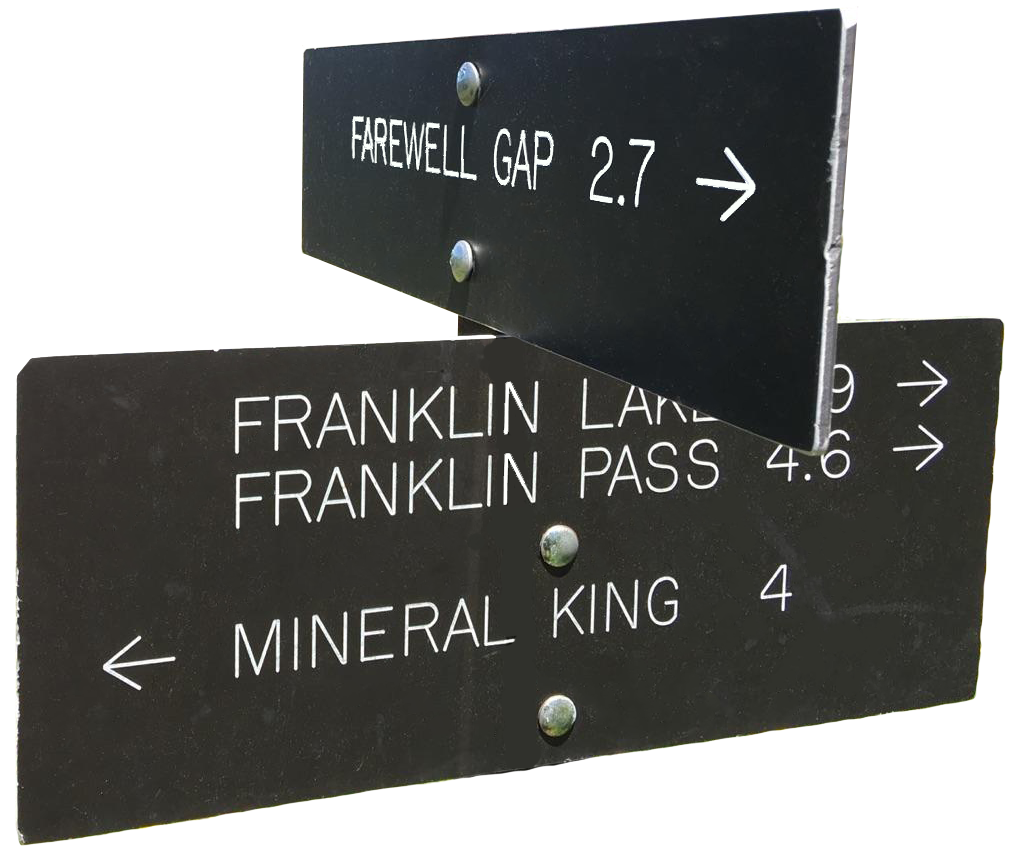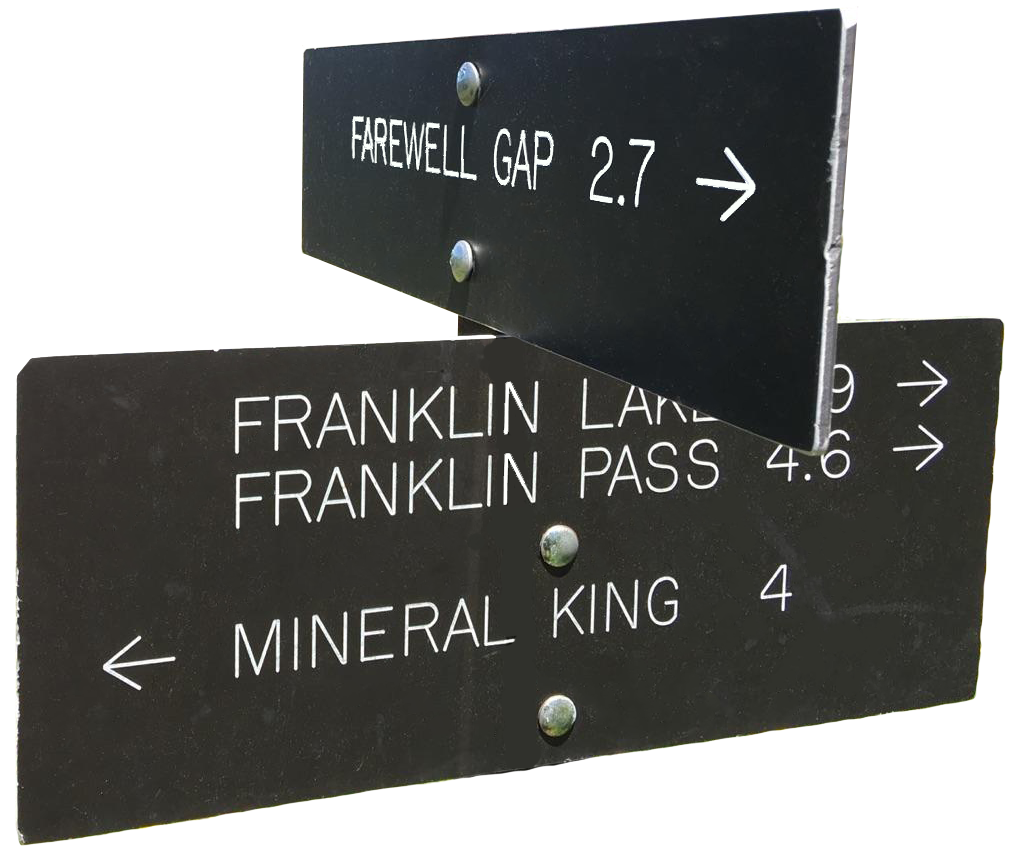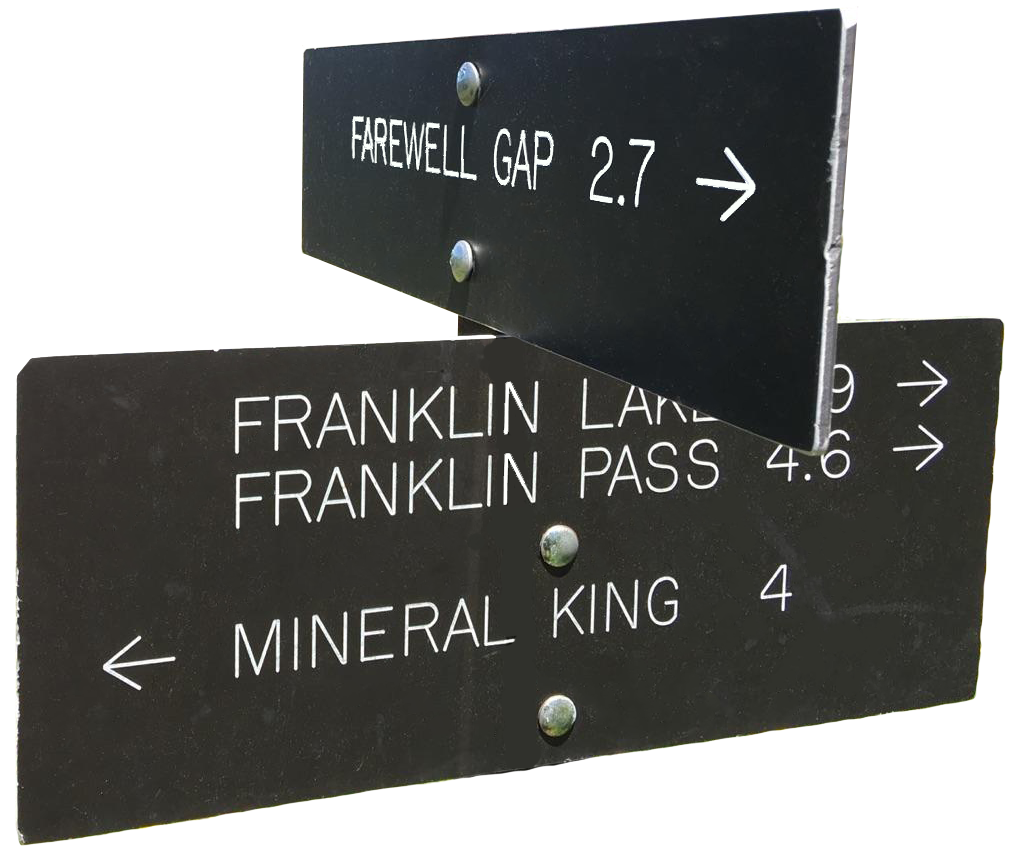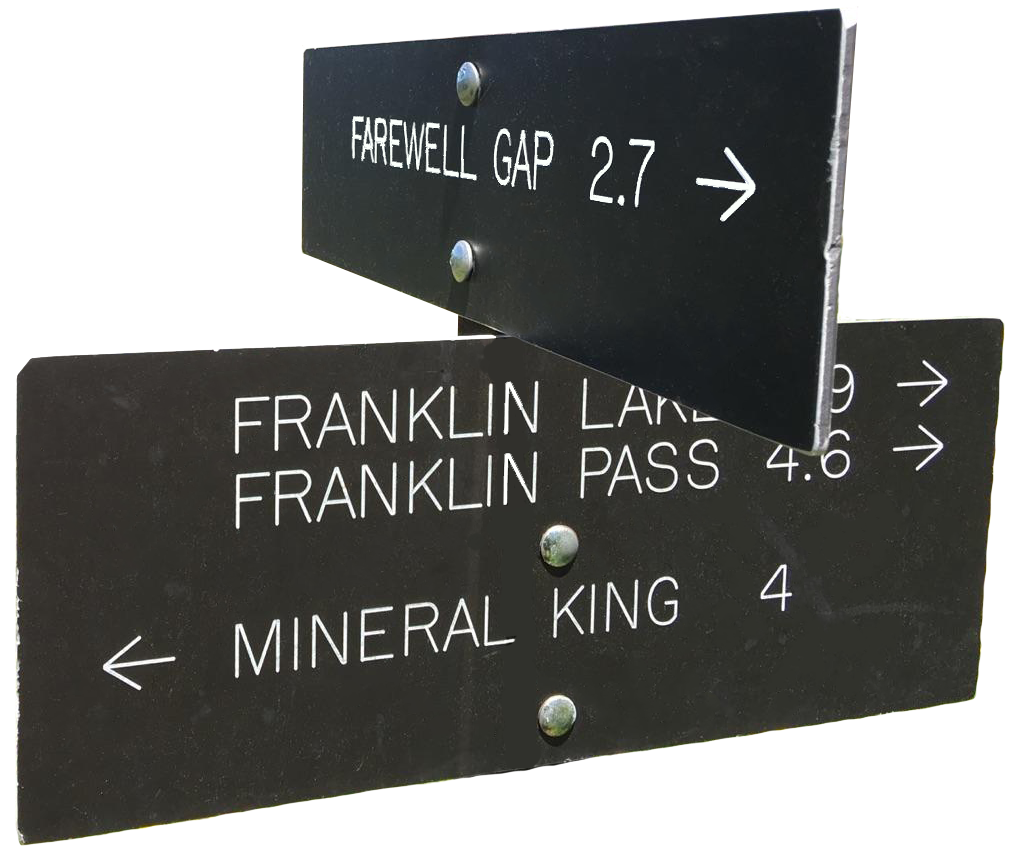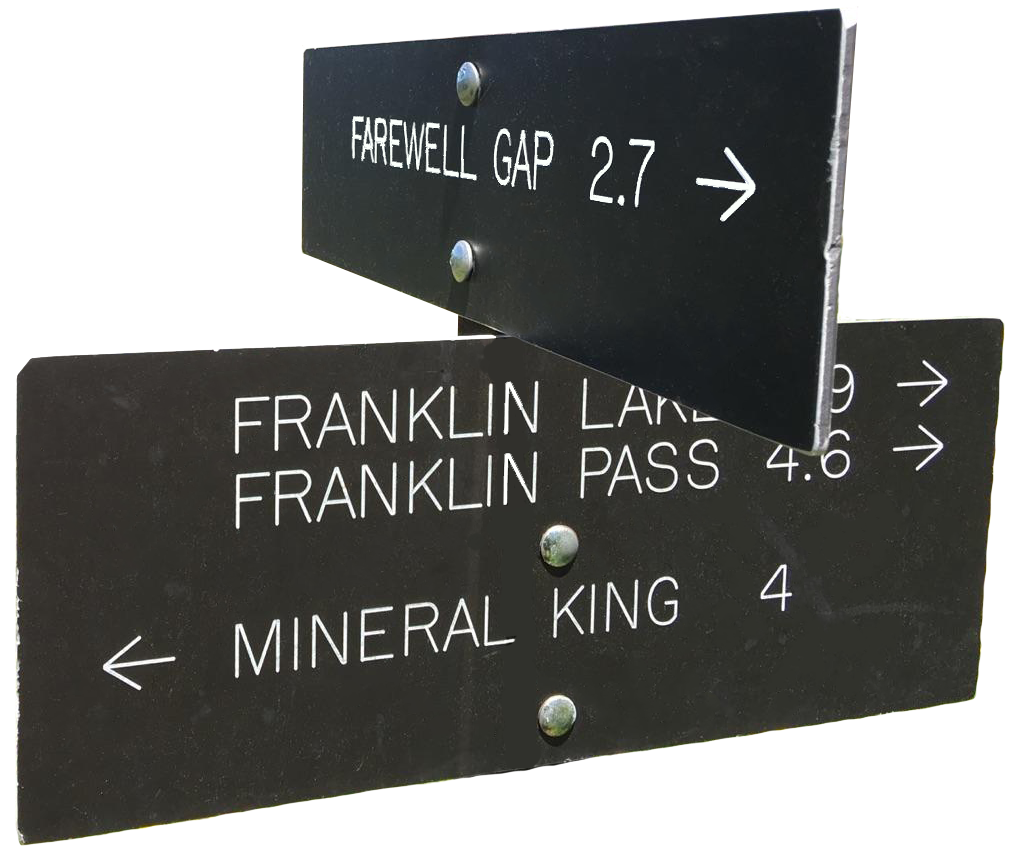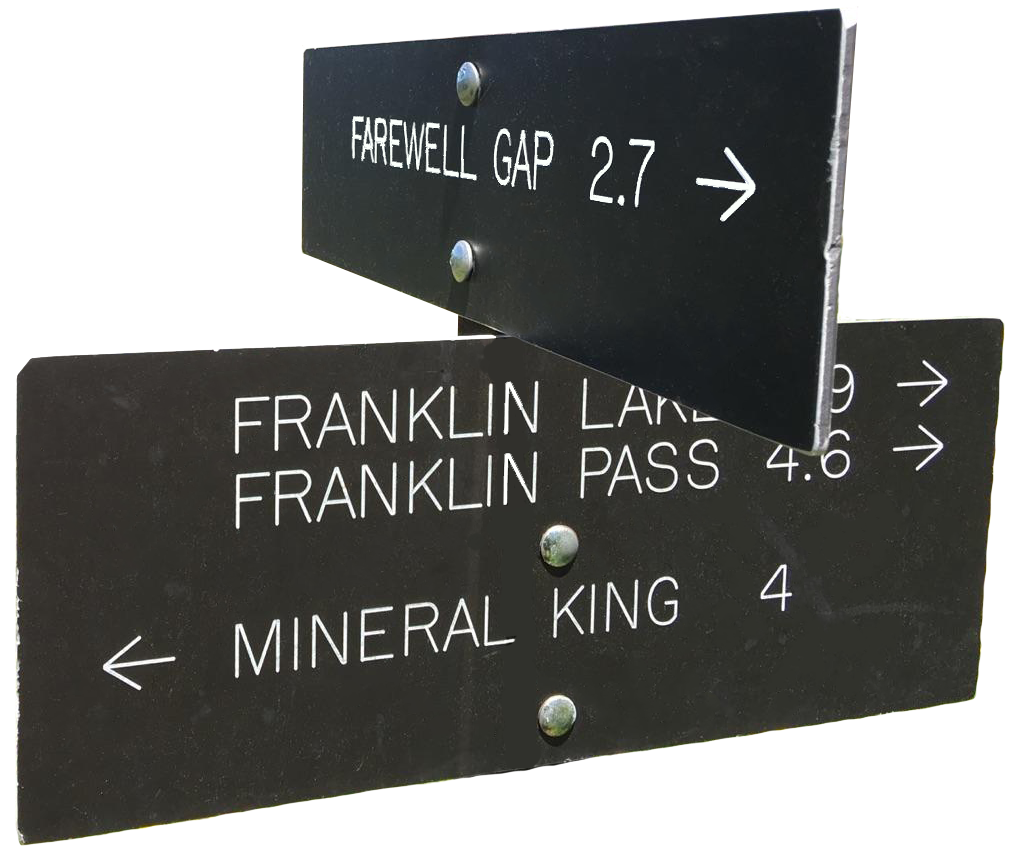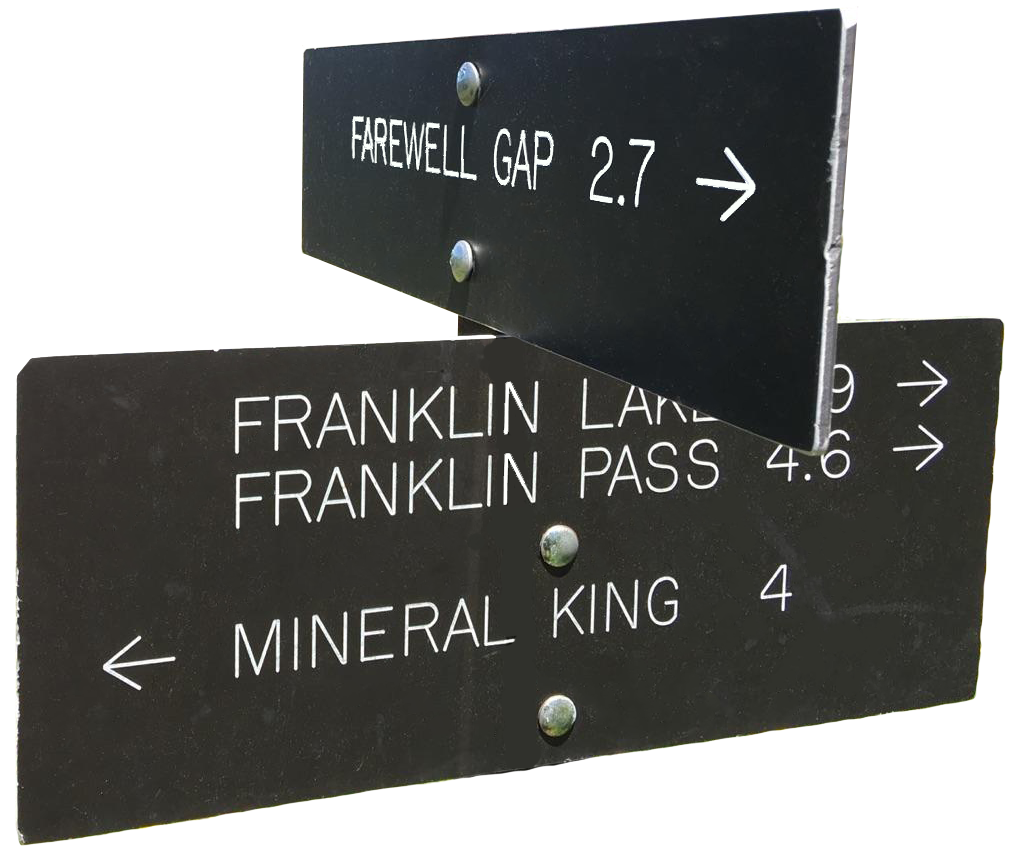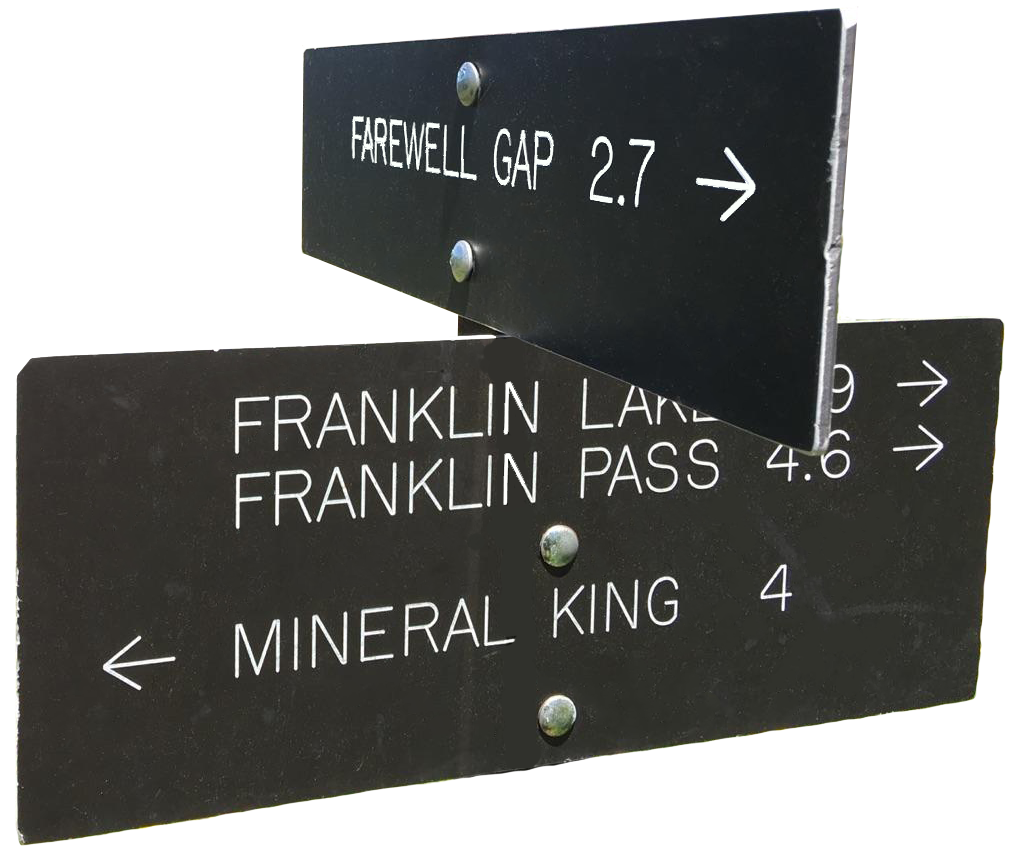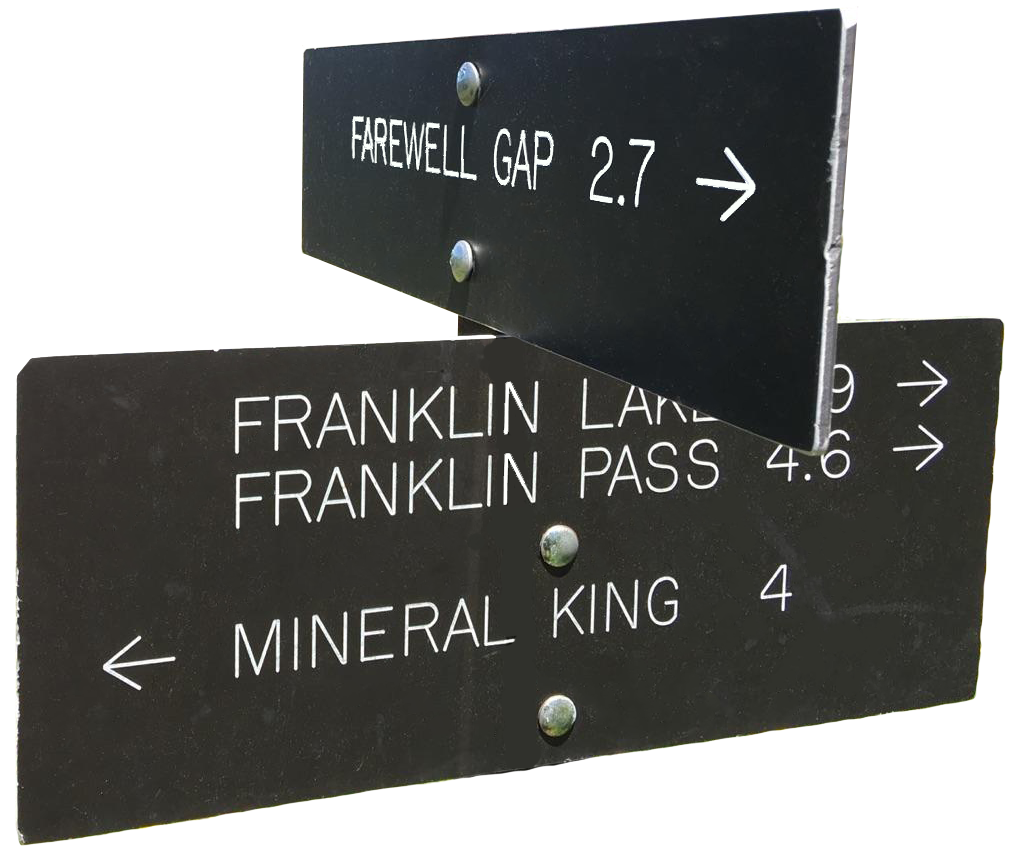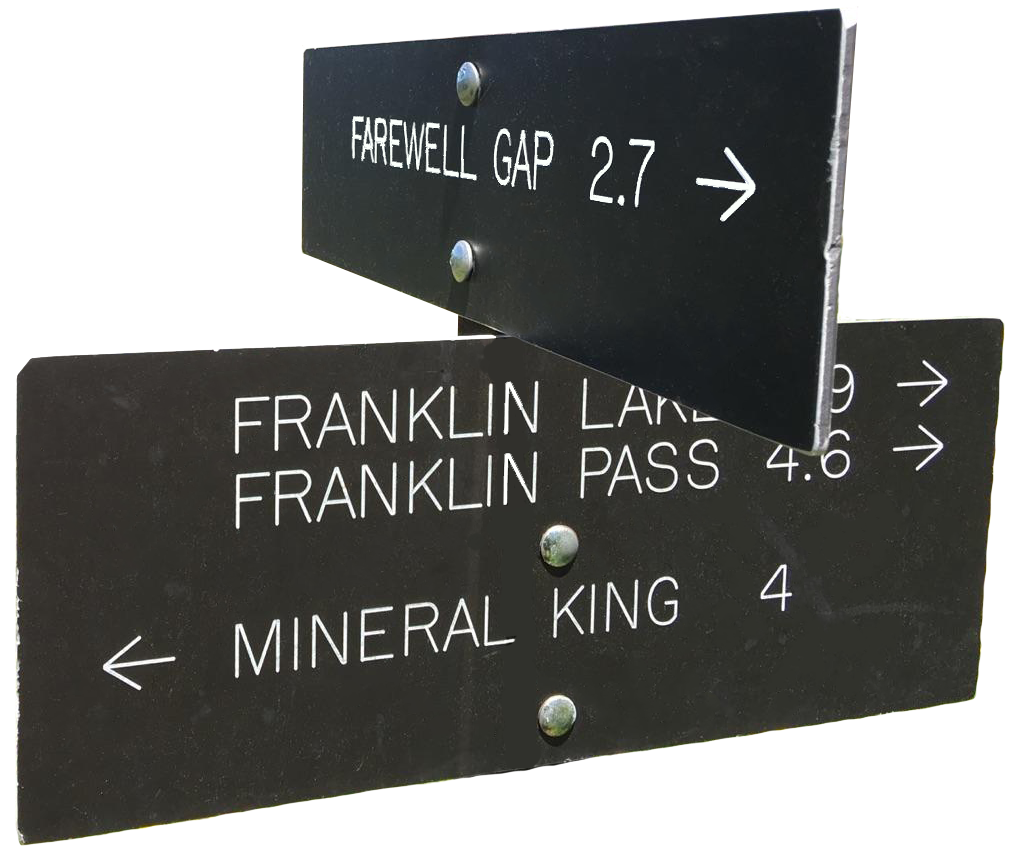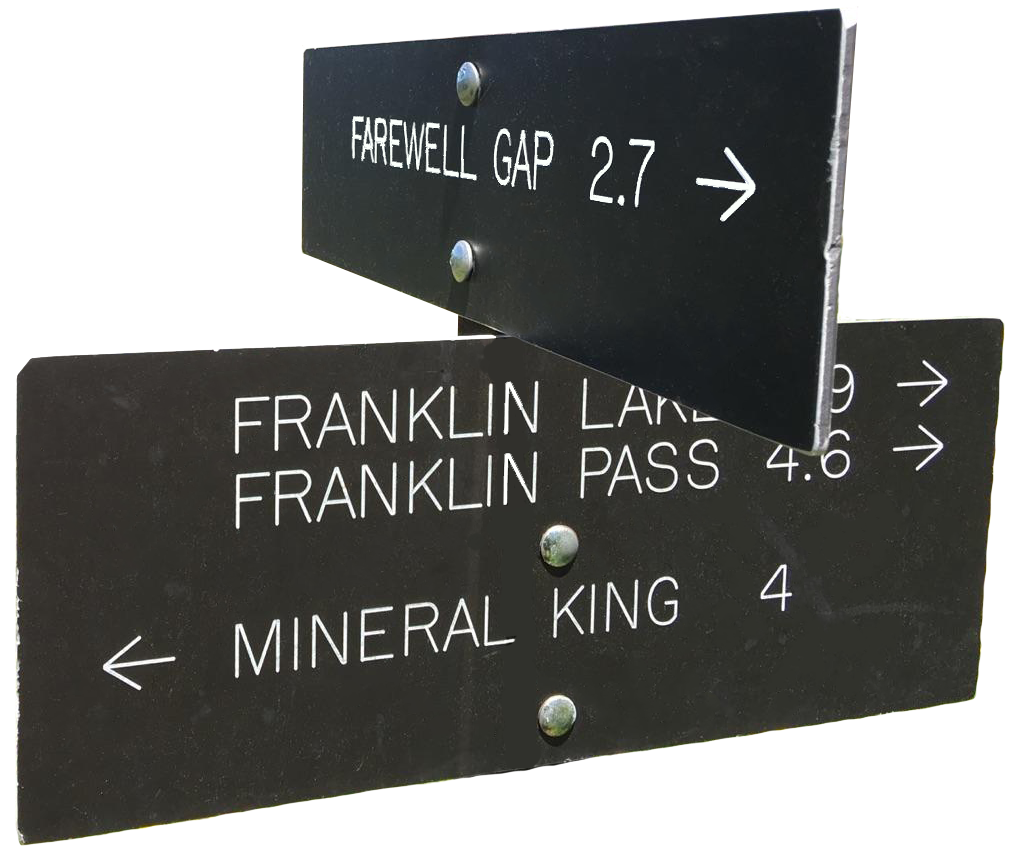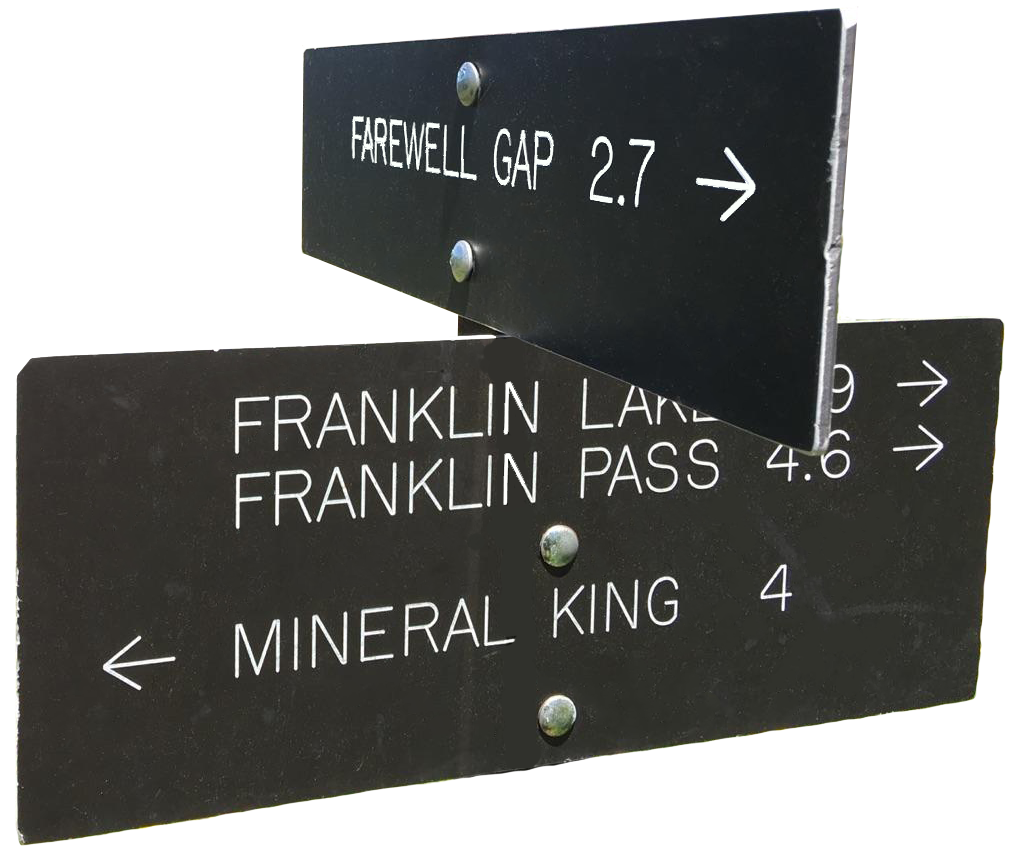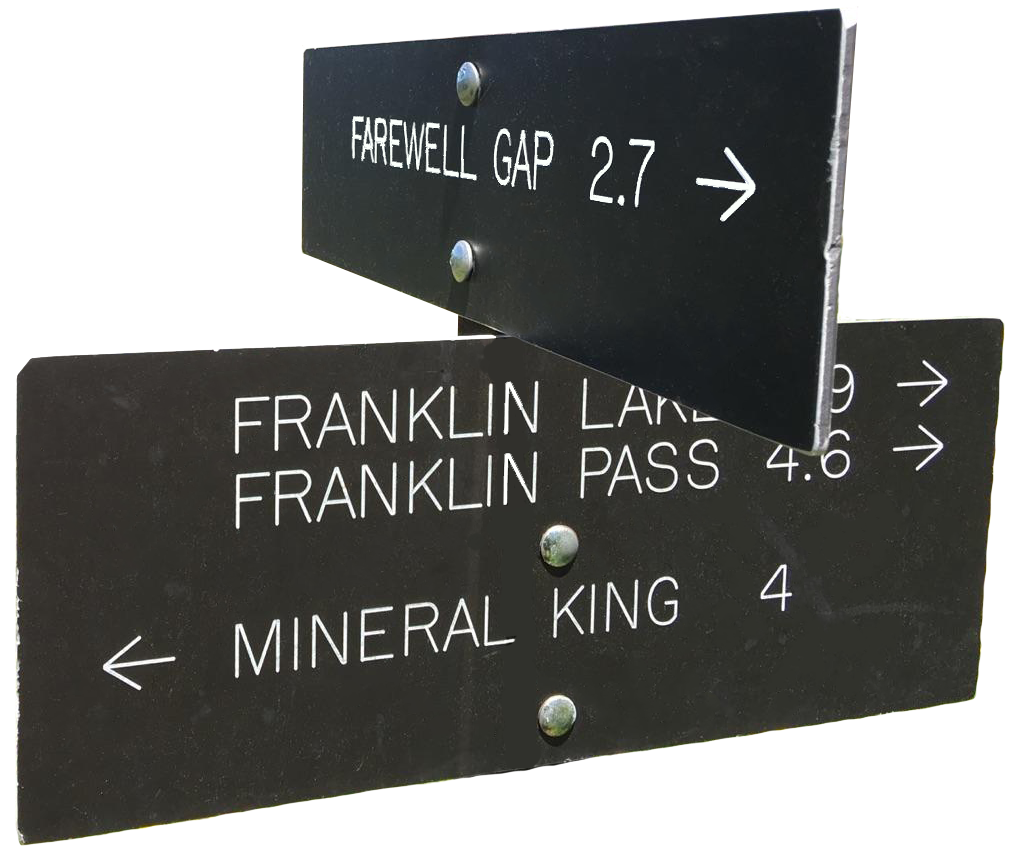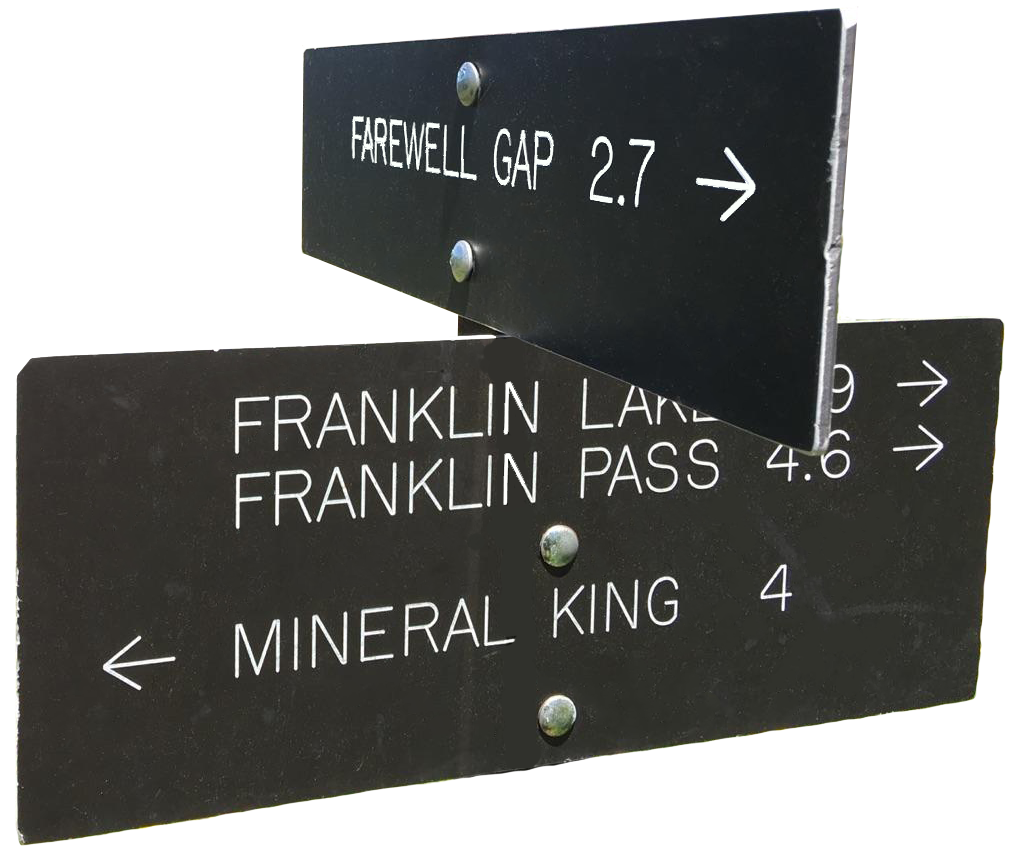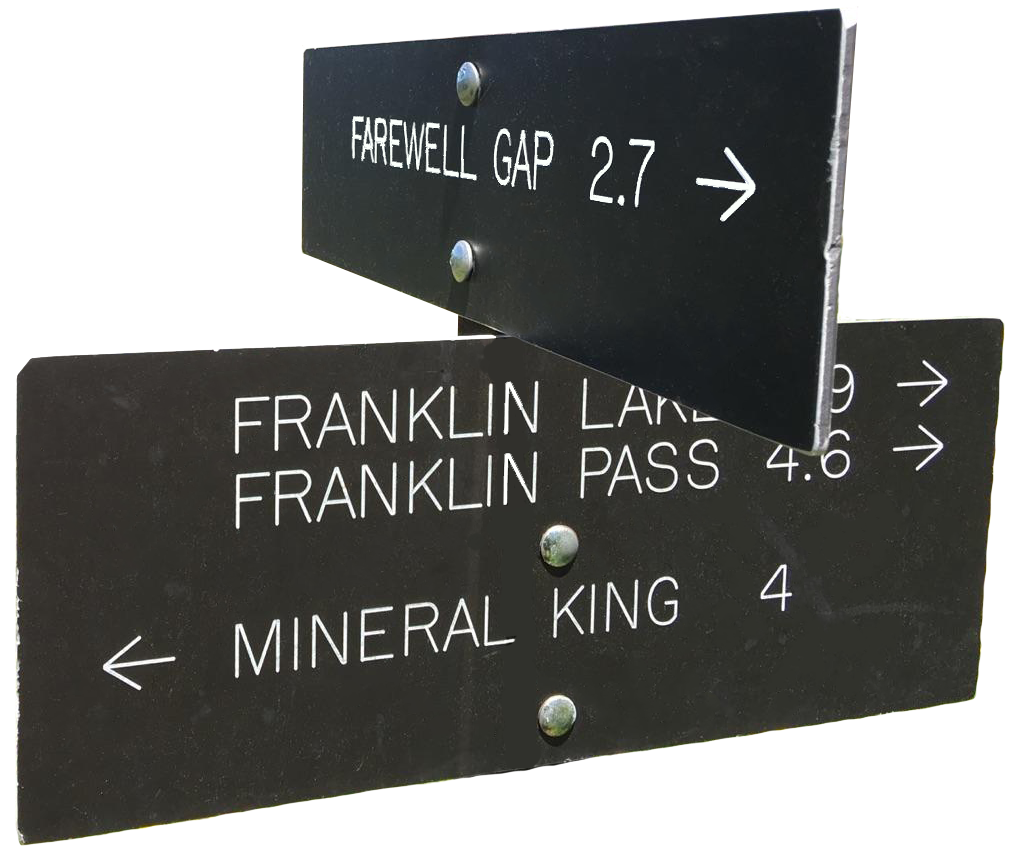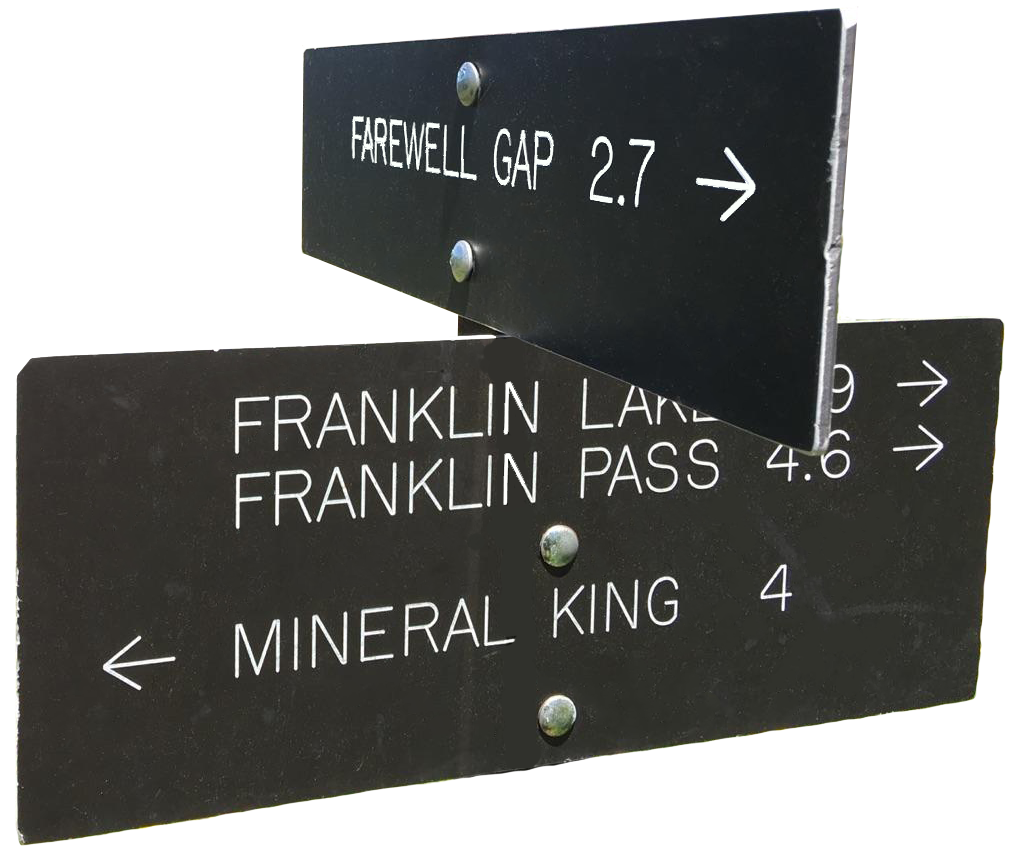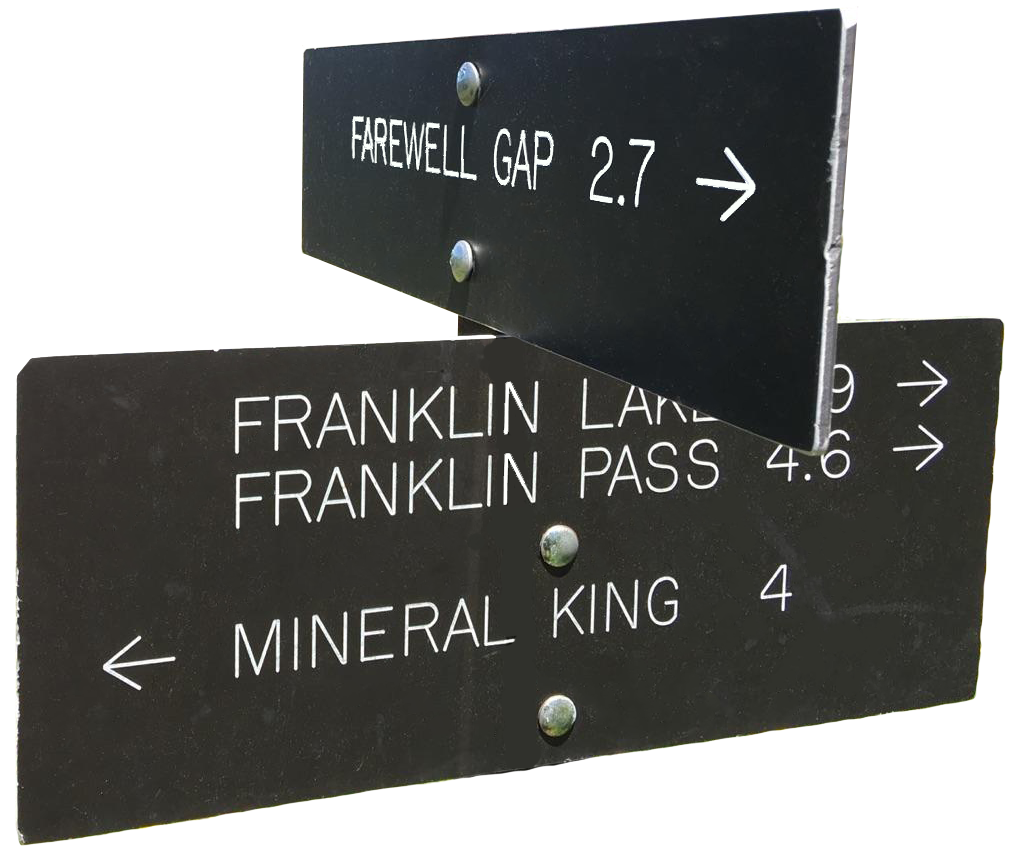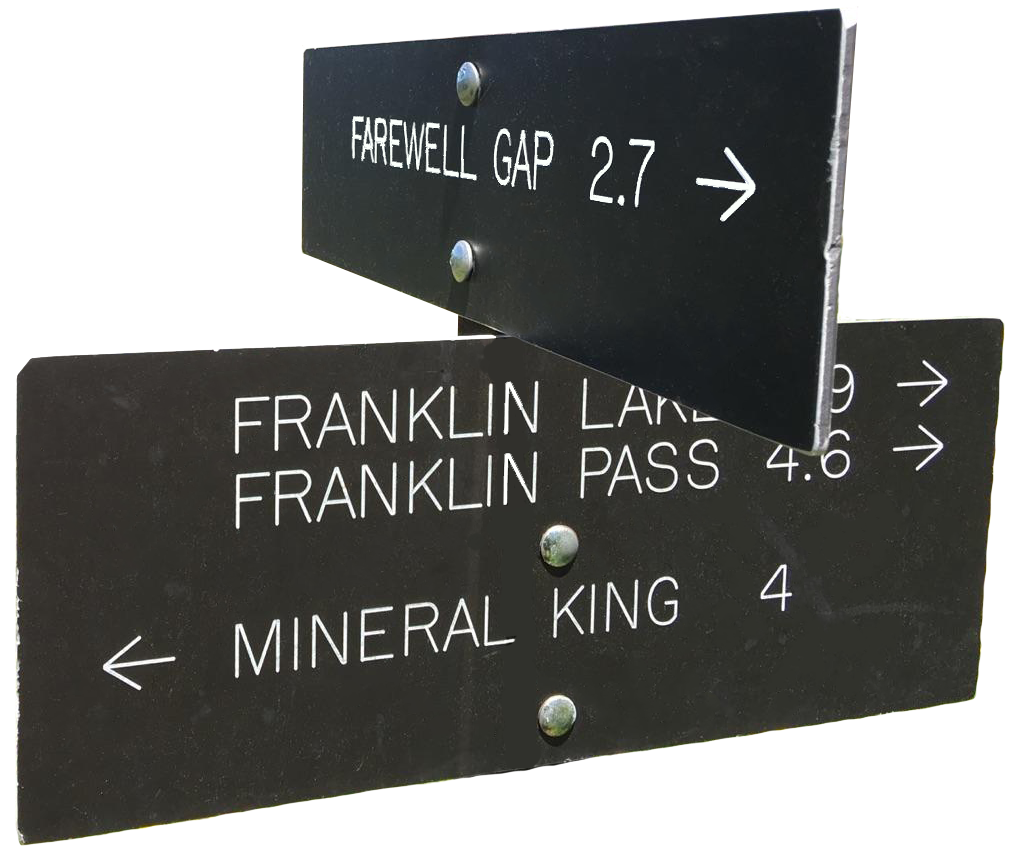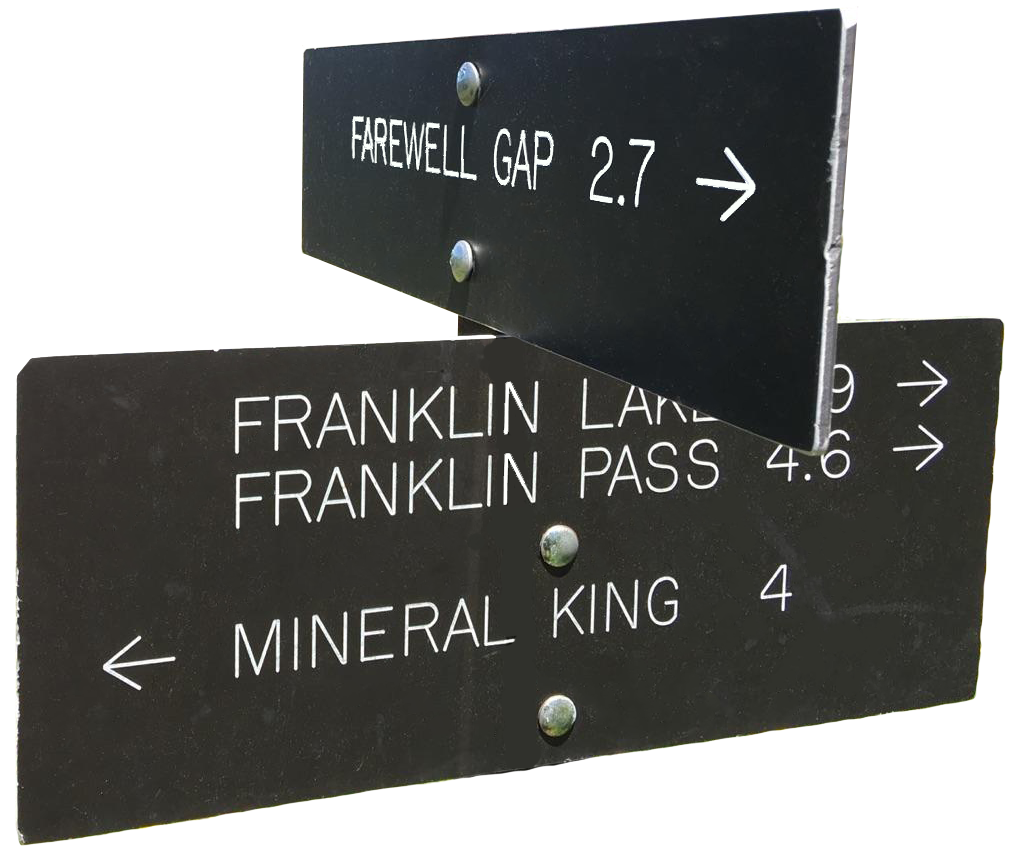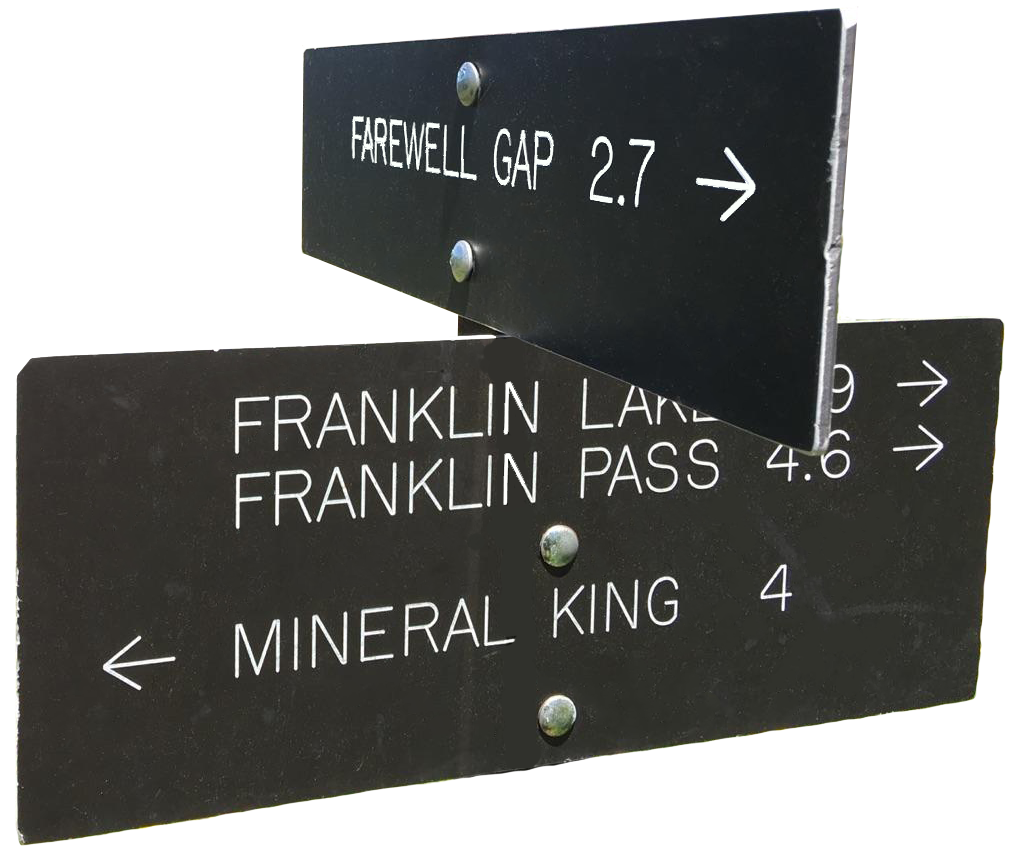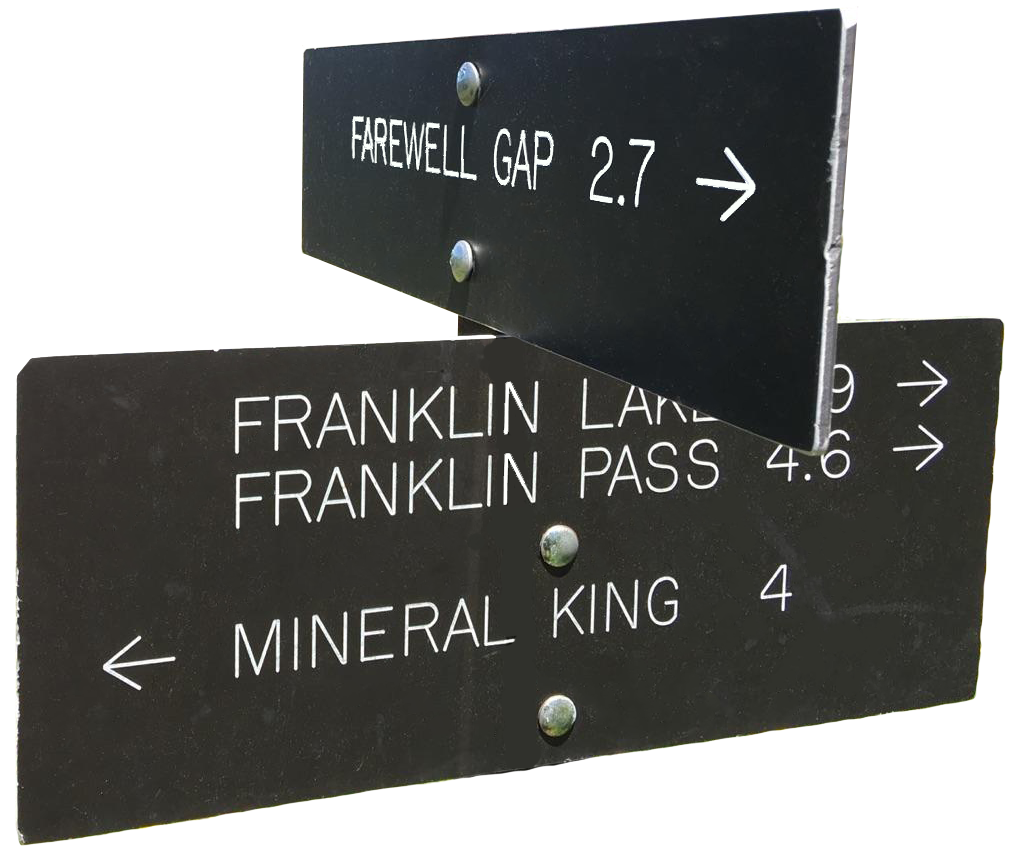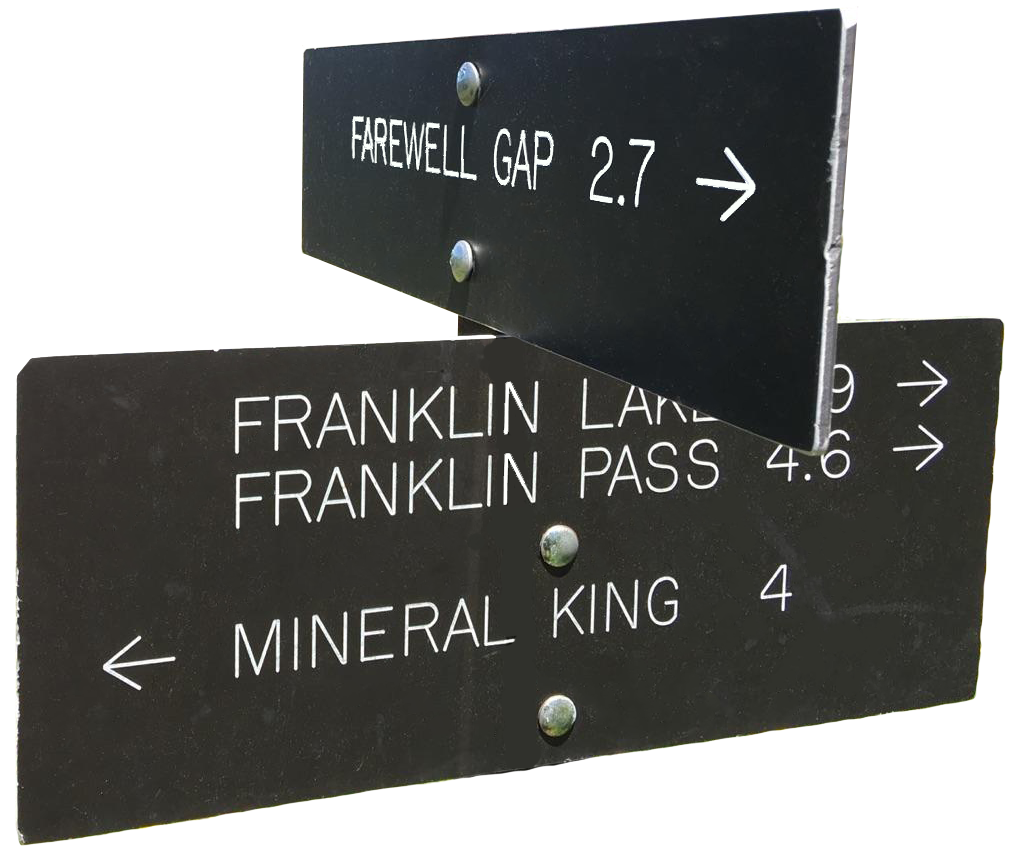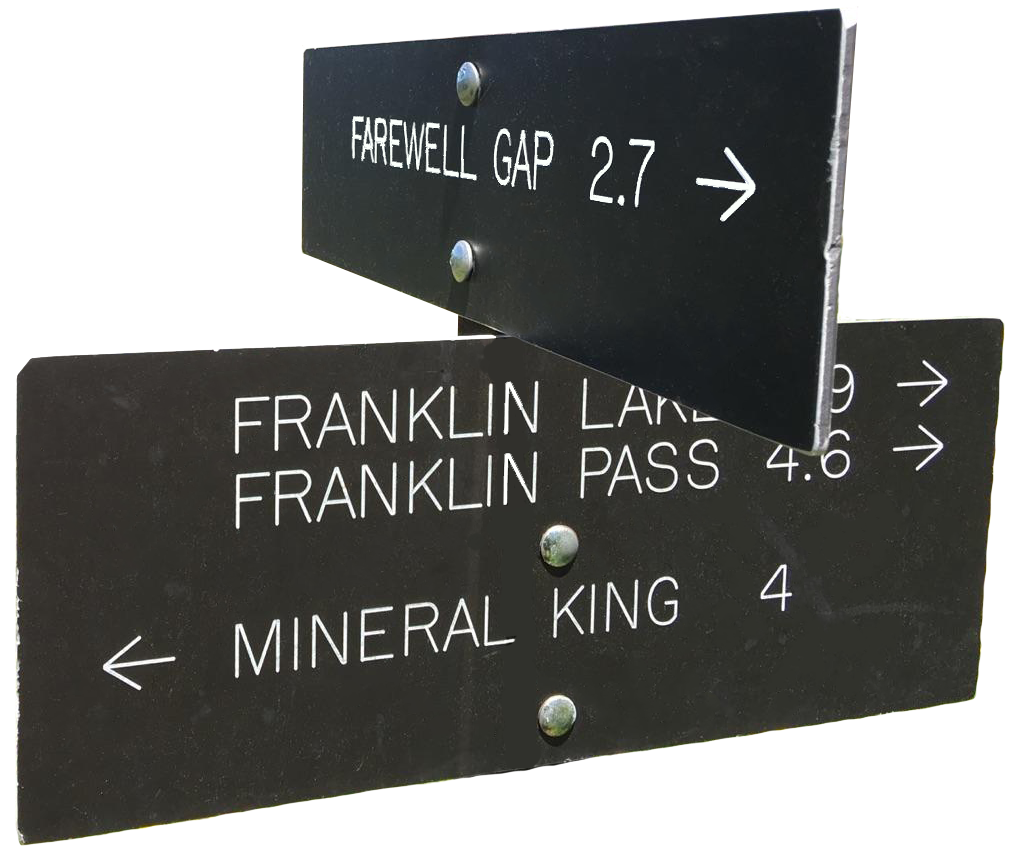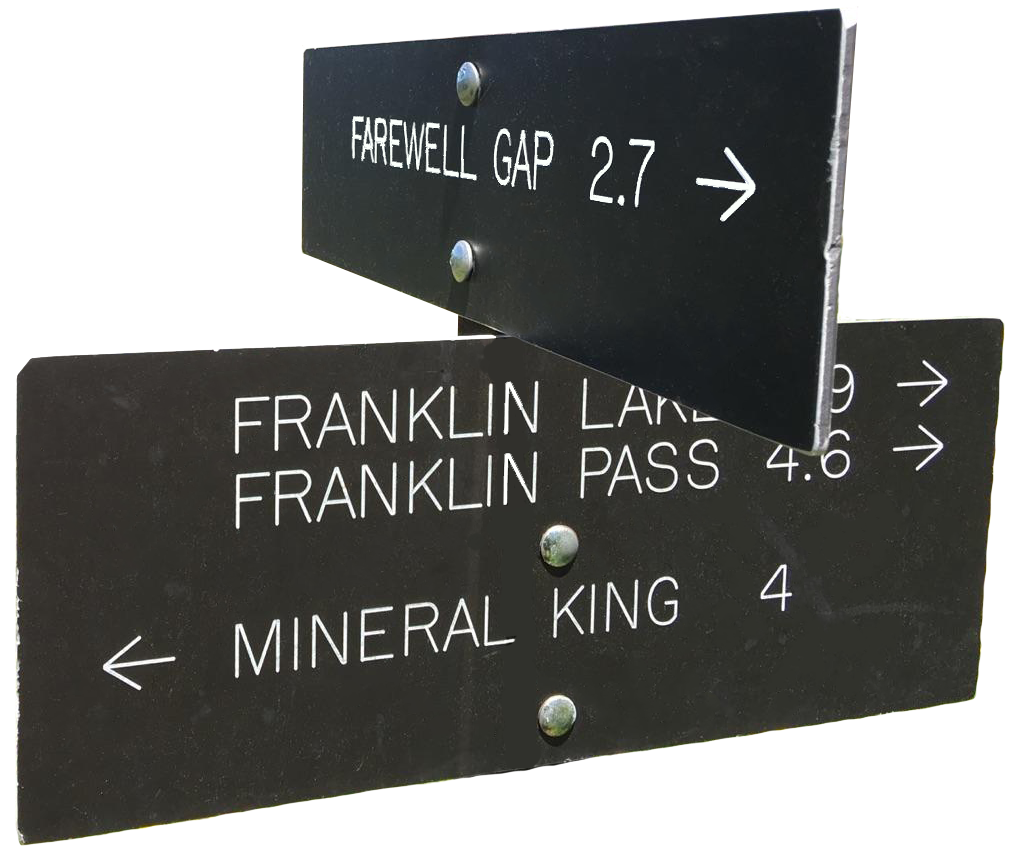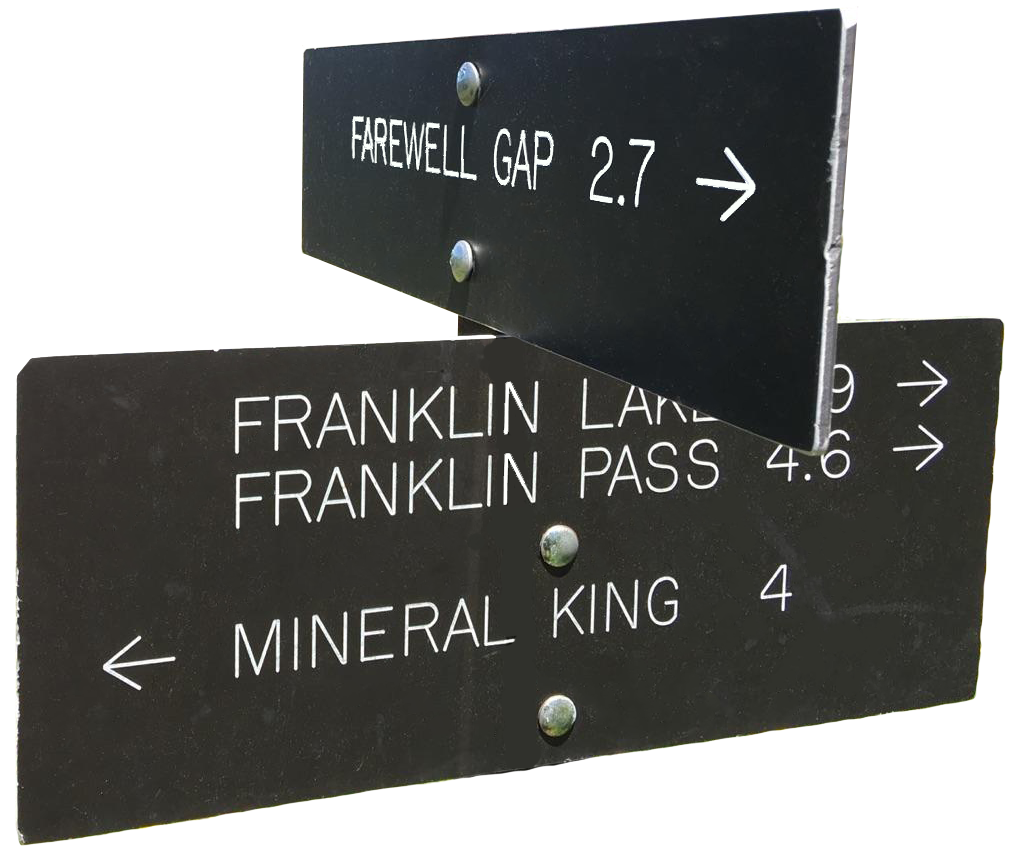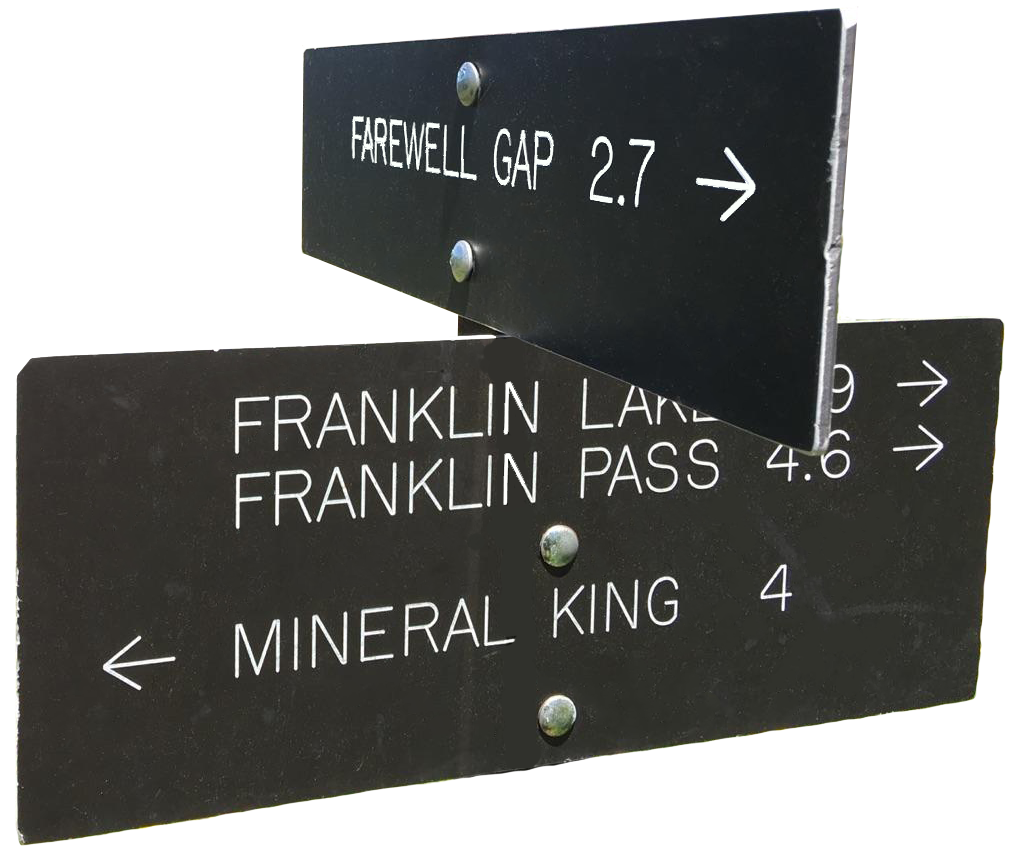 by Bill DeCarteret
Text and Photos courtesy of Bill DeCarteret
Excerpts from his 2016 book - Mountains, Mules & Memories
Unless otherwise noted
If you enjoy the excerpts of Mountains, Mules & Memories that I have placed on this webpage I would encourage you to phone Bill DeCarteret at 559.592.2878 and get a copy of this book for yourself. You will definitely not be disappointed.
See
USE NOTICE
on Home Page.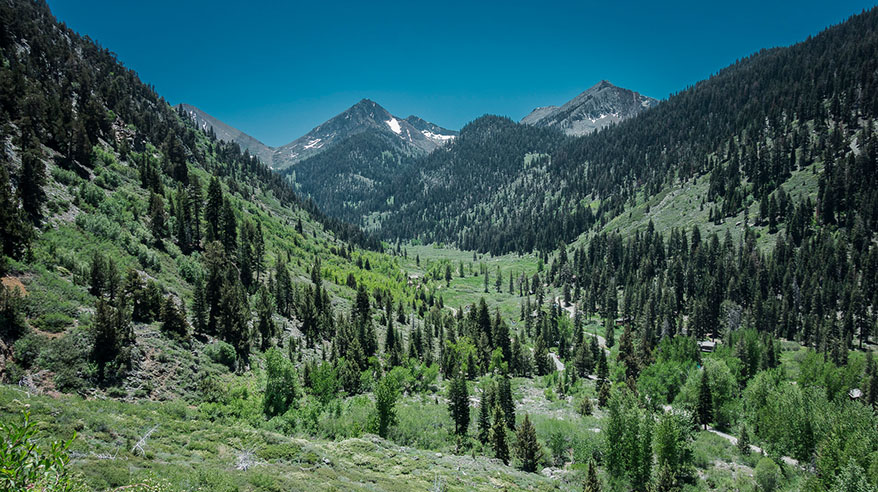 Mineral King valley - Photo courtesy of Paemon Moghaddas Photography

How About a Raise

I felt like a pretty seasoned packer after my first full summer season at the Mineral King Pack Station. Now I would continue
working through the fall deer season, too. By this time, the packers had a good relationship with one another and would talk often. During one of those chats, we talked about wages. As information was shared, I realized that I was the lowest paid packer.

Later, still bothering me, I talked to an older packer, Ralph Heckman, who was also a jack-of-all-trades around the pack outfit and store. The subject of wages came up. After a little conversation, Ralph suggested that I talk to Ray about a raise in wages.

Heeding Ralph's advice, I asked Ray if I could talk to him, which he agreed to. I asked Ray for a raise. It was a very hard thing to do. Ray's response was, "I can't pay you any more, and I don't want anyone here that's not satisfied, so you better take your horse and go down the hill."

I'd been fired!

That was the first and last time I ever asked for a raise! Eleven years later, I bought the Mineral King Pack Station from which I had been fired. My young packers would be told the story of my asking for a raise. Never once did any one of them ever ask me for a raise!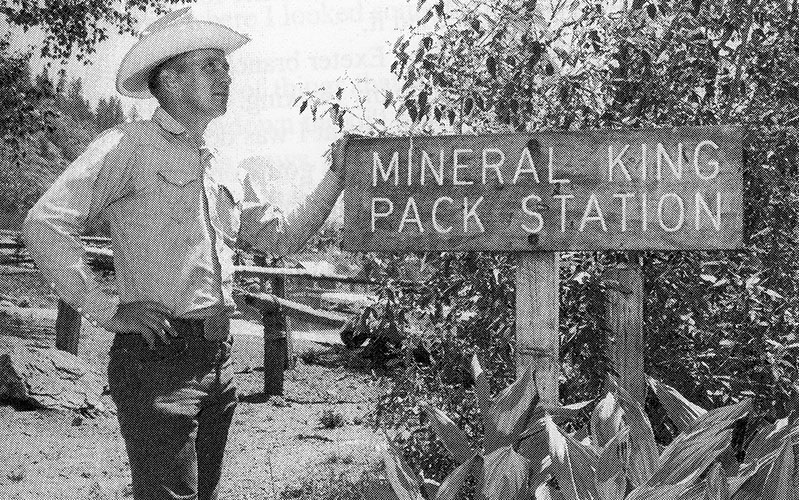 Bill Carteret at the Mineral King Pack Station



Hauling Hay to Mineral King

Carl Freeman, who had a cabin in Mineral King and farmed near Hanford, had previously been selling hay to the Maloys. Carl told me that he had some good horse and mule hay priced at $15.50 a ton. He even said that I could pay for it at the end of the season. Pretty nice of him! Now, how was I going to get 40 tons of hay from Hanford to Mineral King? The trip is nearly 80 miles and I have nothing but a pickup truck and 20 mules to haul it with.


Carl told me of a hay hauler that had three one-and-a-half ton trucks that could possibly do the job. I got together with the owner of the trucks and he agreed to haul the hay to Mineral King for $7 a ton. I explained that the road was steep, so he had better not bring more than four or five tons on each truck. We had a deal.

When the hay finally arrived, the drivers unloaded and stacked it. Then they turned to me and said that they were never coming back! I guess those drivers had never seen a road like the one to Mineral King - narrow, partially paved, steep, and with elevation gains of 6,800 feet. With a load of hay, it probably took them a good 12 hours for the round trip.

Now I needed another plan. Lee Maloy helped me out and loaned me his truck to haul one more load up the hill that summer. The rest of the hay I hauled in my International pickup and horse trailer. At every opportunity, I would make a run to the Valley to pick up some more.

Good Memories of Jim

Jim stayed with us for the first long trip before going back to Maloy's for the remainder of the season. He really was a big help in helping me to learn the ways of the horses and mules I had just bought.

Jim worked for the Gill Cattle Company in the winter months for many years, usually building fence and caring for the new cattle coming to the ranch. He could build more barbed wire fence by himself than any three-man crew! I always hated to have to open one of his wire gates; they were extremely tight. When building a new fence, he always set the gate post and the wire gate first. Then he would build the fence, pulling the wire "fiddle string tight." That would make the wire gate near impossible for one guy to open or close.


Jim was a great guy, but usually like to work alone. He did everything to the best of his ability and that was always top notch. He always packed the rank mules, and was assigned this type of mule because no one else wanted to handle them. Jim liked doing it. He was truly one of the great old-time packers. I don't think he ever owned a pack station, but he spent many years packing for Earl McKee, Sr. and Lee Maloy. I understand that during WWII he was in a cavalry unit packing mules.

At one time, Jim had a dog he called Possum. As I mentioned before, Jim worked for the Gill Cattle Company during the winter. Adolph and Emmet Gill did not like dogs around their cattle since they felt dogs were unnecessary and a hinderance to their operation. That's probably why Possum was trained to the command of, "Down, Possum!"

When Jim rode up to a group of cattle, you would hear, "Down Possum!"

Possum would instantly lay flat on his belly and stayed there until Jim left the group. I can't remember Possum's command to get back up, but when it was issued, Possum would again be at Jim's side.

Days When the Dollar Went Farther

In 1958, our pack station rates for horses or mules were:

6 to 10 days: $4 per day
11 days or longer: $3 per day
1 packer and his horse: $15 per day
1 cook and his horse: $15 per day
1 hour ride: $1
1 all-day ride: $5

According to an old packer friend of mine, Tim Loverin, who owns Cedar Grove Pack Station, rates for 2015 were:

1 hour: $40
2 hours: $70
1/2 day: $90
All-day: $125
Horses or mules on pack trips: $100 per day
Packer and horse: $200 per day

This is a heck of a rate increase! When Tim told me he charges $100 a day per horse, I told him, "Hell, I used to buy them for $100 a head!"

In the last 56 years, however, keep in mind that these packers are not buying hay for $15 a ton. Hay is now $300 or more a ton. In 1958, our insurance was under a group policy for the High Sierra Packers Association written by Lloyd's of London. The cost was $3 a head for the entire season. I wouldn't even venture what the rate would be today.

In 1939, my parents, along with Harold and Hazel Fowler, packed out of Mineral King. They rented two horses, one for each gal, along with one pack mule. They traveled without a guide or packer into Little Clair Lake for three days. The price for each animal? $1.50 per day!

A Packer Takes a Wife
[I just love this story of Bill's. It had me laughing and crying with every paragraph.]

Ben Harris was born in 1850 and died in 1933. You may have heard of him. He was an old-time hunter, mountain man, trail builder, and packer. I never met him, as I was only about 4 years old when he passed away. He was a legend in his time. According to Ben himself, he was the "Greatest Liar in the Sierra." Having lived most of his life around Lemon Cove, Three Rivers, and Mineral King, he was well known. I have read, "He wouldn't lie for gain." He just told tall tales. As packers get older, you may have noticed their tales do get taller. The following tale is about how I got my wife, Marilyn. You will have to be the judge of how tall the tale is!

Having completed my somewhat successful first year as a pack station owner, I decided a few changes needed to be made in the operation for the coming year. First change on the agenda would be to replace Duke, the cook who worked for me in 1958. Duke had done a fantastic job, but I could save the wage paid to him if I married a lady to do the cooking at the pack station. Besides saving the wages, she might be better looking.
Marybelle, an old mule, was being kept near the house so she could be fed grain and be given the extra care an old mule needs. The rest of my horses and mules were turned out on pasture in Washburn Cove in Three Rivers for the winter.

I didn't know exactly how to go about finding a wife, but started by riding Marybelle about a mile to the Three Rivers Market and bought a newspaper. Looking through the paper's personal ads, I found no prospective women seeking marriage. It was still early in the day, about 5:30 a.m., so I decided to just ride down to Exeter and have a look around. I'm riding the old mule, Marybelle, because gas for the pickup was not in my budget. Frivolous use of the pickup would have to be eliminated this winter. It was about 25 miles from Three Rivers to Exeter, but I was getting an early start. I rode down the road through Lemon Cove to Exeter, whistling as I went, thinking how nice it was going to be having a congenial wife. She could be a good cook for my packers and myself and a real asset to the pack station. When riding into Exeter, I decided the best way to find a wife would be to ride up one street and down the next, thereby covering the whole town and not missing any good opportunity. Upon reaching Orange Street, there appeared a real pretty filly in a driveway and I asked, "How would you like to get married and live at a pack station?"

She looked up at me with the most beautiful eyes I had ever seen and then said, "I'll ask my Dad."

She went into the house and came back out in a couple of minutes and said, "Okay."


I then told her, "You can only bring a couple of small bags today because we are going to have to ride double on old Marybelle back to Three Rivers. In a couple of weeks, we can bring the pickup to haul the rest of your stuff."

She again went into the house and shortly came back out with four bags of stuff. She got her way this time with the extra bags. She hopped up behind the saddle with her bags and we headed downtown to find the Justice of the Peace. We found him right off.

There he was, standing in front of the pool hall! We were married on the spot. As Marilyn said, "I do," we remounted, loaded her bags and headed for Three Rivers.

Marybelle began to slow down as we went through Lemon Cove and suddenly she stumbled and fell. Marilyn and I tumbled to the ground along with Marilyn's bags. We all three got up, and I looked Marybelle in the eye and said, "That's once." We remounted along with the four bags and continued towards Three Rivers.

As we neared Slick Rock, Marybelle stumbled and fell again. We both landed on the ground next to Marybelle along with the four bags. We all three got up again, and I looked Marybelle in the eye and said, "That's twice."

We remounted, loaded the four bags and started again towards Three Rivers. Near Spot's Cider Mill, Marybelle fell again. We hit the ground for the third time along with the four bags. We again picked ourselves up and dusted off a bit. Now you need to think back in this tale. The only thing my new wife had said all day was, "I'll ask my Dad," "Okay," and "I do."

To continue this tale: After picking ourselves up for the third time, I pulled my six shooter out of its holster and shot Marybelle between the eyes. With that, Marilyn came apart. She began to yell and scream at me, things like, "That mule was old, she was tired, she was overloaded, and she has gone too many miles today!"

This continued for maybe five minutes. When she quit carrying on, I looked her in the eye and said, "That's once."

We've gotten along well for 57 years!

I do not profess to be Ben Harris. However, my profession in the Sierra was a packer. You will have to be the judge of how tall my tale was!
Roy Rogers and Lynn Roberts - Billy the Kid Returns (1938)
Republic Pictures Photo

Another Inspection

A United States Forest Service employee arrived at our Mineral King Pack Station late one morning, got out of his pickup, walked up to the corrals where I was working and quickly informed me he was there to inspect my outhouse. I told him where it was located and said, "Just have at it. If you need me, I'll be around."

In less than five minutes, he again walked up to me and announced in a firm voice, "You will have to make the outhouse fly-proof."

"Fly-proof?" I responded in disbelief.

"Yes, it needs to be fly-proof or I'll red tag it," he informed me.

At that time, I didn't understand what red tagging anything meant, so I told him, "If a red tag keeps the flies out, go ahead and tag it."

The USFS outhouse inspector looked at me as if he couldn't believe what I had said, and then explained that I was to fly-proof the outhouse immediately or he would red tag it and we couldn't use it!

With that, I told him, "We both need to drive about a mile on up the canyon beyond the pack station because I want to show you something. Do you want to ride with me or shall we go in your government pick up?" I asked.

He rode with me.

This road has been closed since the Park Service took over management of Mineral King, but at that time it was a rough one-lane dirt road ending at the Franklin Pass trailhead. There were a couple of nice campsites located there which were ideal for stock parties or groups like the Boy Scouts.

We stopped at the road's end where only 50 feet away was the "official" USFS toilet facility for these camps. This facility consisted of a teepee-type set up. The frame consisted of three or four long poles tied together at the height of about 10 or 12 feet with a so-called dirt floor space of about five feet by five feet. Around the outside of these poles there was a wrapping of old burlap material that had been out in the weather for several years and now had many holes and tears. The opening was on the uphill side away from the campsite and road for privacy. There was no door flap. There was a hole in the ground of unknown depth that was now filled to within four inches of the ground level with human waste. About a foot and a half above the hole in the ground was a tree limb, minus the bark, horizontal to the ground, that guests of the teepee could sit on and relax while doing their duty. Fly-proof? Guess not!

I let our official outhouse inspector look at the facility for about 30 seconds and then said as I was turning to return to my pickup, "When your outhouse is fly-proof, I'll fly-proof mine!"

We drove back to the station without either of us saying a word. He got out of my pickup, got in his and headed down the road toward Springville. We never heard from the Forest Service again about our outhouse.

It's hard to know if some supervisor had a crazy idea and sent this man on an inspection trip or if they just wanted to get him out of the office for a day. In any case, with a three-hour drive each way from Springville to Mineral King, and a hour off for lunch and a couple of breaks, it sure used up a day. As a taxpayer, I was happy to only be paying a very small part of his wages.

A New Way of Life

A few boys, on first coming to work, had a little problem waking up early in the mornings and getting out of bed on their own. This could be very bad when they progressed in the business to the point of taking pack trips out by themselves. On trips, they had to be able to get up before daylight to find and catch their horses and mules before the animals strayed away looking for greener grass or a place to warm their bodies in the early morning sun. Sleeping in was not an option. If you're going to be a packer, you have to do your sleeping in the winter.
After the first few days on the job, if a packer did not get out of bed promptly when called, I would go to the bunk house, rattle his bed, tell him to get up and inform him in no uncertain terms that, "People die in bed!" If that did not work, the next step was to unzip the full length of his sleeping bag, grab with both my hands the part of the bag covering his body and step back. The result of this move was that he rolled off his bed onto the cold floor without his sleeping bag. Rarely was a second treatment necessary.
Our young packers became our "kids" when they came to work for us, and after all these years, we still consider them our kids. In reality, in a very short time the boys became capable young men. The girls became capable young women. Without all these young men and women, our business would not have been so successful. These young people took on more responsibility at 16 to 22 years of age than they would ever have again.
Our packers and guides were often reminded of the fact that they chose to come to work at the pack station. Our horses and mules did not ask for a job, but they worked their hearts out for us without complaining. We owed them as much courtesy and respect as we would extend to a human being who was doing as good a job as they were.
The hours are not 8 to 5 at a pack station. We might start saddling at 5 a.m. and not finish our day until 7 p.m. If a packer was on a pack trip with a group of guests and reached the top of Franklin Pass at 5 p.m., he could not tell everyone, Well it's 5 p.m. and I'm off duty now. These young adults worked hard. When we started hiring help in 1958, we had 30 or 40 kids asking for a job. They never asked, what's the hours, what's the pay, what are the fringe benefits, or are there any girls up there. They just wanted a job!
Before we sold out in 1982, I was walking the streets looking for young people to hire. I even went to Reedley Junior College during a field day because they did have a packing class for the students. I asked the man teaching the packing class if he had anyone in his class who might want a job packing or doing day rides. He kind of smiled and said, "Let's see."
We stood in front of the building and watched students go by. When a young man walked by who the instructor recognized as a packing student, the teacher asked, "Do you want a job in the mountains this summer?"
The student replied, "All depends on what I have to do."
The teacher smiled at me and shrugged his shoulders. I went away empty handed.

Starting at the Bottom

When hiring new employees, they always, literally, started at the bottom, and that meant shoveling manure. In the early days, there were no fancy job titles like there are today. Nowadays, a youngster starting out in pack station work might be given the title of "Equine Feces Relocation Specialist." The new guys and gals still shovel manure, but the title might make them feel more important.

After being assigned a certain string of mules, the packer became responsible for keeping his mules shod, their manes trimmed and saddle blankets washed and clean. Their pack saddles were also to be kept in good repair. No mule was to use another mule's saddle. If a mule came back from a trip with a saddle that needed repair, the repairs were made that evening, not the next day when trying to get packed for another trip. If temporary repairs had been made while on the trail and could not permanently be made by the packer, it was called to my attention so the proper repairs could be made. We tried to keep extra britchens, straps, and cinchas available so parts could be exchanged at a moment's notice.

The most difficult phase of becoming a packer is learning the art of tracking, locating, and bringing the horses and mules back to camp about daylight after they had grazed all night. All of our boys learned this as well as learning to shoe horses and mules before earning their "Mule Shoes" and the title of Packer.

In the backcounty, with few exceptions, we turned our stock loose
in the late evening so they could graze freely all night. Being loose, they were free to roam at will to find the best feed which was usually bunch grass on hillsides, not the wet grass of meadows, and they did not over-graze the area before moving on. Just before day light, when the temperature drops, the stock can move to warmer areas. Without a doubt, horses and mules maintain their weight and overall healthy condition much better when free roaming at night than when they are confined in small pastures by electric fences, hobbled, or tied up and fed. At one time, I owned a set of grazing hobbles but never used them.

The secret of successful free grazing is knowing your stock, the stock knowing each other, and both knowing the country where they are grazing. Most important of all is having a packer that is up to the challenge.

Earlier, it was mentioned that we bell'd a mare if available, or a dominant gelding that the rest of the stock respected, before turning them all loose at night. Knowing the animals and the area where we camped was a big help, but things did not always go well during the night.

Often, the packer would move his bedroll to a spot that would let him hear the bell if it was leaving, but sometimes the stock left for the so-called greener pastures without being detected. Sleep came easy when we could hear the bell, but when it went silent, we were wide awake. At times, the quiet bell indicated all of the horses and mules were taking a rest, but often they were gone. This is when the packer's skills came in handy.

Sometimes we would hear a bell that was only in our heads, especially when camped near a river or stream. Bells can play with a man's mind, especially when he is young, by himself, and in the wilderness of the Sierra.

It could be a turning point in a young man's life when, after losing his stock, he looked for tracks that would indicate the direction they have gone and then follow them. He would listen for and soon be hearing the clanging of his bell. Beyond the next draw there they were, looking at him as if to say, You 're a little late. I can see the young packer now, leaping joyfully in the air, clanking his spurs together, spilling half the grain out of his nose bag and saying to himself, I did it!

Not unlike this young man, I started listening for the bell as a teenager. At 87 years of age, I still often stop and listen for the bell.

For W.E. DeCarteret
by John C. Dofflemyer (1992)

Where the pine twists short with knotted
Roots below bare Mt. Kaweah,
Flows eroded sandy deserts
Linked in landscapes with the moon,
Where the snow and shade have squatted
Strung in meadows on Chagoopa,
Angels strum in quiet concerts
Of a wild and pleasant tune

Neath the dome atop this planet
Stretchin blue and pure and trackless
Where the tame intrude to quivers
And the wild still stare in awe
In the shavins carved from granite
Winter's work so slow and timeless
Well above the busy rivers
Years a cuttin nat'ral law.

It is here in God's own parlor
With no evil e're tresspassin
Where a sinner gets religion
And a preacher'd kneel & pray
That a young man hears the clapper
Of the bell mare he is huntin
Just reg'lar imagination
Like some church too far away.

Should he leave the tracks he's followed
From the beaver dams and meadows
Where the Kern has slowed its cuttin
Down through miles of broken rock
To chase the sound that's echoed
In his brain with innuendoes
Now that he's this close to heaven
On Chagoopa searchin stock?

But the clapper rings too steady
To be mare and horses grazin
Or nat'ral gong he knows is real,
But it temps him just the same
In the air sucked thin to heady
Thoughts that keeps a young man brazen
With dreams afloat well off the trail
That now's become too tame.

It's the magic of Chagoopa
Clear above the world of humans
Where young men huntin horses
Learn the most about the wild
Just below bare Mt. Kaweah
Tumbles real and those illusions
Mixing free with mystic forces
Carvin men out of a child.


The Great Outdoors
Author UNKNOWN


The Start auspicious, the weather fine,
Hec's trailer a honey, Mac's grog divine.
Down the highway we bowled along,
Dodge and the brothers spouting song.
Over Pacheco how we did fly -
Then the damned old Plymouth decided to die,
Bendix gear and the Starter too
Bedeviled the Doctor and made him stew.
Hell's heat at Visalia, where we stopped for gas:
The Great Out Doors Can Kiss My ---

Mineral King at just eleven -
We should have reached there nearer seven.
Mountain roads to stop the heart,
Backing down to get a start.
Kindly drivers offering aid
Almost dumped us off the grade.
No sleep to speak of tho almost dead
The Doc and I in a double bed.
Here our last privy, alack and alas!
The Great Out Doors Can Kiss My ---

Scenes of bustle at the loading stage,
Supplies enough to last an age.
Twenty horses and mules to load,
I mount, and gaze on that awful road,
Spread apart like a toad astraddle
I almost died in that G-d damn saddle.
Then up we climbed for untold hours,
The bleakest trail, no grass, no flowers,
Franklin Lake, then Franklin Pass:
The Great Out Doors Can Kiss My ---

Then down the mountain for seven miles –
Dragging my bruises and bleeding piles
To camp in misery on Rattlesnake,
With bones so sore they almost break.
Again no sleep - I'm like the owl
Except I do not hoot or howl.
The sleeping bag's a great invention,
As restful as a Shrine convention,
There's nothing I know it can't surpass:
The Great Out Doors Can Kiss My ---

Another journey of pain and woe
My spirits reach an all time low,
Thru dust to the ankles, rocks galore,
We came at last to the Canyon floor.
Again a trek - to the old Hot Spring,
A cure for aches - does for me nothing.
Onward again to spend six days
Camped by the stream where the riffle plays
The Kern Canyon's just a bleak crevasse:
The Great Out Doors Can Kiss My ---

Biscuits and bacon and corned beef hash,
Hormel's chicken and succotash,
Grapefruit, potatoes and canned whole milk,
Cookies and crackers and corn in the silk,
Apricots, oranges, pears and peas -
A mother bear calls and doesn't say please
As she gobbles our bacon and chocolate bars
And looks around for Skinny's cigars.
A camp like ours has lots of class:
The Great Out Doors Can Kiss My ---

More hills of granite and dusty trails,
Atop the grade my stomach quails.
Then down the Chute - Oh Madre Mia –
We stumble and slide to the Kern Kaweah.
Mosquitoes in clouds, and yellow jackets,
And more canned food in tinny packets –
Beans and asparagus, deviled ham,
Jellied tongue and raspberry jam,
Onions and cheese and apple sass:
The Great Out Doors Can Kiss My ---

Grasshopper hunting on a barren flat,
One tries to swat them with one's hat.
Motion pictures posed for Bartley,
Who give his orders rather tartly.
More twisting trails of rock and sand,
When we stop to rest, I just can stand.
"The view's superb" is vouched by Pits,
I only murmur, "It's the Shits."
Twelve thousand feet at Colby Pass:
The Great Out Doors Can Kiss My ---

Fishing was tried in Colby Lake -
This for the Brothers and Dodge's sake –
But all they caught with hopper and fly
I could easily put in my right eye,
More granite slabs and boulders slick –
What terrible routes these packers pick –
Over more ridges and down more slides,
Lucky are we to keep our hides.
Next stop Cloudy Canyon is lush with grass:
The Great Out Doors Can Kiss My ---

Here's held the buck hunt, no deer do they see,
Pat burns the smoke house, mid cheering from me.
He cooks the dinner - a mighty hodge podge –
Accompanied by coughing of Washington Dodge.
"Your last trip's down hill, just as easy as pie,"
My God, how those Sequoia Hill Billies lie.
Twenty-three miles with Larry my pal,
Ere we reach our last camp at old Horse Corral.
Last sleep in the bag, my poor bones harass:
The Great Out Doors Can Kiss My ---

Thou our entourage Harry and Roy and Ken
Are terrible liars, they're all nice men,
So I give them my share of the National Park
With its rocks and mosquitoes and granite cliffs stark,
For I've climbed my last mountain,
I've trod my last trail,
I'll stick to the lowlands from now without fail.
Why ruin one's health and damage each organ,
At a cost that would bankrupt J. Pierpont Morgan?
When I think of the misery two weeks can amass,
I say to myself, "You're a Prime Horse's Ass."



To Be, or Not To Be [pdf]
[The Walt Disney Mineral King Skiing Development Adventure]
by Bill Carteret



Bishop, California
[Mule Days]

In the spring of 1970, a group of commercial packers got together in Bishop, California to have a little fun and get the kinks out of their mules before starting the summer tourist season into the southern Sierra Nevada Mountains. What started out as a neighborly get-together, including a few contests related to packing mules, soon turned into one of the largest annual mule shows in the country. Not only are commercial packers now involved, there are entries from National Parks, National Forests, the U.S. Marines, and private stock users who show up in large numbers to demonstrate their packing skills and add to the excitement.

Mules come from everywhere: Oregon, Nevada, Ohio, Tennessee, New Mexico, and Arizona, as well as California. You name it, mules and their handlers come from everywhere to be part of this great show.

Each year on Memorial Day weekend, Bishop is wall to wall mules and mule lovers, as well as young and old people alike who just want to have a good time. Events start as early in the week as Wednesday and continue through Sunday evening. Every conceivable contest imaginable involving mules takes place each afternoon and evening. If you own a mule, there is most likely an event the two of you could enter and have a good time, but beware, the competition is tough.

If you're a spectator, there are bound to be a lot of the shows you will get a kick out of, as there is something for everyone to enjoy. Events include, but are not limited to: halter classes, large and small team driving, pleasure riding, and obstacle courses that challenge the best pack mule strings in the country. There are mule races, chariot races, and pack hitch (both diamond and box hitch) contests. There is the comical "Dolly Parton Race," musical chairs, and pulling events, too. Pulling farm implements, log skidding, and many other events including the always exciting ''pack mule scramble" are there to watch.

Each year, there is a Saturday morning parade, which is a completely non-motorized parade featuring mules from all around the country as well as a number of honored guests. In the 1988 Mule Days Celebration, the Grand Marshal was Toni Tennille. Best Friends of the packers were Bill and Louise Keley. Marilyn and I were named Most Honored Packers. To my knowledge, this was the first time a husband and wife shared this honor. In that Saturday parade, Marilyn and I rode in a neat buggy drawn by two nice mules that were driven by Lou Roeser, with his wife, Marye, riding shotgun.

Highway 395 is the main route along the eastern edge of the Sierra, linking Los Angeles with the state of Oregon, and runs right through the center of Bishop. To accommodate the Saturday parade, the major highway is literally closed to all motorized traffic for several hours. Well before the parade starts, the sidewalks bordering the highway become lined with parade spectators. The parade's starting point is at the south end of town and goes to the fairgrounds where the parade ends and makes its grand entry into the show's arena.

Also in 1988, the big Thursday night main entertainment show featured Mel Tillis. Friday and Saturday nights, The Monte Mills Lucky Horseshoe Band performed for its 12th year. During the mule shows, Bob Tallman did his usual great job as announcer, while clowns Rick Chatman and Tom Feller really did a great job of entertaining the crowd and scaring some mules nearly out of the arena with their antics.

The last year we had a booth at Bishop Mule Days where we sold pack equipment, I ran into a fellow by the name of Jim Mahony while I was taking a little break from work. Jim, who was from Ohio, was driving his beautiful four-up sorrel draft mules. The mules were decked out in Amish made black show harnesses covered with brass spots. The team was hitched to a custom-made show wagon that was painted bright red. The wheels and tires were of automotive type, making it ride nicely. With hydraulic brakes on all four wheels, this outfit was quite safe.
I had always wanted to drive a team of mules, and these mules really struck my fancy. When I went back to our booth, I told Marilyn about the mules I had seen and how nice they were. The first thing she said was, "Are they for sale?" I hadn't asked if they were for sale, and buying them had not crossed my mind. I just thought they were nice mules and enjoyed watching them work.

As it turned out, the mules were for sale, and after four days of looking and an hour driving them, we did buy the lead team, Kate and Queen. These "girls," as Marilyn and I called them, were 10 years old and had been in parades and mule shows all through Ohio and Tennessee as well as attending the Florida State Fair for several years. Jim had also mowed and raked hay with them using old-time farm equipment, so they knew how to work as well as being show mules. As we were loading the mules into our trailer, before heading back to Exeter, Jim casually said, "Be sure you don't yell at Kate."

When we got home, we got right in and ordered a wagon similar to the Mahony wagon, with a varnish finish showing the nice wood grain instead of red paint. We also ordered a forecart at the same time.





The Great Pack Trip [pdf]
by Bill Carteret




Further Reading

"Mountains, Mules and Memories" by Bill DeCarteret
Copies are available by phoning Bill DeCarteret at 559.592.2878