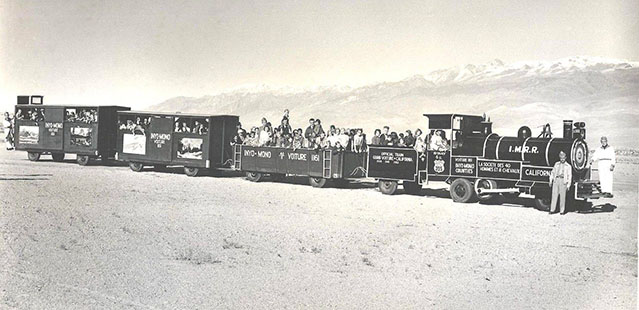 American Legion 40 and 8 train of Bishop, CA.
The "train" used to be parked behind GF Bulpitt Part. It was used in parades and at special times like Christmas to take kids out to the airport to see Santa, It was driven like a regular engine on roads.
Voiture is the French word for car.
(Inyo County sesquicentennial photo)
(Text courtesy of Diane WIlliams )