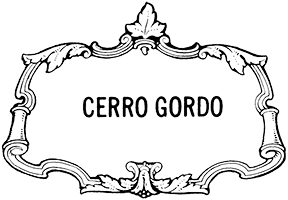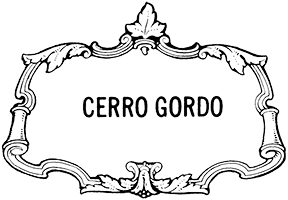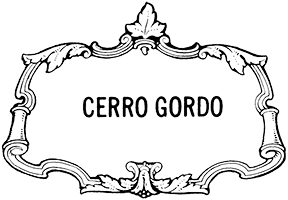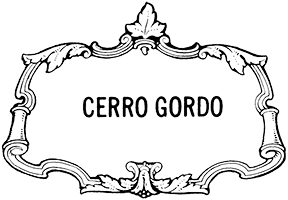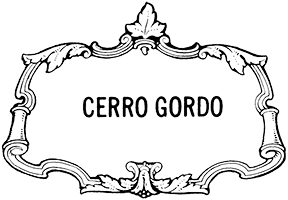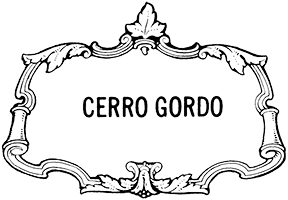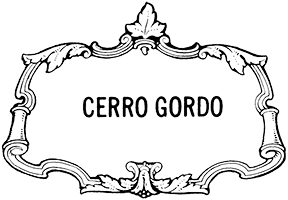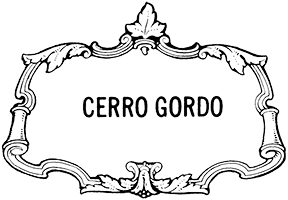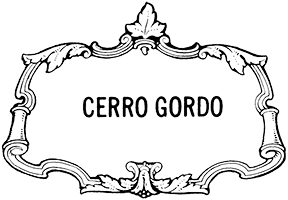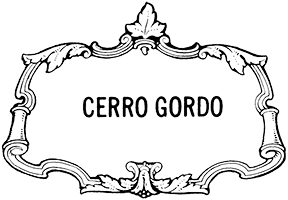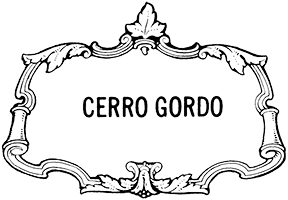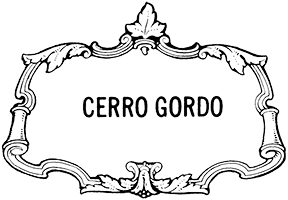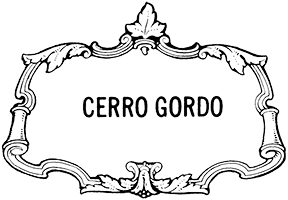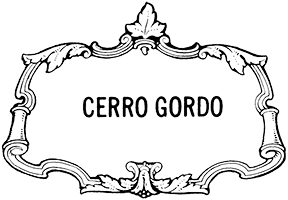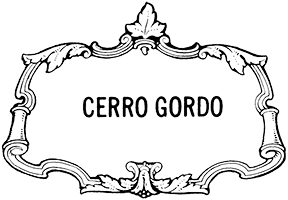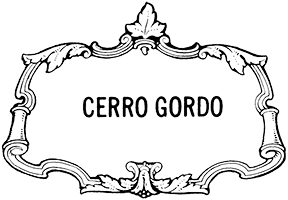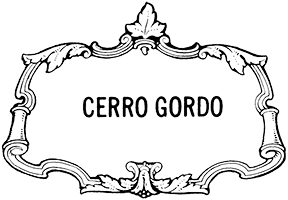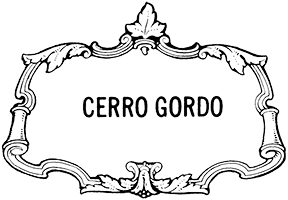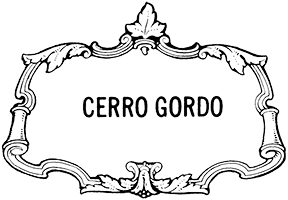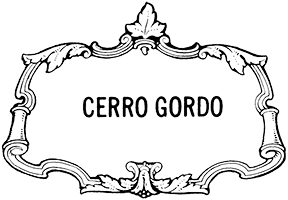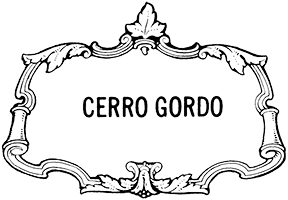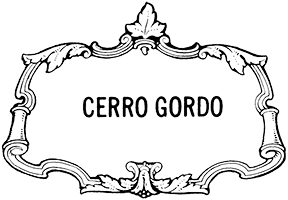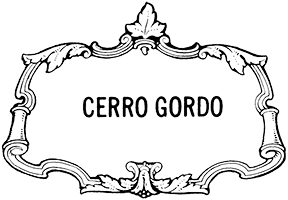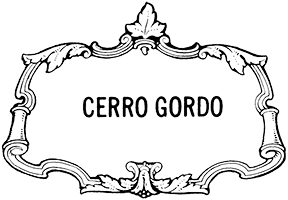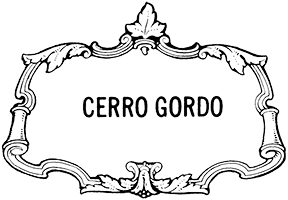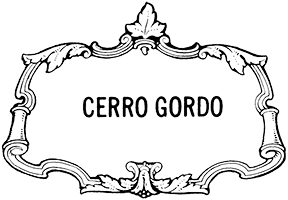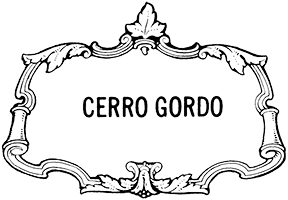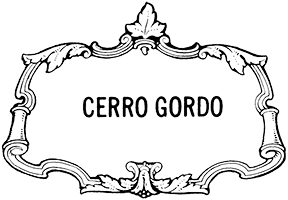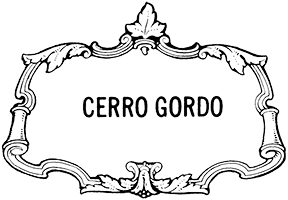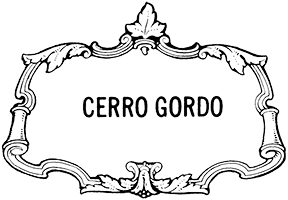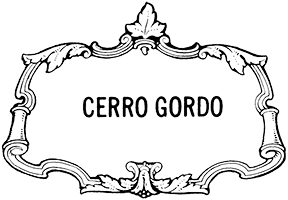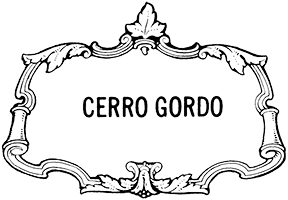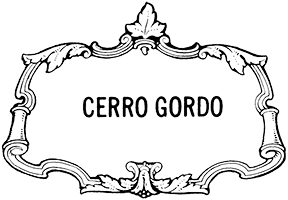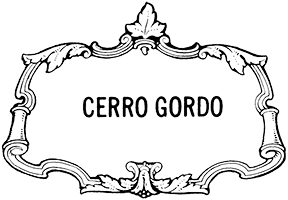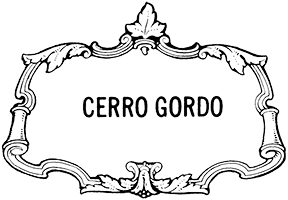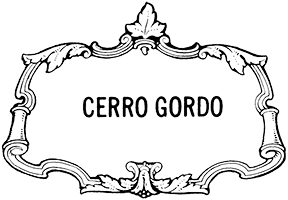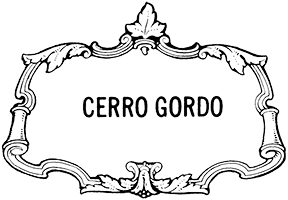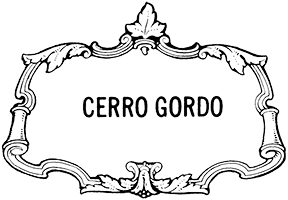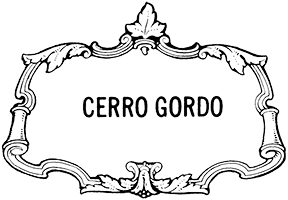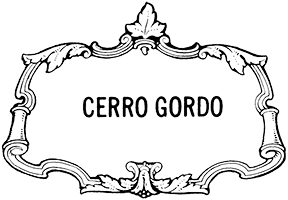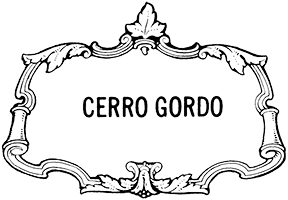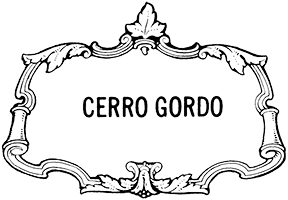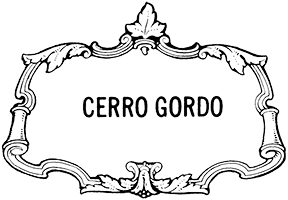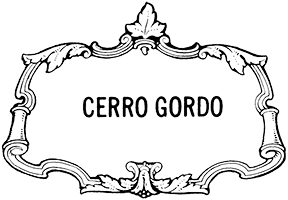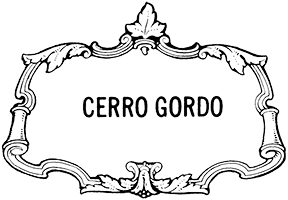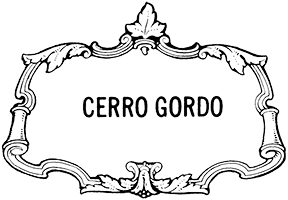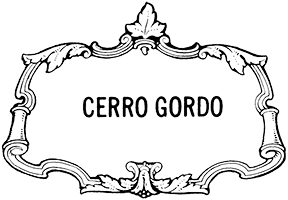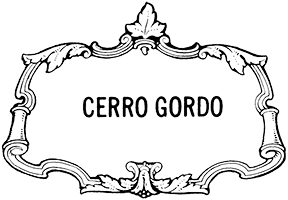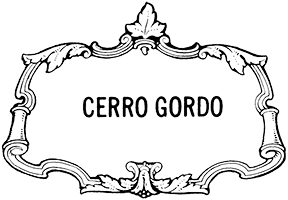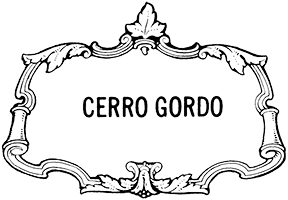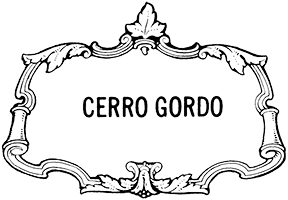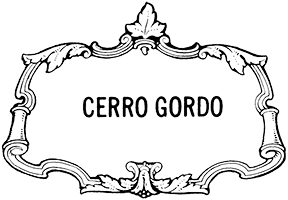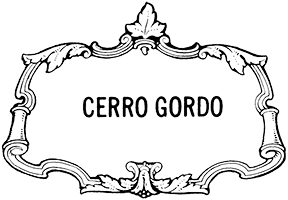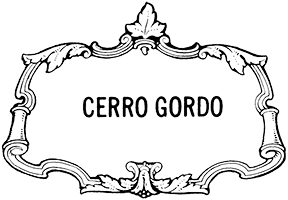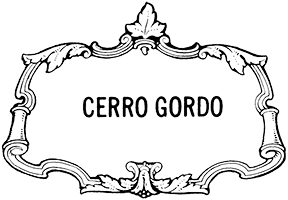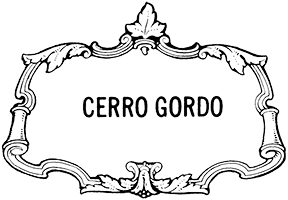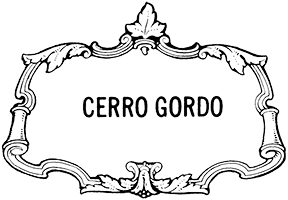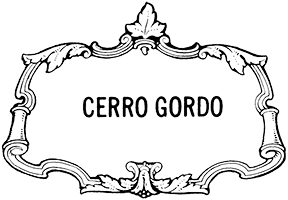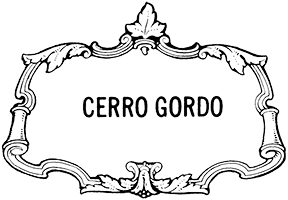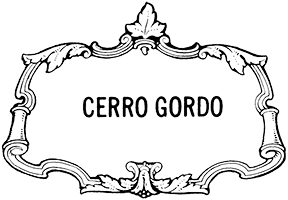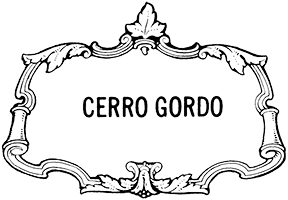 Bob Likes inspects the propellor of the Bessie Brady
(Photo courtesy of Friends of Cerro Gordo)





Cerro Gordo -

Picture shows Cornelia Gordon with her son and her nursemaid above town probably out looking for wildflowers.

(Photo & text courtesy of "Friends of Cerro Gordo")



Cerro Gordo snowstorm in the early 1900s.
(Photo courtesy of "Friends of Cerro Gordo")

Mule driven wagons carrying water to a construction site for the Leschen tram

.

(Photo & text courtesy of "Friends of Cerro Gordo")

Mules and freight wagons can be seen outside of the original mule barn. Remi Nadeau's teams and drivers were the primary freighters of the silver and trade that went back and forth from Cerro Gordo and Los Angeles.

(Photo & text courtesy of "Friends of Cerro Gordo")

Christmas On The Mountain
by Cecile Page Vargo
(Courtesy of "Friends of Cerro Gordo")


It's Christmas on the mountain,
It's getting very cold
I often wonder what it was like,
In the days of old
The jingle bells that were heard
Belonged to the mules
Gee haw, was the loud cry
The crack of the whip, the muleskinners controlling too
Up and down the Yellow Grade
The dust would most oft fly
The wagons left with silver and lead ore
Back with rum and rye
Produce from the farms down south
Also brought to town
Miners happy and full
Smelter fires kept burning, blue skies turning smoky brown
Belshaw, Beaudry, Nadeau too
Took in the most wealth
Hard working the miner made enough
Barely kept his health
The money that was not lost
In the old saloon
Squandered on Lola's girls
Short moments of pleasure, dingy cribs lit by the moon
The hotels had beds to rent
Twelve hours at a time
No wonder the newspapers oft said
It's Man for breakfast crime
Violence ruled the old Fat Hill
Bold headlines out cried
Tired lone miner men
Playing hard after their mine shift, tempers flared some of them died

From this desert mountain town
A quiet pueblo grew
Metropolis got bigger than life
Few men from then knew
Big city Christmas glistens
To spill over with excess
Cerro Gordo mountaintop
Spirits blowing with the wind, a ghost town in distress.
I long for this mountain top
Its quiet solitude
To linger with the spirits
Please don't think me rude
Christmas on the mountaintop
Miner's ghosts from days of yore
I hear their voices singing
Peace on earth, good will, Merry Christmas and so much more…

The Leschen tram - looking up towards "Fat Hill"

.

(Photo courtesy of "Friends of Cerro Gordo")

The Leschen tram damaged from heavy snowfall.

Notice a "full" Owens Lake in the background before

Los Angles drained the lake dry

.

(Photo courtesy of "Friends of Cerro Gordo")





The Belshaw smelter is long gone, but this rare picture shows us what it looked like. Note at the front left a stack of bullion bars can faintly be seen. Cordwood fuel for the steam boiler is stacked on the mountainside behind the building. The blast furnaces were the highest techology of the day, producing 5.25 tons of bullion in 24 hours. Above the furnace chimney the dark area that looks like smoke is actually an outcropping of rich galena that ran 15 - 70 feet wide and 750 feet deep.

(Photo & text courtesy of "Friends of Cerro Gordo")

Mules and freight wagons can be seen outside of the original mule barn. Remi Nadeau's teams and drivers were the primary freighters of the silver and trade that went back and forth from Cerro Gordo and Los Angeles.

(Photo & text courtesy of "Friends of Cerro Gordo")

Mining building at Cerro Gordo.

(Photo courtesy of "Friends of Cerro Gordo")

Nearly at the top of the mountain peak, Cornelia Gordon wife of zinc mining mogul, her son, and nanny arrived at the Cerro Gordo Mines when he took control of the mines. As they stepped out of the wagon, they turned to the view of Keeler down below. Cornelia described the view of the "dry soda lake turned the most heavenly blue... blue as sapphire" with Mount Whitney towering in the distance.

(Photo & text courtesy of "Friends of Cerro Gordo")



"The Jingle of Mule Teams"[pdf]
by Remi Nadeau (this is the great, great grandson of the freighter baron, Remi Nadeau)





When the Southern Pacific conquered the Tehachapis and reached the desert in 1876, Remi Nadeau transferred his terminus to Mojave. This photo shows headquarters buildings and two eighteen mule teams.
(Mrs. Marguerite M. Nadeau)



"The Fight for Cerro Gordo"[pdf]
by Remi Nadeau



Cerro Gordo postcard.

(Courtesy of Rich McCutchan)

Cerro Gordo postcard.

(Courtesy of Rich McCutchan)

Cerro Gordo bank check.

(Courtesy of Rich McCutchan)

Remi Nadeau 18 mule team, hauling three wagons, was one of 100 mule teams operated by freighter Remi Nadeau to Cerro Gordo and other mining towns in the 1870s. Bells on the collars of lead mules warn fast traffic around blind bends.

(Mrs. Jack Gunn)

Remi Nadeau 22 mule team hauling hay to early mining regions of the Mojave Desert. Rigs piled this high were apt to be blown over in windstorms.

(American Potash & Chemical Company)



"The Bullion Kings"[pdf]
by Remi Nadeau




Cerro Gordo, or "Fat Hill" in Spanish
(George Turner Collection)


Independence in 1873. The tall roof of the courthouse can be seen on the right where the Cerro Gordo Union Mine suit was played out.
(Eastern California Museum)


This is a typical stagecoach which would have rolled between Lone Pine, Independence, Swansea and Keeler during the silver mining boom days of the 1860s and 1870s.
(Security-First National Bank)


In 1929 this was all that was left of the Cerro Gordo Freighting Company rock wharf at Cartago. Here Cerro Gordo bullion was transferred to mule teams after being carried across Owens Lake on the steamer "Bessie Brady."
[Photo by Remi E. Nadeau from his book - "The City-Makers"]


Pat Reddy who was M.W. Belshaw's wily lawyer. His brother, Ned Reddy, shot first in gun fights at Cerro Gordo and Lone Pine.
(Los Angeles Public Library)


Pleasant A. Chalfant, a '49er, later settled in Owens Valley and founded the pioneer newspaper, the Inyo Independent, in 1870. His editorials condemned the lawlessness at Cerro Gordo.
(C. Lorin Ray Collection)


A day's bullion output from the mine smelters of Cerro Gordo. Here 300 silver-lead bars, each weighing 87 pounds an worth $335 each are stacked like cordwood. When the bullion accumulated, as it did during the control of freighting operations between the cities of Los Angeles and Ventura, the miners literally built cabins out of the bullion!
(Eastern California Museum)


Around 1882 when the railroad came to the high desert of California and the silver boom of Cerro Gordo and Panamint had passed its heyday of record bullion production, Remi Nadeau sold his mule teams and built the first four-story building, and the first with and elevator, at First and Spring Streets in Los Angeles. The "Nadeau" was Los Angeles' leading hotel through the 1890s.

(Security First National Bank Photo)



"The Fall of Cerro Gordo"[pdf]
by Remi Nadeau




Captain Julius Keeler in the late 1870's


Casper Titchworth, Captain of the Bessie Brady circa 1879


Colonel Sherman Stevens


Molly Stevens, namesake of the second steamer on the Owens Lake


INYO INDEPENDENT
Independence, California, Saturday, May 13, 1882
A SEVERE DISASTER -THE BESSIE, BRADY BURNED: The well known steamer Bessie Brady, which was launched on Owens Lake in the Summer of 1872, caught fire and was totally destroyed at about 5:30 o'clock on last Wednesday evening; A year or more ago the former principal owner, M.W. Belshaw removed her machinery, since which time she has been lying idle at the Lone Pine Landing, until purchased by the Owens Lake M. & M. Company. Capt. Keeler, the company's Superintendent, has of late had in immediate charge the work of refitting the steamer, to which was being transferred the engine and machinery of the Mollie Stevens. The vessel had been thoroughly overhauled, caulked, cemented and coated with coal tar paint. From Capt. Keelers letter, which recounts all the details known of the burning, there is hardly a question but that the accident can only be explained upon the theory of spontaneous combustion - the combined okum, oil, paint and tar being ignited by the heat of the sun's rays. The Captain says: "The boat was sound, and I had spared no pains to put her in nice trim; really, I was proud of her, as being just what we needed. But she has been launched in fire and not in water." Another account says that all of the company employees, who slept 'atween decks, lost such personal property as coin, watches, clothing, blankets, guns, etc. It seems that but one man had been at work directly on the boat during the afternoon and left it at 2 o'clock, and when the fire broke out this workman was some distance away while going for more material.
The Bessie Brady was the pioneer inland steamer of the Pacific Coast being - as was claimed and undisputed at the time - the first one run on interior waters for strictly commercial purposes. The vessel was built originally for James Brady and D. H. Ferguson, and cost about $10,000.00. For years she transported thousands of tons of bullion and freight all around the lake, and was just being refitted for similar service.
The disaster is most unfortunate, as interfering with the operations of the Keeler Mill and the Cottonwood flume, and throwing a large number of men out of employment.




"High and Dry - Caretaking the Ghosts of Cerro Gordo"[pdf]
by Christopher Langley



The Prospector
by U.S. Senator Borah of Idaho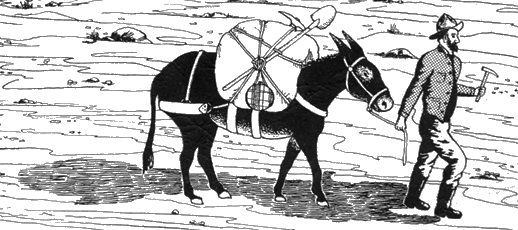 The prospector is one of the unique, one of the most exceptional and most worthy of all those remarkable characters who have exploited and led the way for the development of the west. The west owes him a debt of gratitude which the west can never pay. Always poor, often homeless, self-reliant, hopeful, generous and brave, he has been the solitary explorer of desert and mountain vastness. He is the one who unlocked from its imprisoned silence the countless millions of what is now the world's wealth. He penetrates the most remote and inaccessible regions, defies hunger and storms alike, sleeps upon the mountain side or in improvised cabins, restlessly wanders and searches through weeks and months and years for nature's hidden and hoarded treasures. Often-times his search ends in poverty and distress and failure, sometimes in success. Without the prospector - this poor isolated wanderer - the great mining centers of the west would not exist. Without his uneasy, never-tiring efforts, millions of dollars now on their way to minister to the happiness and comfort of the race would never have been poured into the channels of business and commerce.

(Excerpt taken from "100 Years of Real Living" by the Bishop Chamber of Commerce, 1961)
(Drawing by C. Lorin Ray)


Courtesy Rich McCutchan Photocard Archives

Cerro Gordo Mine