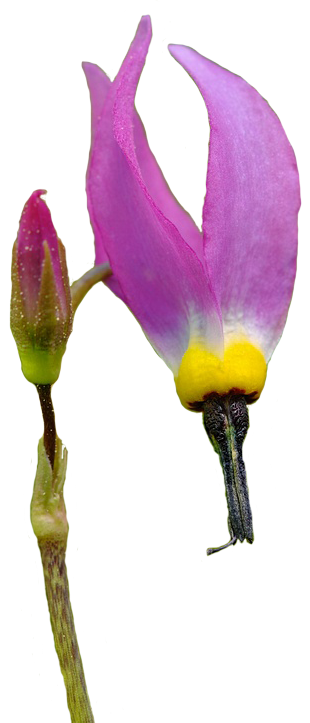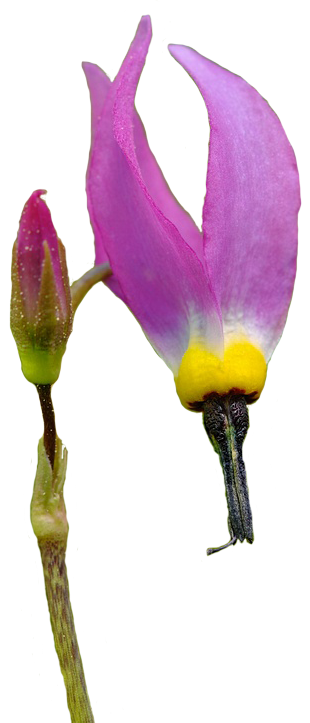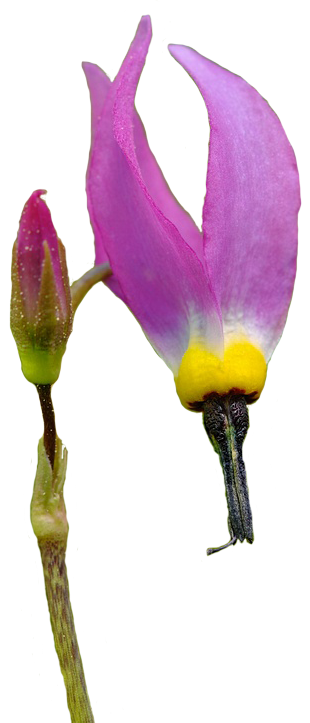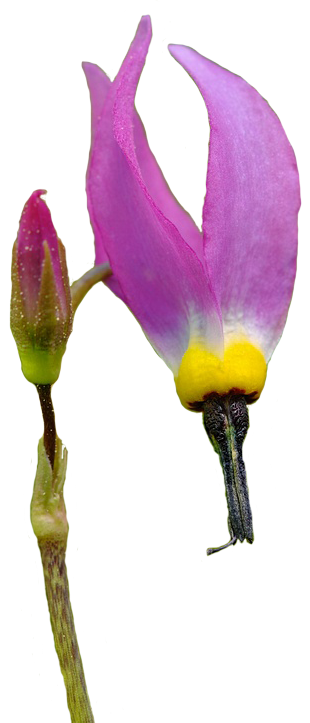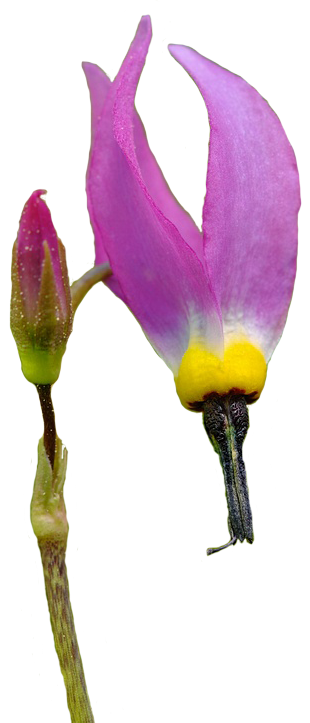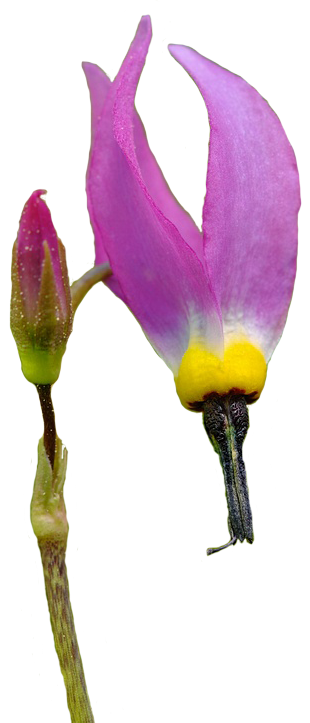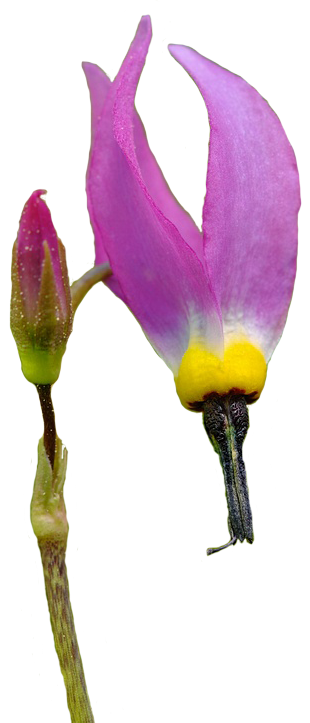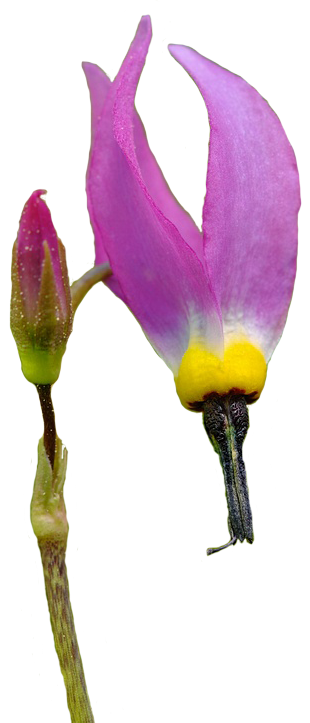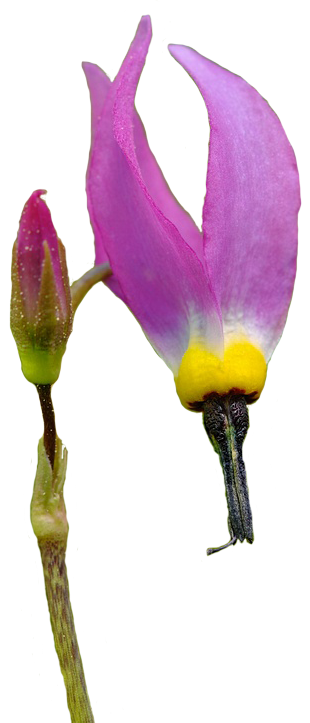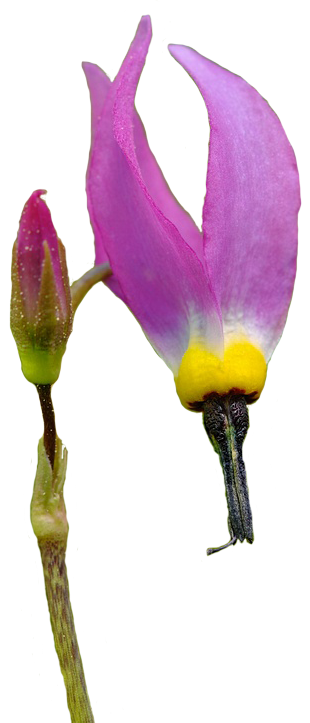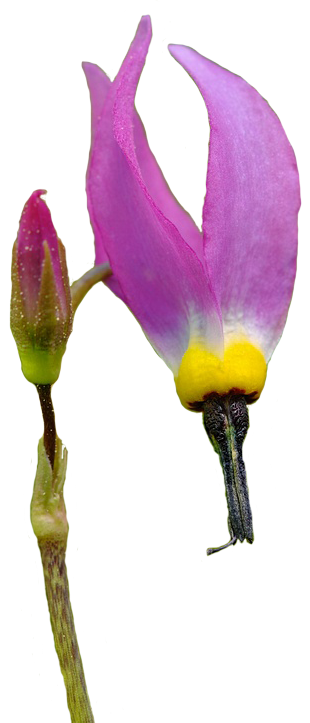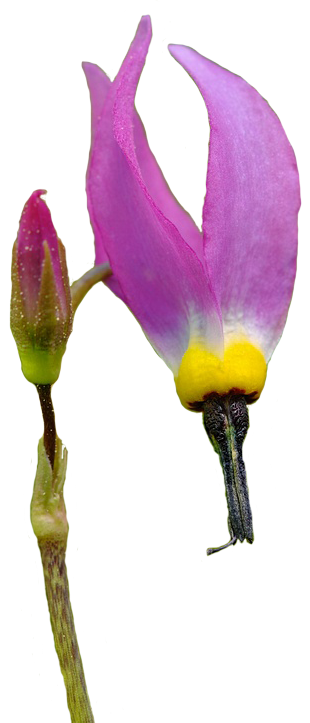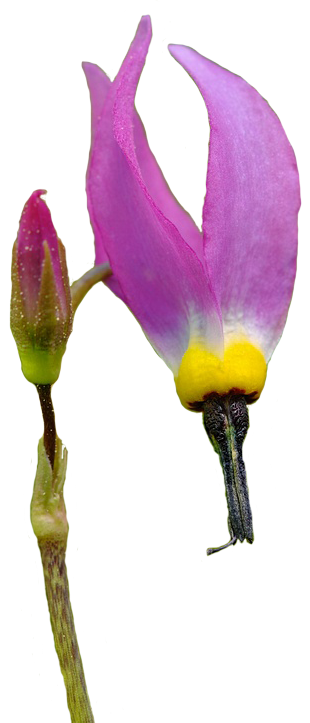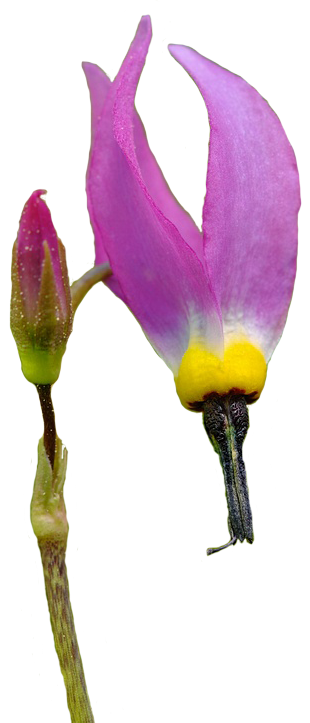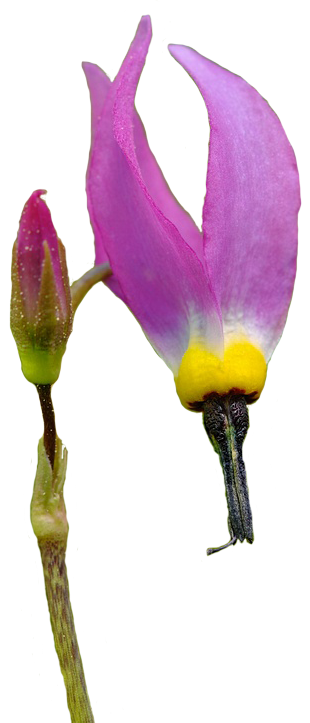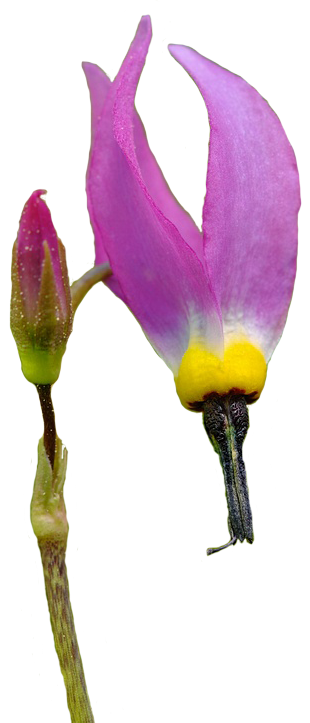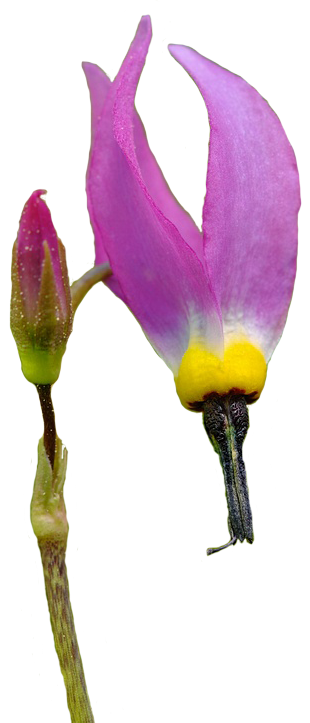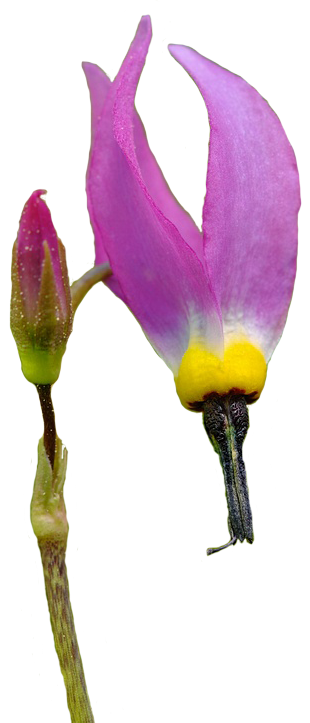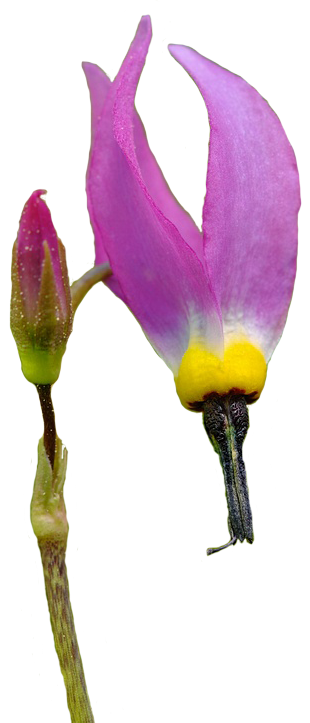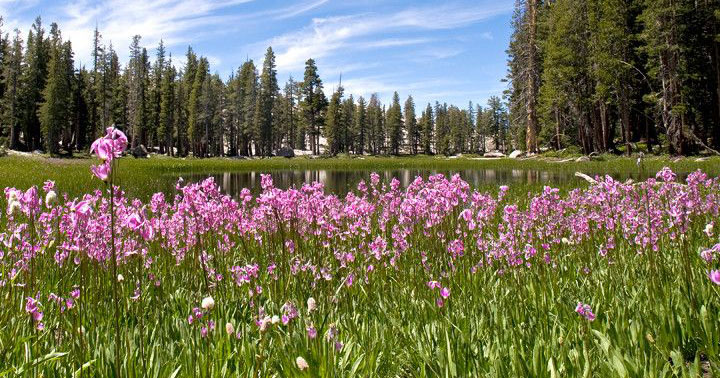 Wildflowers of the Sierra Nevada
Sky Pilot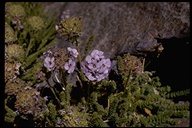 I must admit, I am a wildflower lover! When I was packing for Mt. Whitney Pack Trains in the High Sierra I was always fascinated by the incredible array of wildflowers. It seemed as though every color and shape was either splashed amongst the rocks or growing in the meadows. From flowers as small as an eraser on the end of a pencil on the Owens Valley desert floor to those which were larger than a saucer in some of the Sierra alpine meadows, there was never a lack of wildflowers. No matter where you looked, there was an abundance of color. From the carpeted sandy flats of Monache and Mulkey Meadows to the knee deep Larkspur and Shooting Stars of Crabtree and Kerrick Meadows, there was always enough color to keep you coming back for more. Though I love them all, perhaps my favorite is the Sky Pilot, or Polemonium Californicum as some may call it. This hearty little flower can only really be appreciated by those who have made it higher than 10,000' in the Sierra, for it's in the rocky crags in the narrow little region between 10,000' - 13,000' that this jewel grows. I would often see the Sky Pilot while going from Whitney Portal to Crabtree Meadows on the John Muir Trail over the 13,777' Trail Crest Pass. This truly is the "High Sierra" flower!


Anderson's Thistle



Shooting Star





Lewis' Monkey Flower




Sierra Blue Cup


Apricot Mallow



Sierra Tiger Lily



Brittle Bush


Mariposa Lily



Monks Hood



Sierra Penstemon



Sierra Primrose

"Seen From a Saddle"

by Ardath Dietrich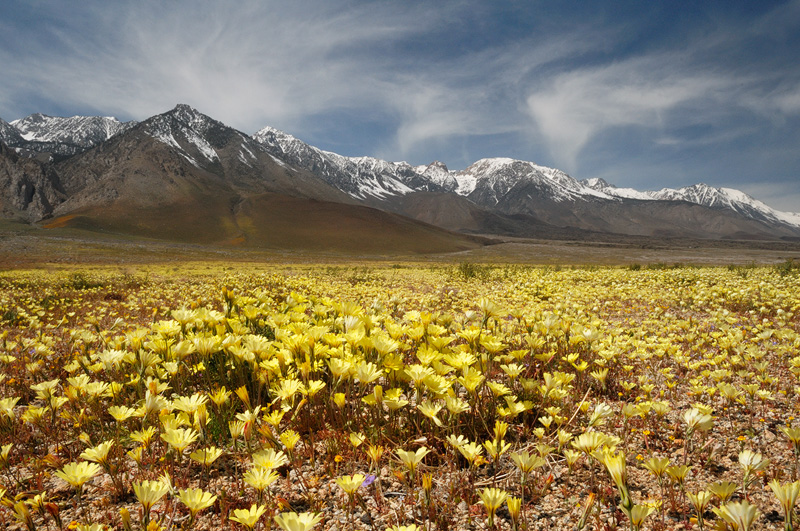 Wildflowers of the Sierra Nevada - 2
(Terry Bishop photo)

Sage Brush
Sage Brush is more than a anthem of the west, it might well be a scourge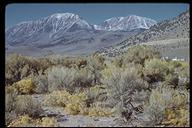 of the west to cowboy or packer who has to loose herd stock through it. Whatever it is, there is more than enough of it to go around. From the high desert floor of Owens Valley well up the eastern slopes of the Sierra Nevada Sage Brush seems to know no bounds. I still recall the time five packers, including myself, pushed stock from the Elder Ranch near Diaz Lake, just south of Lone Pine, some thirty miles south to Sage Flat. (Sage Flat, and Olancha Pass, was to be the trailhead for the Trail Riders of the Wilderness this particular summer because the snow was still so deep on the trail going over Mt. Whitney, we're talking about in late August, that it was impassible to stock.) As we headed out of the Elder Ranch down Lubken Canyon Road towards the Owen's Valley Aqueduct, three things became apparently clear: 1. It was going to be one long dust eatin' ride for whoever brought up the rear (and sometimes that was me), 2. No amount of singin' in the saddle was going to make this a pleasant trip, 3. We were all about to gain a new appreciation for this plant called the Sage Brush.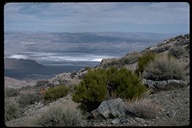 We had never seen so much Sage Brush in all of our lives, up close and personal. Over that thirty miles of dry dusty trail, there must have been 100 varieties of Sage Brush, or so it seemed. Having on chaps took on a whole new level of appreciation too! For those of us who had them, they were "leg savers." I was so thankful that Tommy and Barbara Jefferson had given me a wonderful pair of rust colored deer chaps on my fifth anniversary of packing for the outfit. I cherish them still to this day. Why Tommy never trucked the stock to Sage Flat for this trip I'll never know. When we all finally reached Sage Flat you'd have thought we were related to coal miners. Only the whites of our eyes were showing through all of the dust. But what a trip! Without that trail drive there would be nothing to share with you.

"Sierra Sounds"

by Blanch Stallings


Mule Ears


Corn Lily



Hooker's Evening Primrose



Pinedrops



Pinedrops



Western Peony



Sierra Plum





Manzanita


Sierra Larkspur


Alpine Mountain Sorrel


Sierra Gentian


Elephant Heads



Sierra Columbine



Lone Pine Beardtongue



Brittle Bush



Snow Plant



Corn Lily



Western Columbine



Sierra Bleeding Heart





Sierra Evening Primrose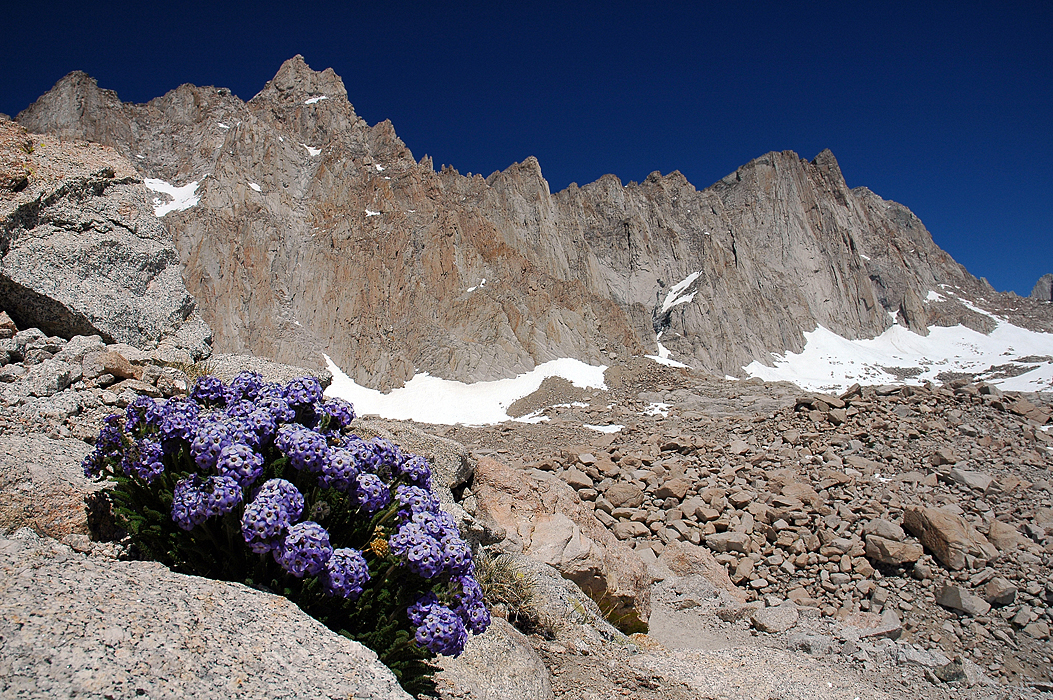 Wildflowers of the Sierra Nevada
(Photo of Sky Pilots near Mt. Whitney by Laszio Hulicsko)

"The Range of Light from Mt. Whitney"

by Blanch Stallings


Yellow Yarrow


White Evening Shinleaf


Skyrocket


Sierra Wallflower



Wolly Sunflower





Western Blue Flag





Pink Pussypaws



Rockcress



Marsh Marigold



Owens Valley Checker Bloom





Sierra Tiger Lily





Sierra Onion





Sulfur Flower





Checker



Stickseed



Steers Head



Sierra Penstemon





Sandwort





Spreading Flox





Spotted Coral Root


Heartleaf Arnica


Elephant Head


Death Carnas


Congdons Bitteroot



Indian Paintbrush



California Fuchsia



Fremont's Tidytips



Brewers Miterwort