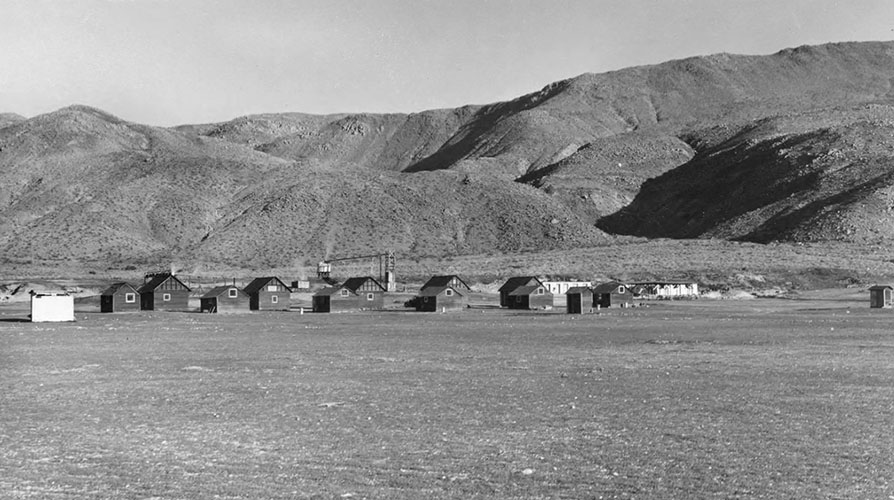 Housekeeping cabins at Coso Hot Springs resort - 1938.
The resort first only attracted visitors from nearby eastern Sierra Nevada communities, but the rising popularity of auto travel quickly changed everything. People started coming to the resort from Los Angeles, and San Francisco. In 1943 the U.S. Navy began purchasing land for a new mega-base - now known as the Naval Air Weapons Station (NAWS) China Lake. Coso Hot Springs is now wholly within NAWS boundaries. Before the navy base, the waters, mud, and steam of the Coso area was claimed to cure a range of ills from venereal disease to constipation. Before the resort, Coso Hot Springs was held as sacred land to the Paiute and Shoshone Native American tribes who settled in the area. The earlies written account of the hot springs came from M. H. Farley, a miner at nearby Silver Peak, who mentioned "boinling hot springs to the south" in 1860.
From 1987 through 1989, geothermal-powered electric-generating plants were constructed at the site. Electricity generation continues to this day.

(Text and Photo courtesy Inyo County Sesquicentennial)